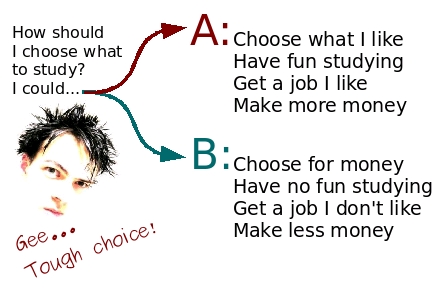 I have been getting this question quite a lot so might as well just put down my point of view here.
If you did not already decide to become a doctor, then read on.
In case you ask, what to study, why not look at what the employment industry has to say!
Below are some of the salaries tabulated by various companies across the top destinations.
Do take into account living standards, rent, and all the other expenses.
Malaysia Salary Guide
UK
Singapore
USA - IT
Australia
USA - Chemical Engineering
To find more, scour google for " salary guide pdf "
Apart from that, if you really want to enjoy what you study, make sure the field you choose:
1. Has been financially researched
2. Of your interest
3. Match your skills
4. Provides you with transferrable skills