In case you did not know, Shell, Exxon and Petronas are the big oil and gas companies in Malaysia. All three have their main offices in KL City Centre.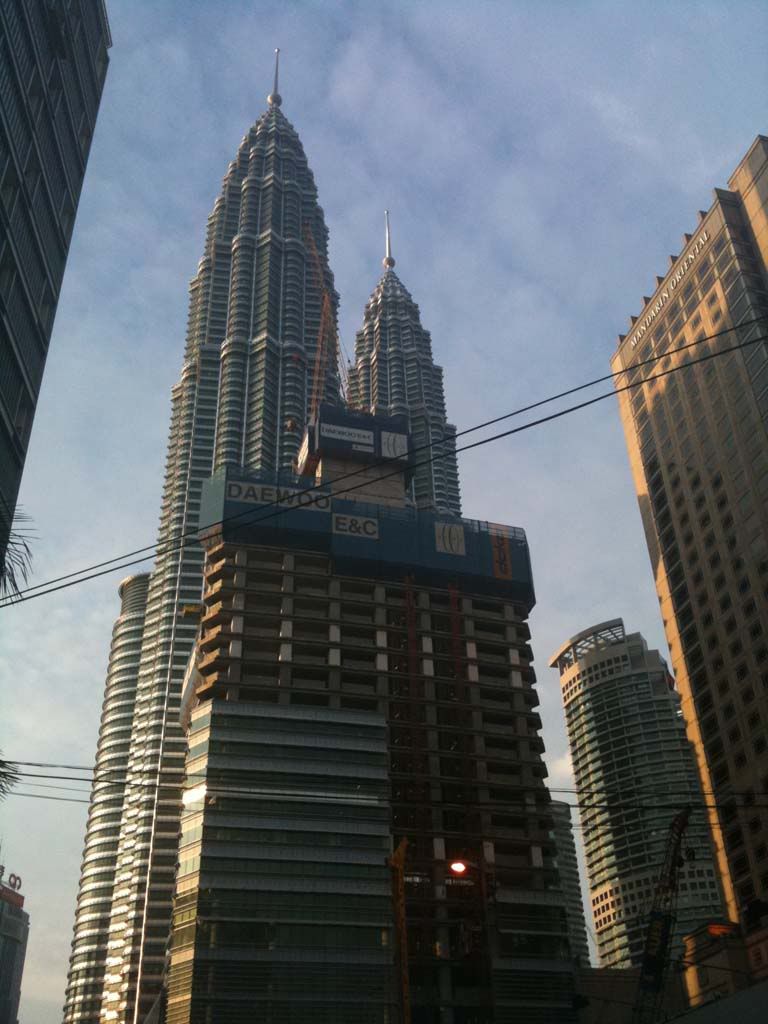 For me, it is finally over! 11 weeks of internship! If you did not already know, I was working as an intern at Shell in KLCC and I can tell you it's no happy story.
You can definitely come up with a million and one reasons why you hate working with a company. It may be because of the people, the work load, the type of work, the environment, remuneration etc.
Well, truth be told, working IN Shell is great! Working IN KLCC is the problem. Everyday, I face my worst nightmare: COMMUTING. To me, only the view is great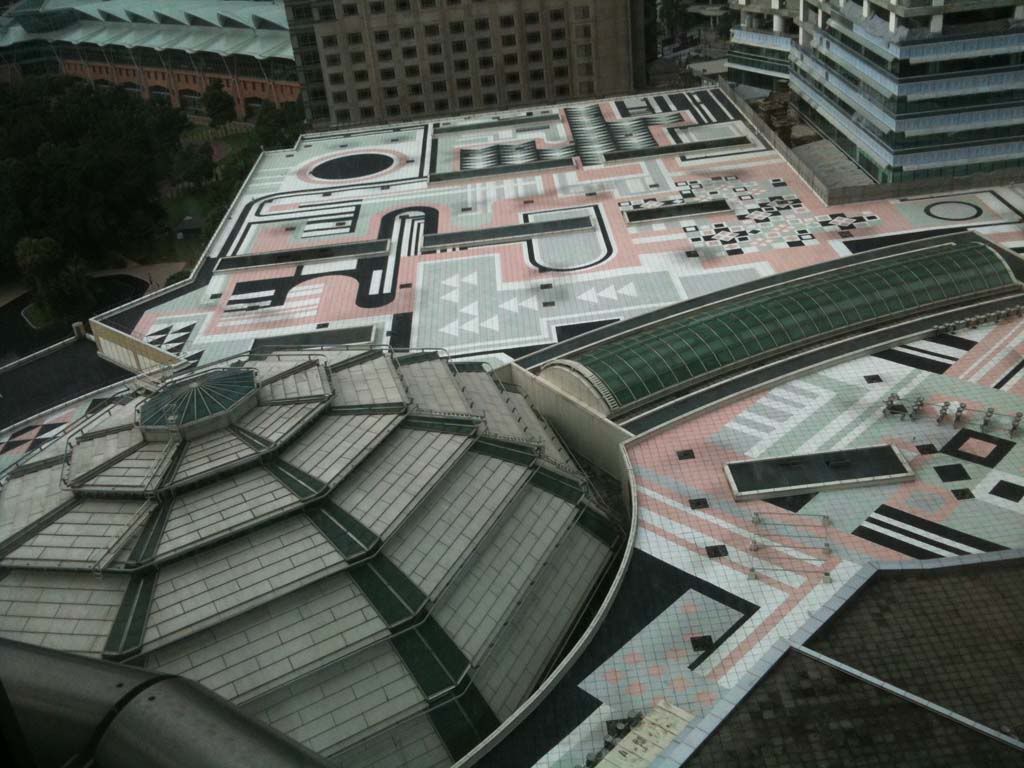 First imagine life without a car. Can you imagine living without a car?? (in Malaysia of course) Can you???? If you can't imagine life without a car, let me show you!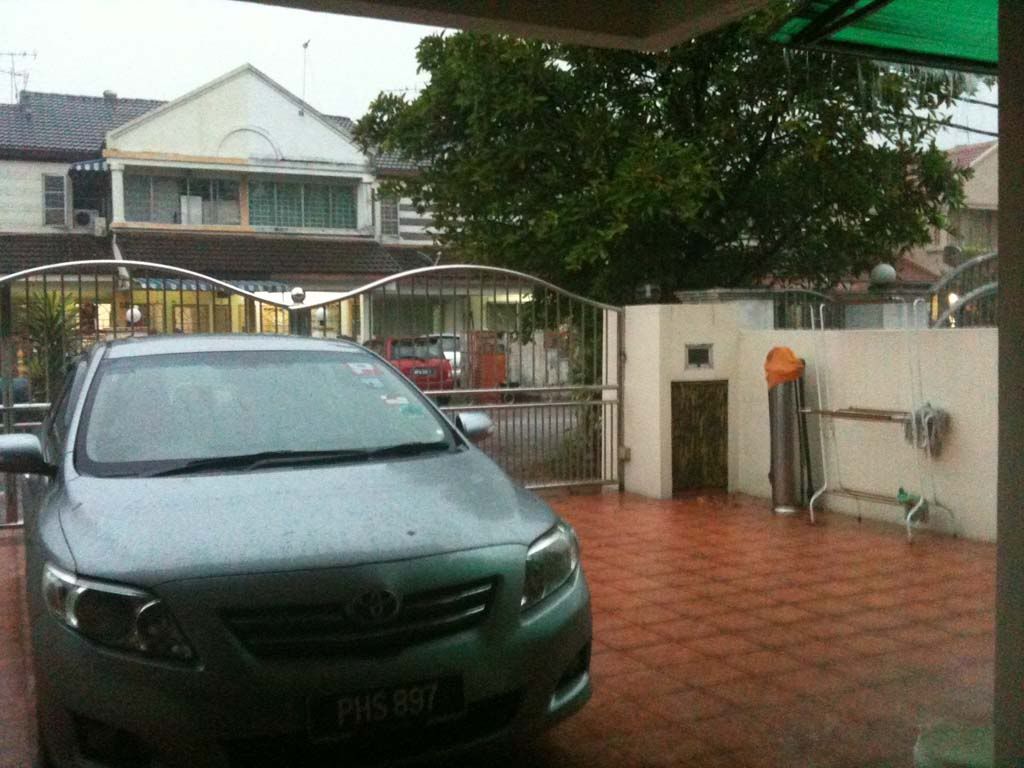 Car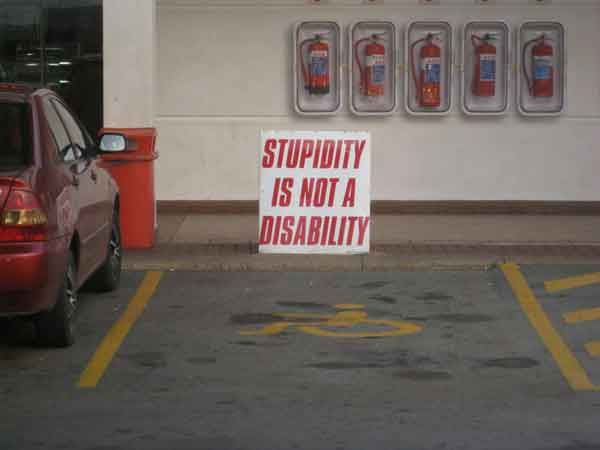 No car
Every morning, I have to get up two hours before work starts at 9 am. Some days, nature is good and gives you a nice morning.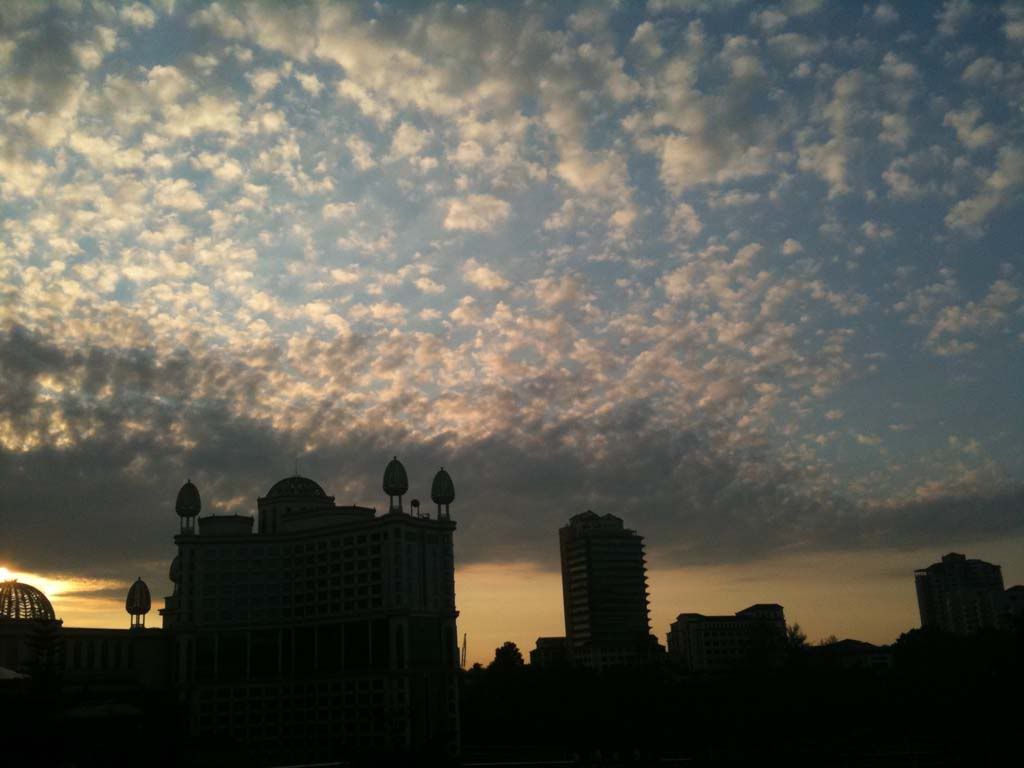 Other times you are not so lucky.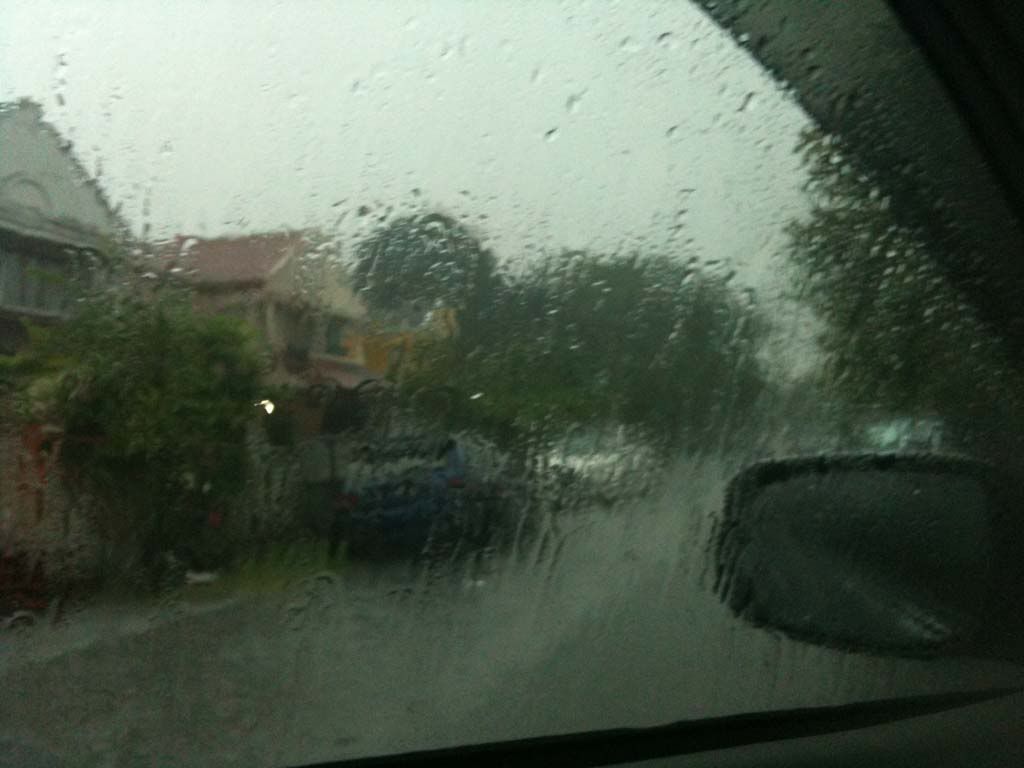 That morning, I saw rubbish bins floating away and I was all drenched even before entering the car!
So, getting up early every morning is for a good reason. I lived so far from work, all the way to KLCC from Subang. Luckily my bro is still staying here with a car if not got to walk!
To get there, I take the KTM train from Subang Jaya station...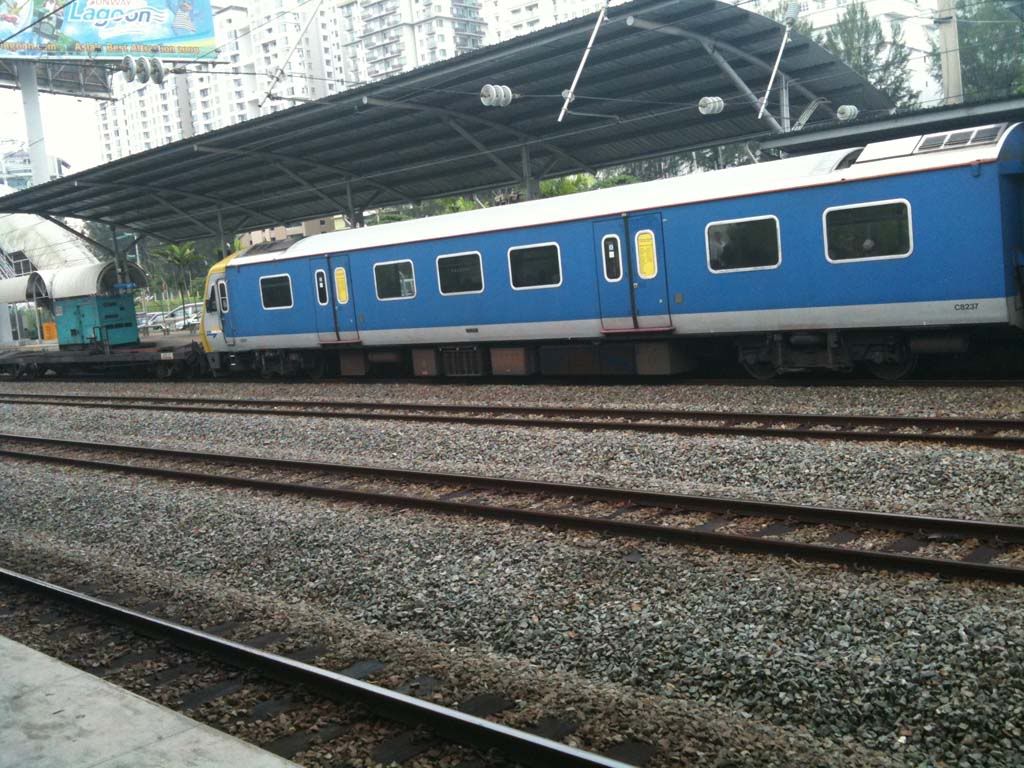 Only in Malaysia: Electric trains powered by diesel locomotives.
Usually the morning trains are very punctual. They leave every 15 minutes of the hour. The only problem is, the trains are super crowded at this time of the day. Worse still, there was one time When the air conditioning decided to fail and turned this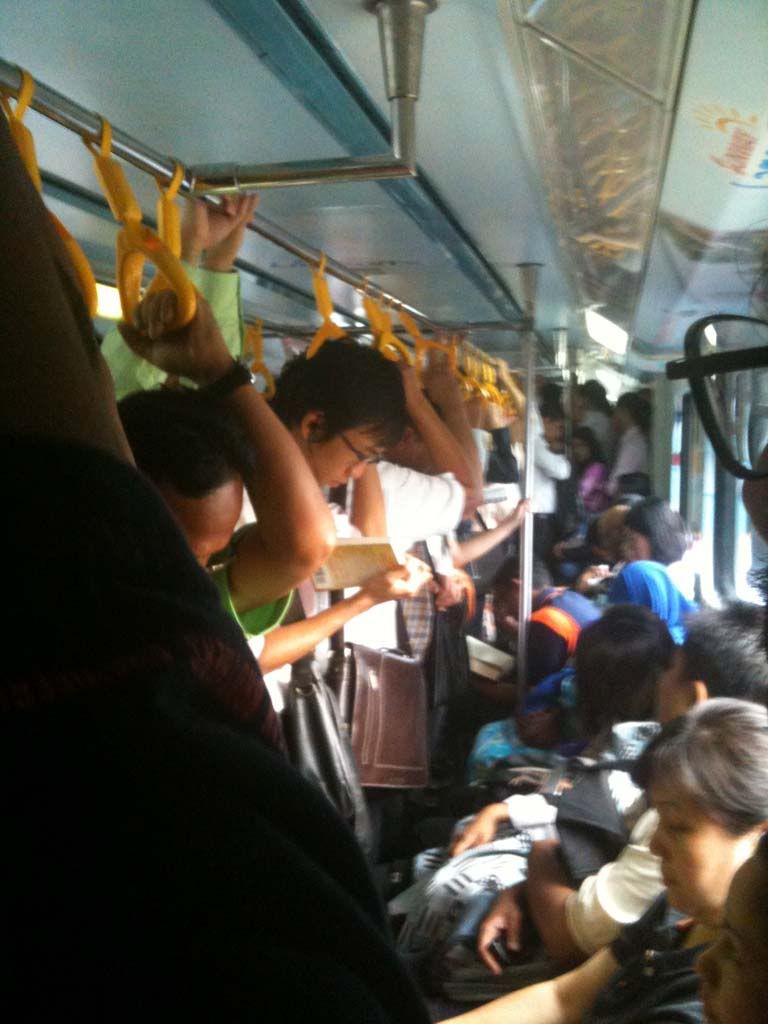 into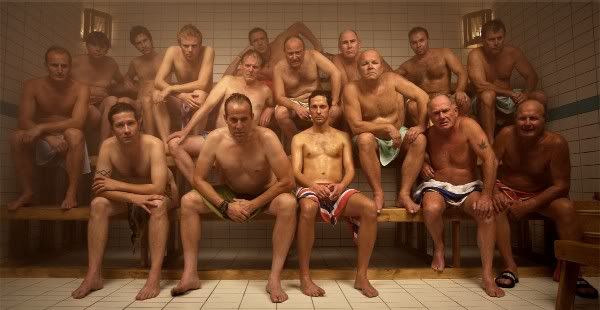 Then, it is usually a half hour ride in the train. Usually it is no mercy, I park my bum here first.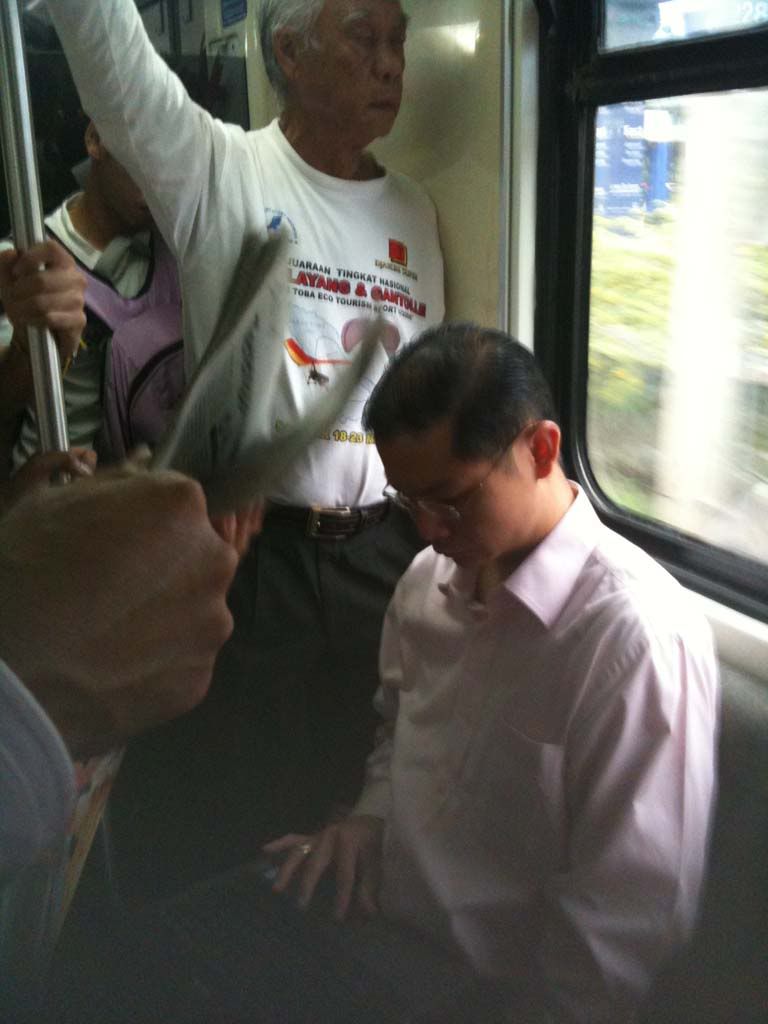 No chance for you old man.
On average, the trains are 80% reliable meaning that every week, I will be late once because of a train failure. Other days the morning trains are super good like this one.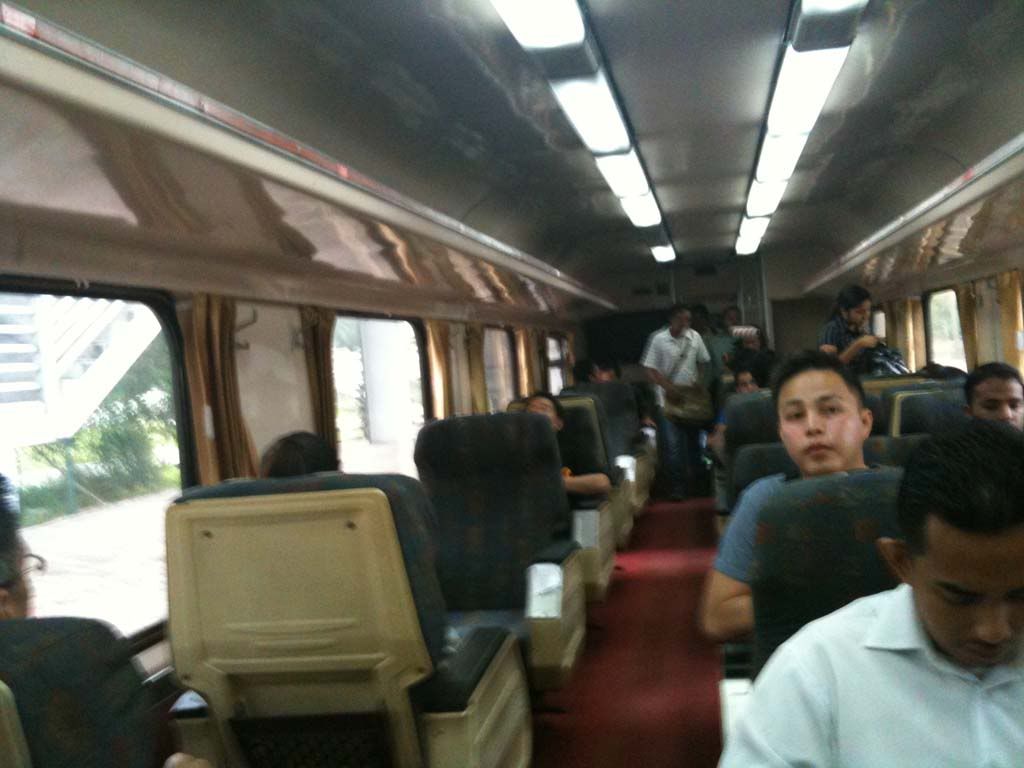 Wah, three seats in a row!
Wah, red carpet and foot rest!
Luckily, most Malaysians are very thoughtful people and do give their seats to the elderly, pregnant and the disabled.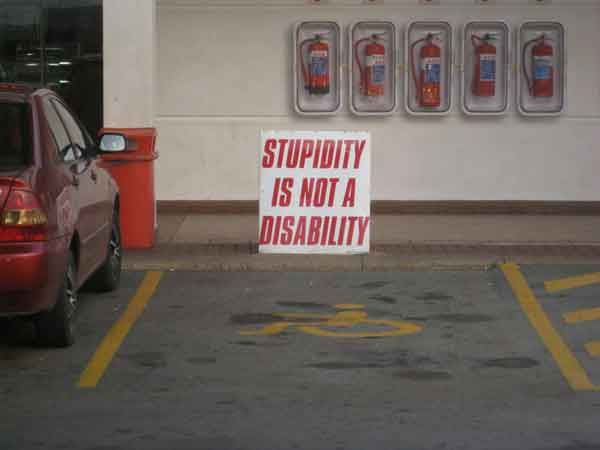 If you need glasses, read stupidity is not a disability.
Next stop, KL Sentral. The heart of KLs busy commuters. Yes, it was a good idea to centralize everything but it was bad as well because now you have millions of people passing through the same place.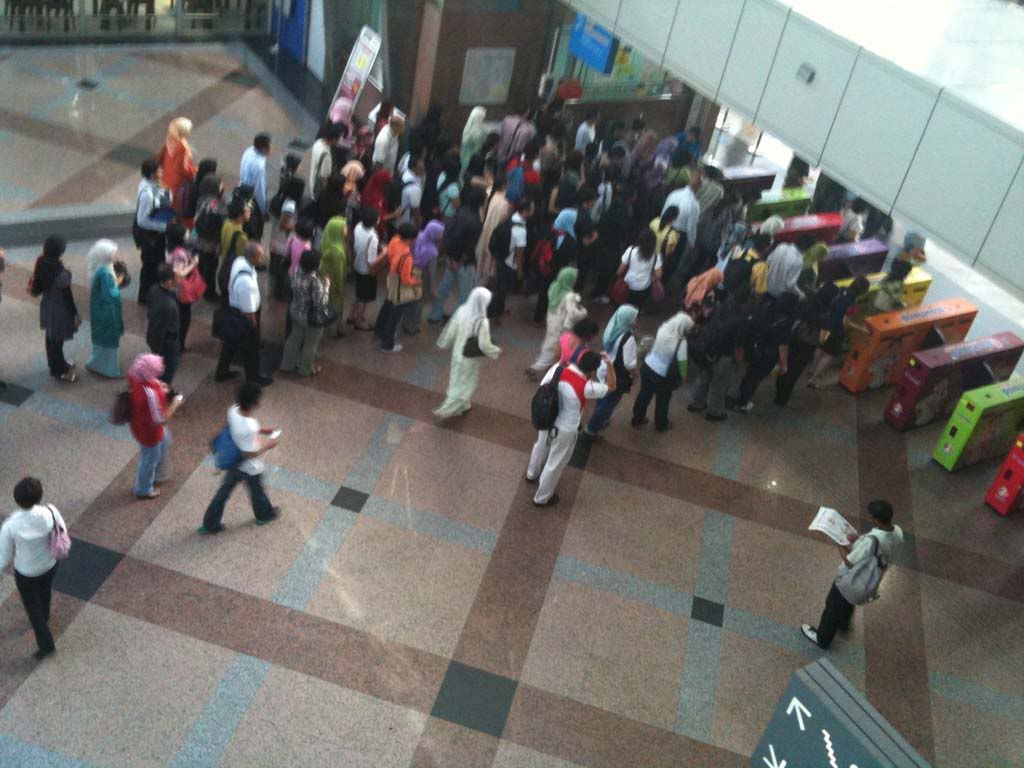 Anyhow, I take the the RapidKL LRT to get to KLCC.
Thank God for the LRT. Not only is the LRT more reliable than the KTM (90% reliable). Anyhow, that is nowhere near why I hate getting to work everyday.
The main reason why I hate getting to work everyday is getting back. As usual, the LRT is frigging reliable.
But when you get to the KTM, you have to see it to believe it:
javascript:void(0)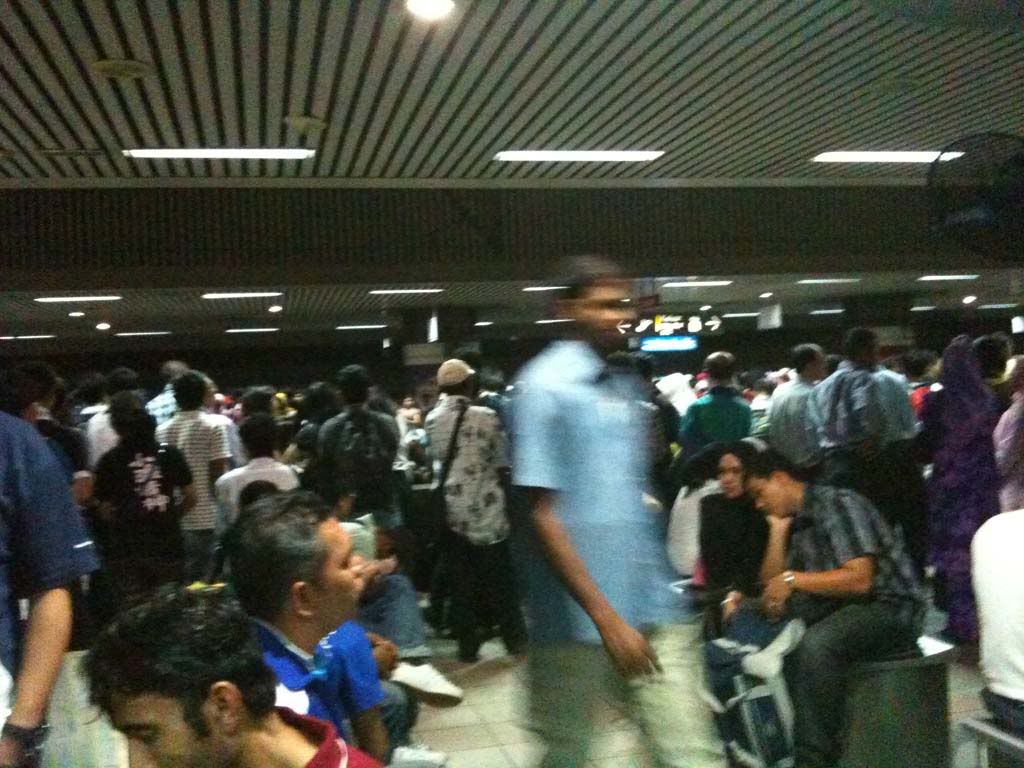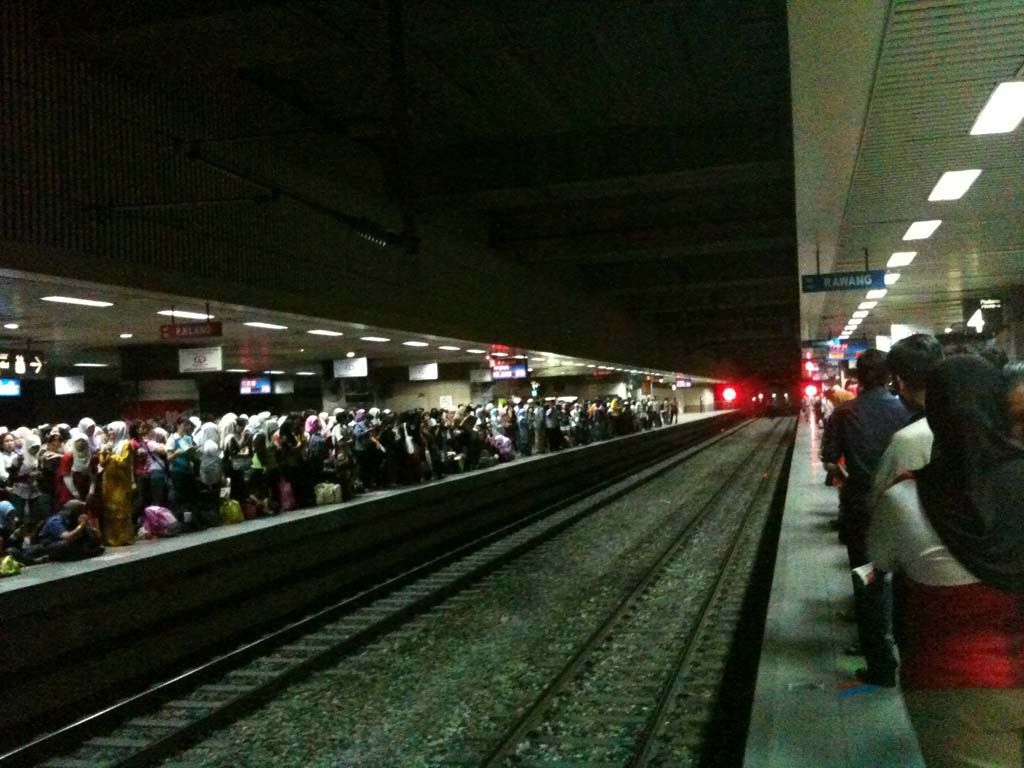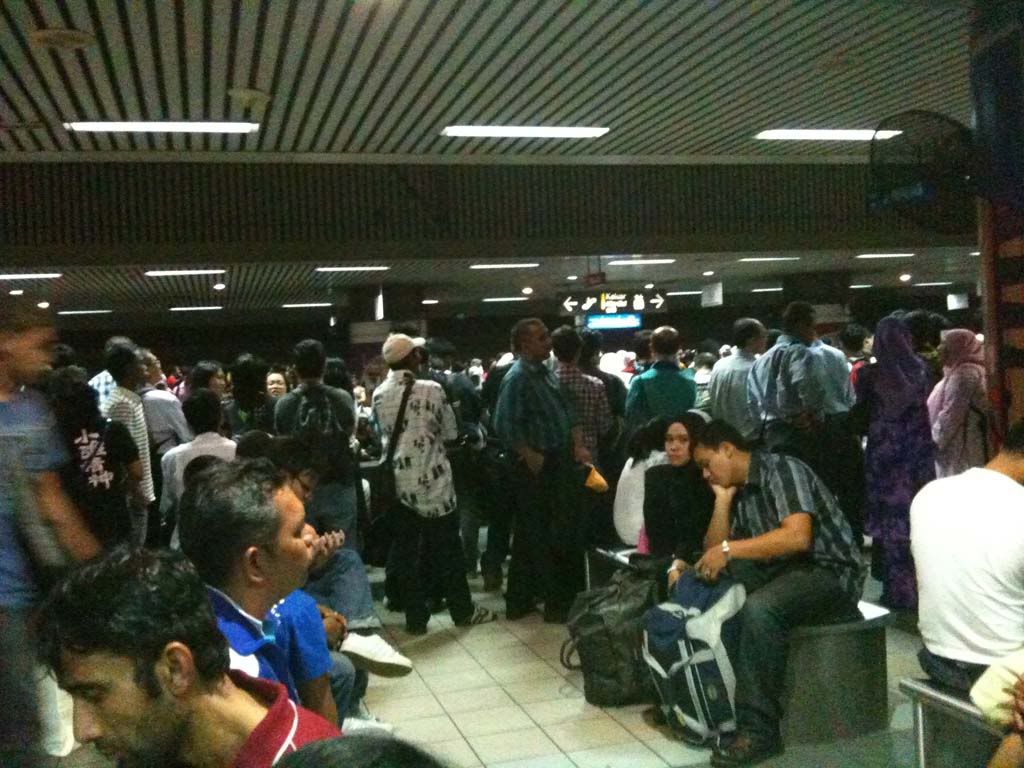 Pengsan
(faint)
If you think that's bad. To get back from the train station, I have to walk 20 minutes over 3 kilometers, and this is the fastest method!
I tried the bus, waited too long
Tried driving, stuck in traffic
Tried leaving earlier, let boss scold
Tried leaving later,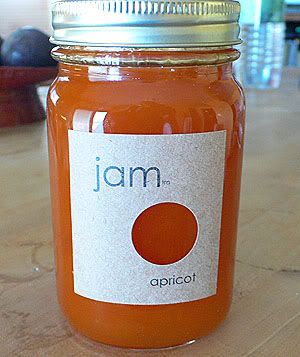 more jam
So by the time I get back. I would have spent 2 hours commuting, arriving with a bucket load of sweat. How would you feel?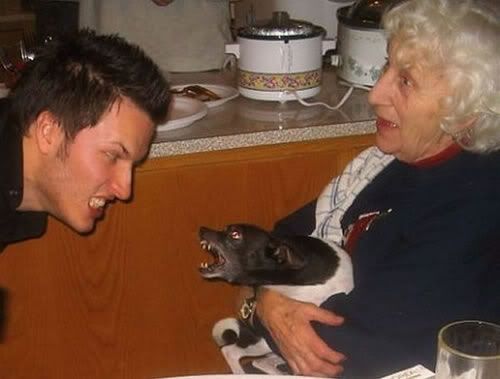 Pissed?
Thank god the torture is over. I hope u hate commuting in KL too!
Does life get easier with a car anyone?