Step 1: Get your friends to buy a cake on her birthday and keep the cake in the freezer so she does not find out!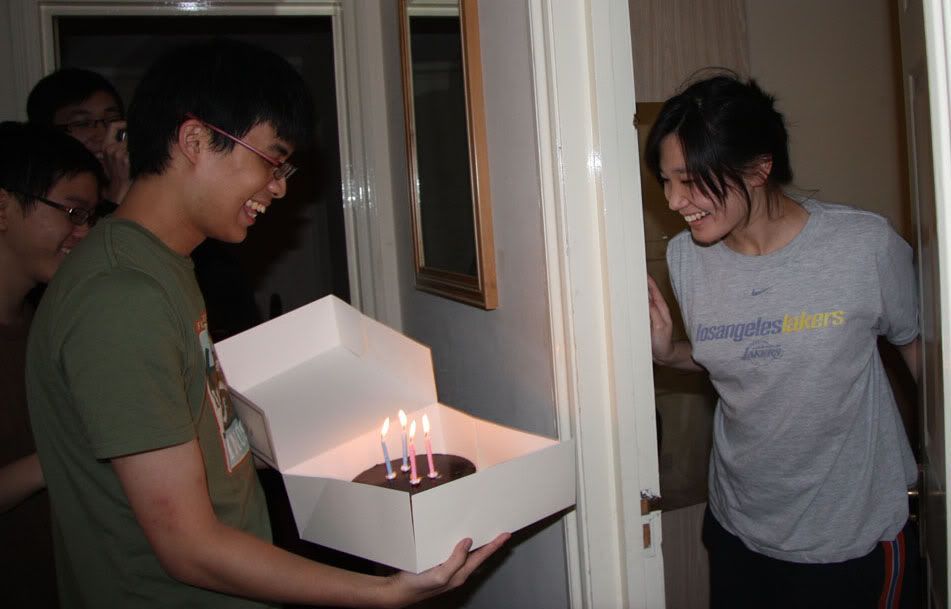 Step 2: Knock on her door on midnight when shes unsuspecting! Sing happy birthday and light de candles!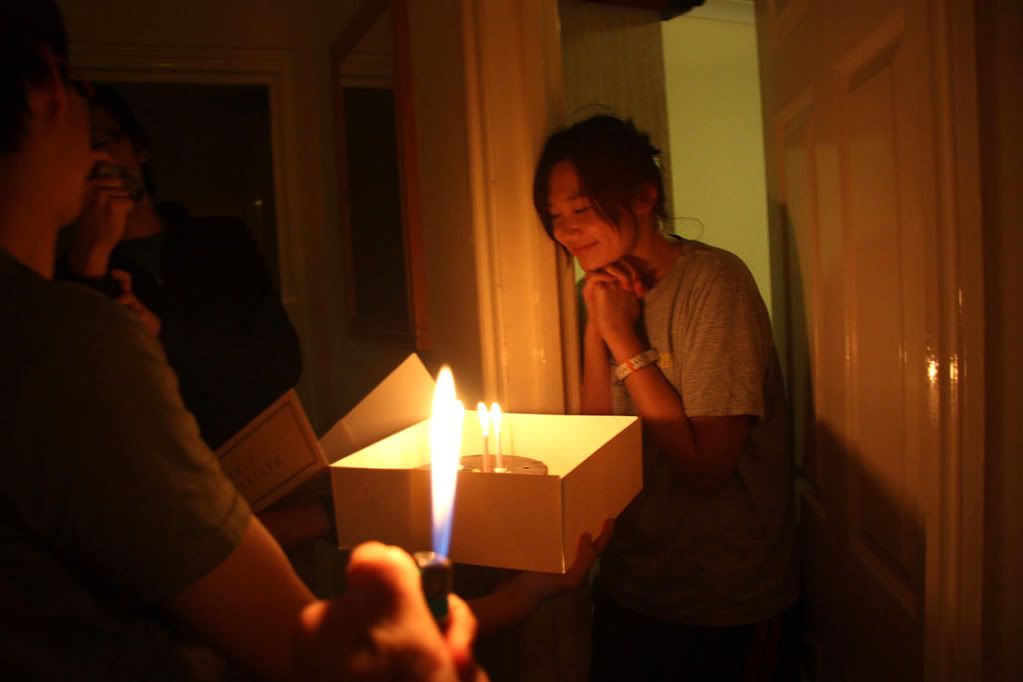 Step 3: Turn off the lights and let her make a wish! Blow the candles out!
.... I wish for Snow!
*Alternatively, buy a cream cake or creampie and smack it on her face!
Warning: might not work for every person... but would be fun!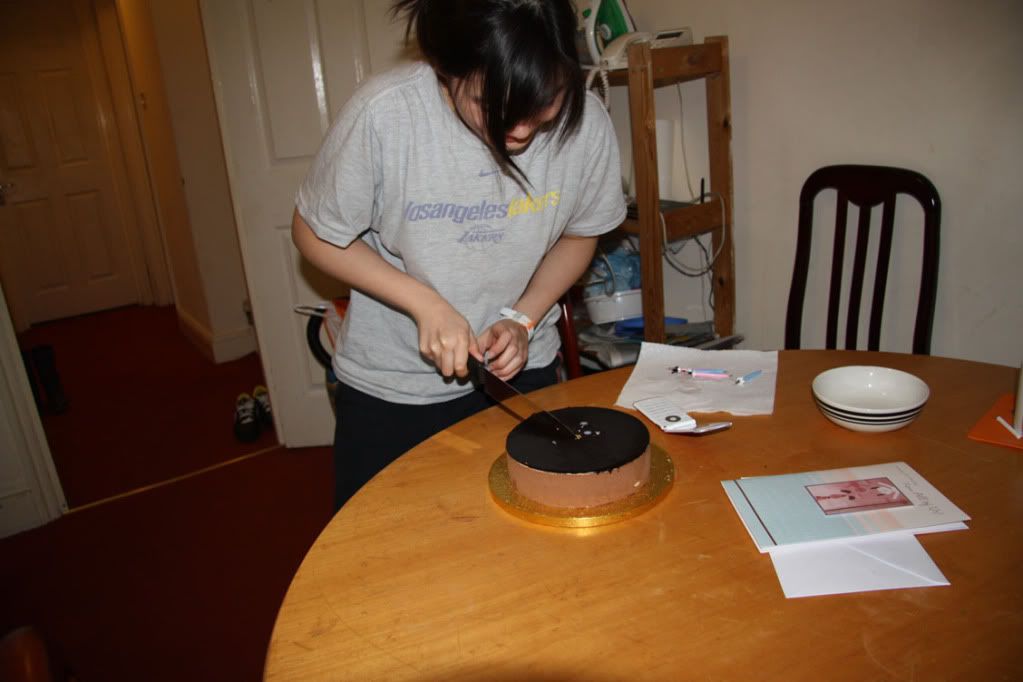 Step 4: Cut the cake...!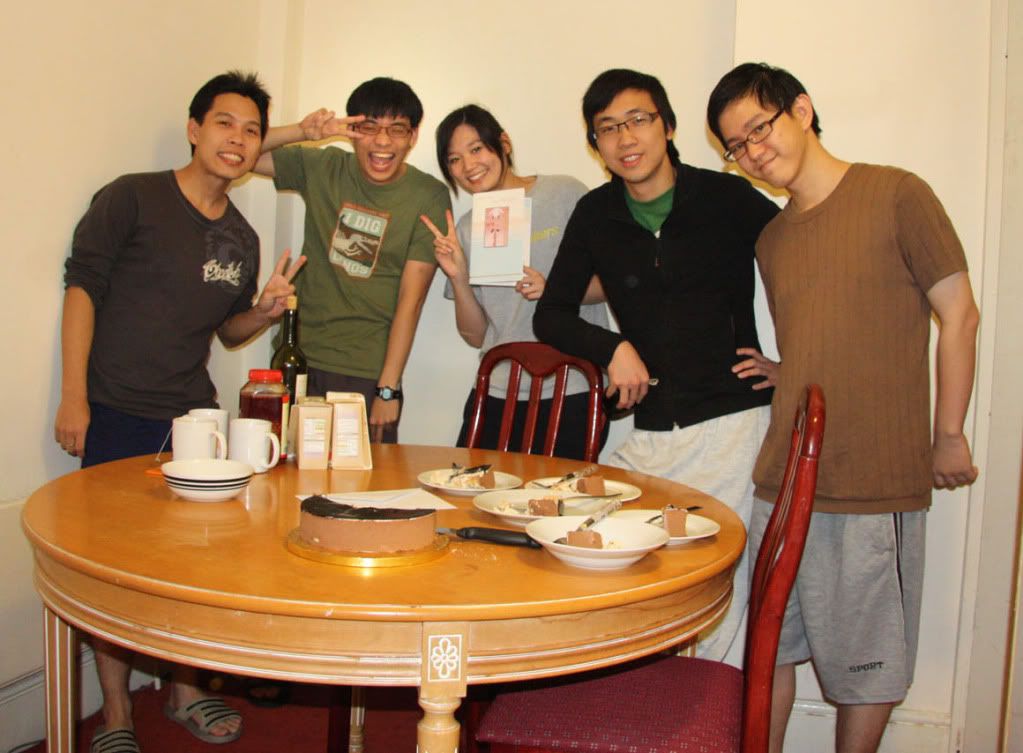 Thats how you surprise a girl! Happy Birthday to Ellie! Blessed birthday!
Ooooo... the wish! The wish for snow came true!
So we went down to enjoy some ice ice!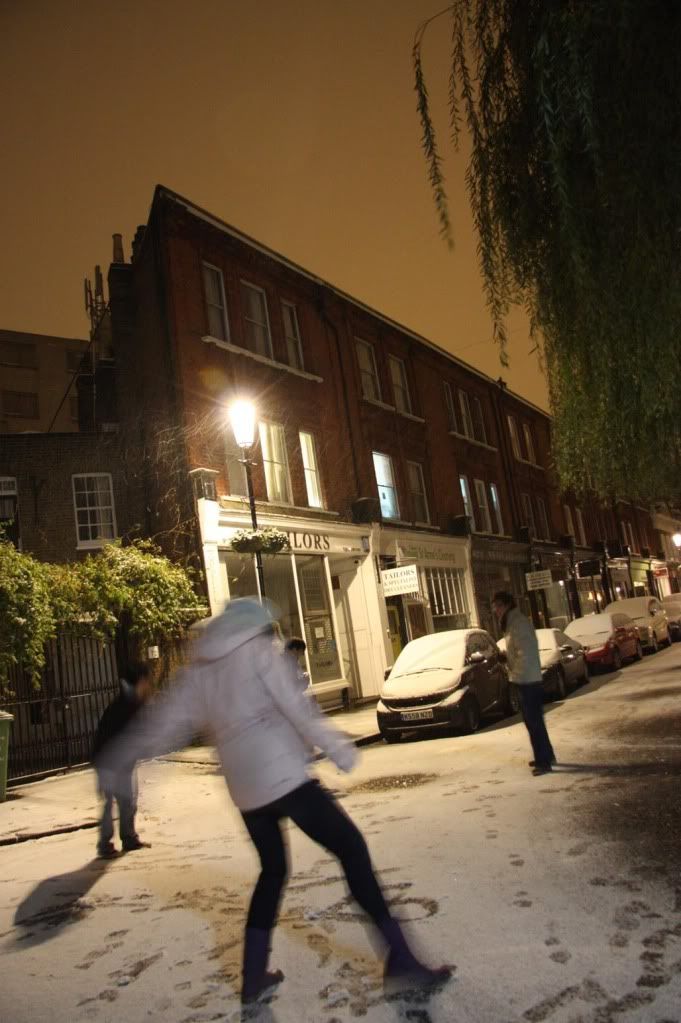 Wondering what are a bunch of Master's students doing at 1 am?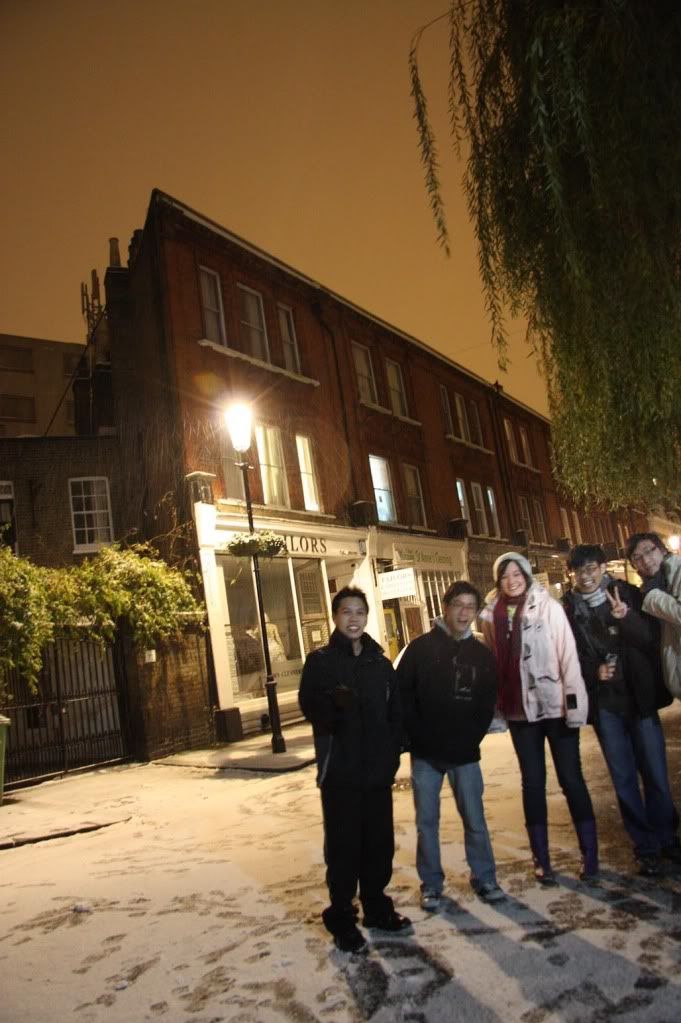 Vaining of course!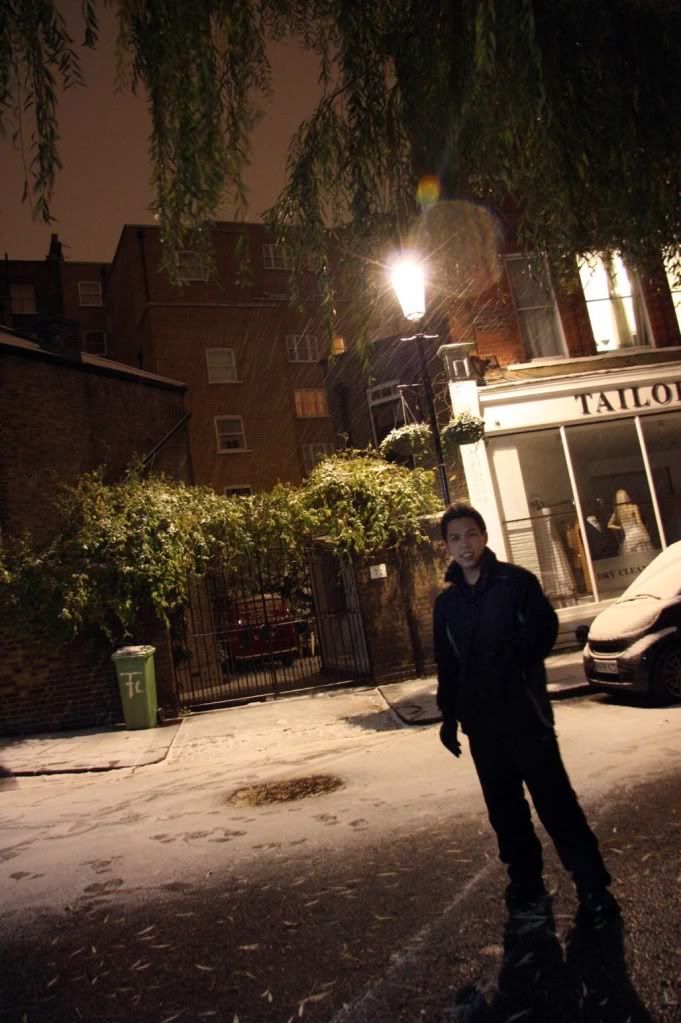 Contrary to popular belief, this shot was just a test shot... not vaining or anything.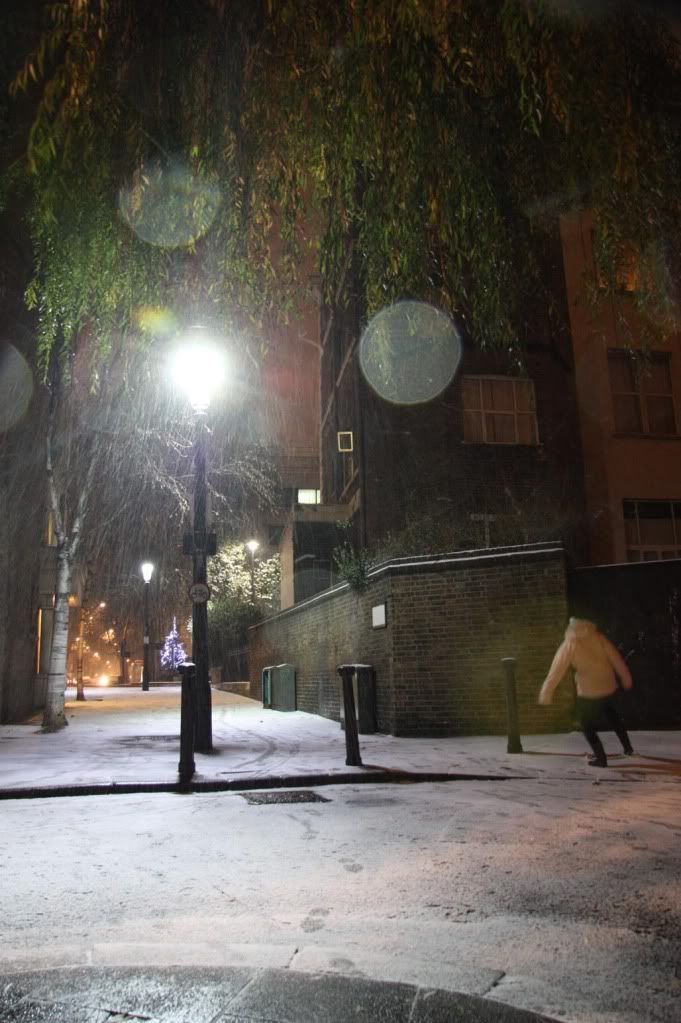 London is not a very romantic place at all, cause so many lampposts! but they are nice for shooting!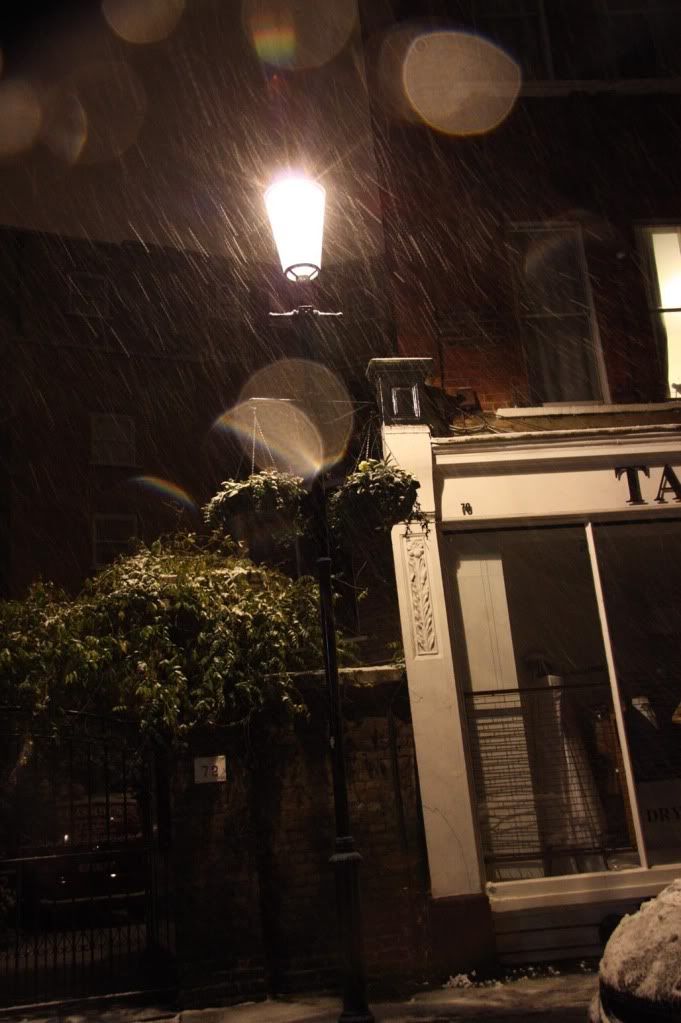 Anyway, it snowed quite a bit so we decided to snowball fight!
Before we knew it, there were like 10 people throwing white balls all around! The guys on the 1st floors had the high ground but we had the numbers! Hope his room is full of snow! Ironically, we were told off at about 2am for making too much noise!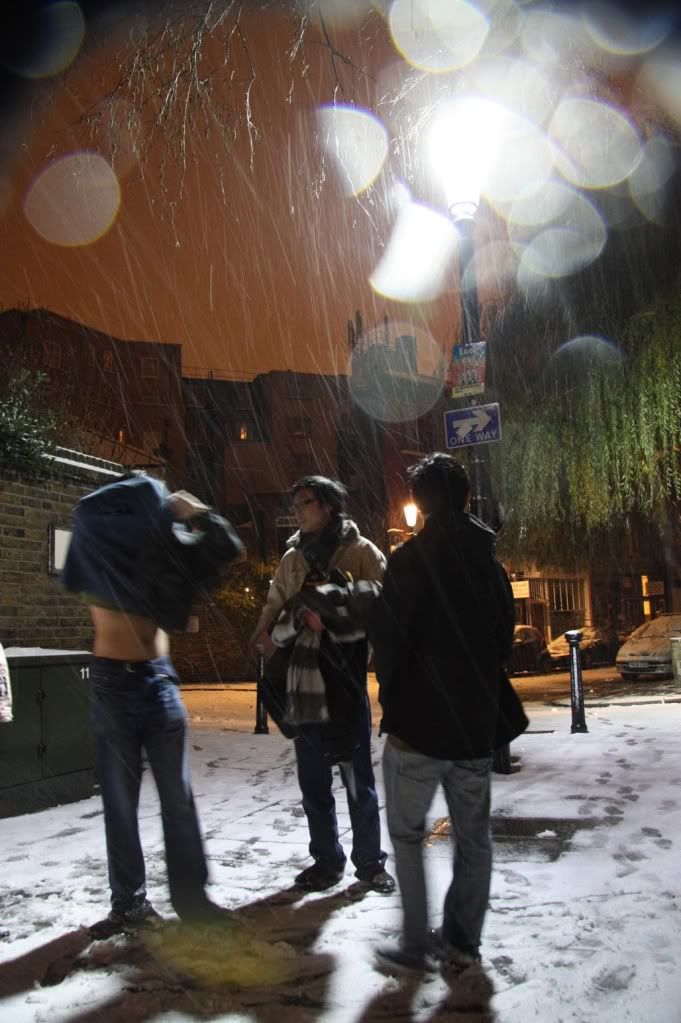 Oh well, time to go.. and for his final act, Reuben decides to strip for the ice!
Its gonna be a white Chirstmas!