Ah yes, what is a trip to Selangor without visiting the most unique icon in the state?
Welcome to Sunway Pyramid!
Where else in the world can you find a shopping mall with a Sphinx and a pyramid?? This makes Sunway one in the world! You won't find any mummies here but you will find: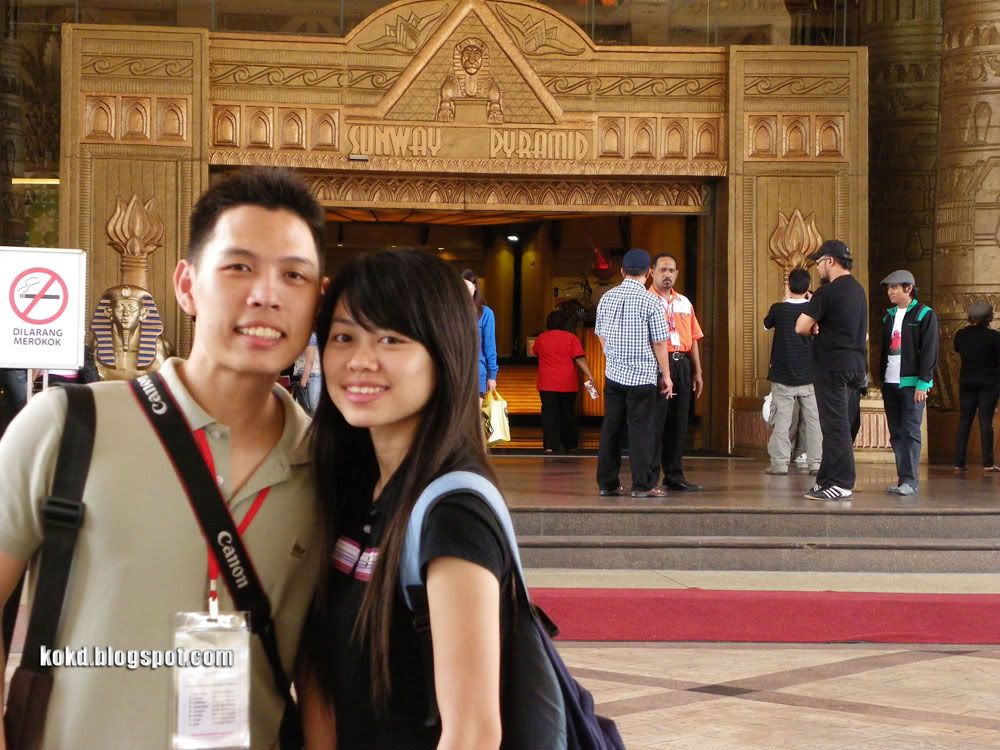 Yes, you will find me and
Babe
and many other people in the place. A romantic place? Well, why not?? Shopping with you bb is kind romantic (only not more than 2 hours please!)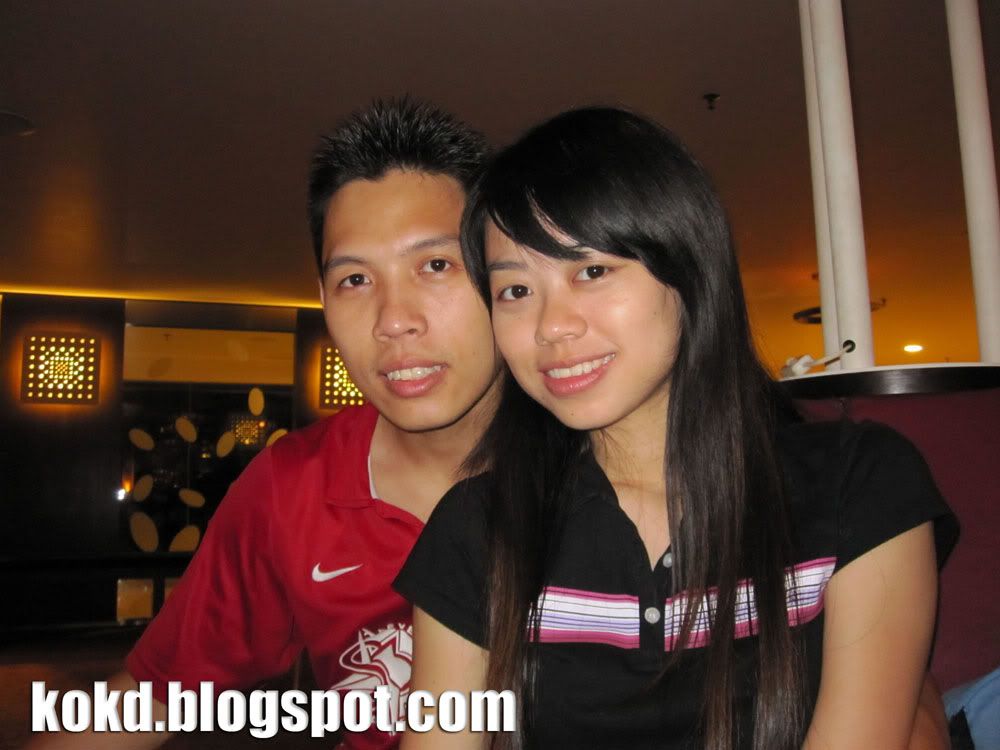 Huhuh, before you get anywhere, let me take this time to thank Amelia who has been our organiser for My Selangor Story 2010!
You can read the post here!
Warning, may contain delicious stuff!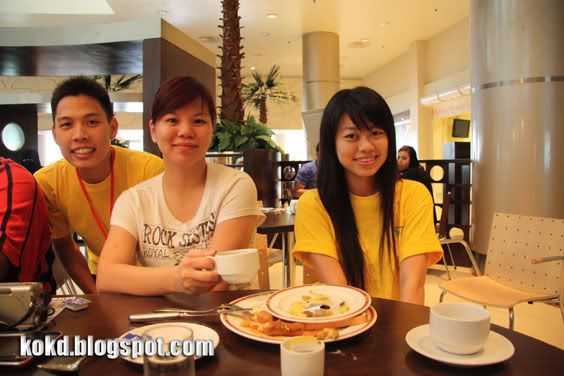 Thank you to our MSS Mummy!
Next, after indulging in some shopping, you can head down to the beach! Yes! Sunway has the only indoor beach in South East Asia!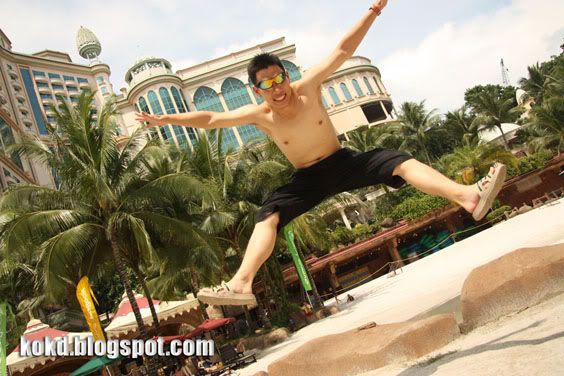 Sunway Lagoon has been around for many years, but then, every other year, they seem to add new things there. Don;t miss the opportunity to go down the slides with your Bb! Hehe, the dry park is alright, but I prefer the wet park and the extreme park!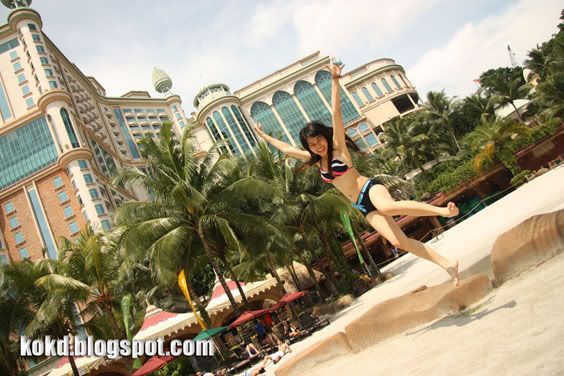 After that, if the fun in the sun is not enough, you can head to the many
entertainment spots
.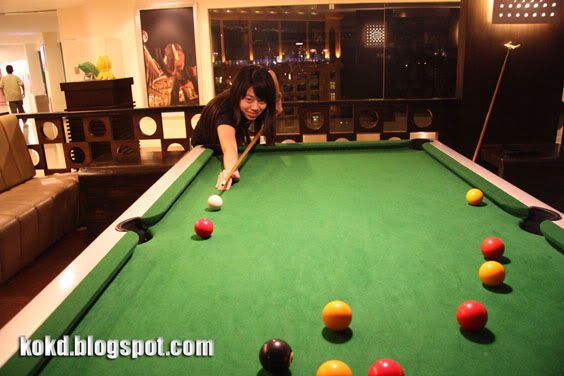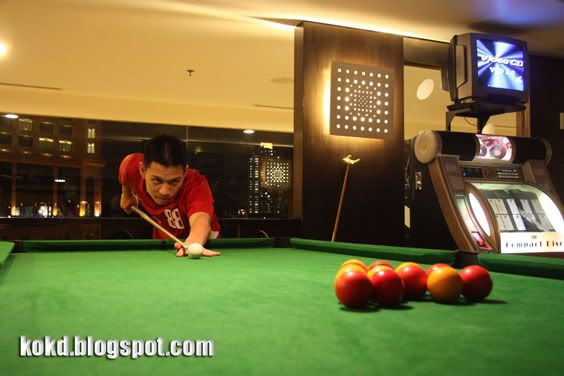 What is a romantic place without movies and good food??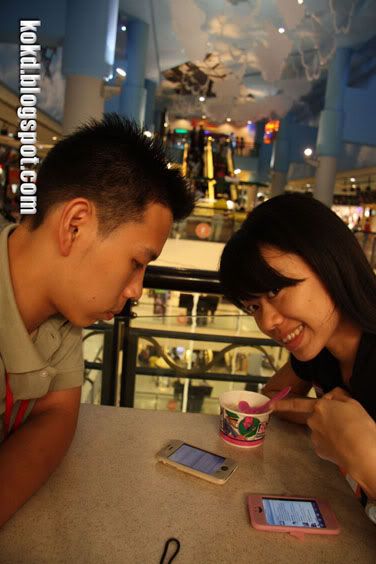 And free wireless internet access from Sunway!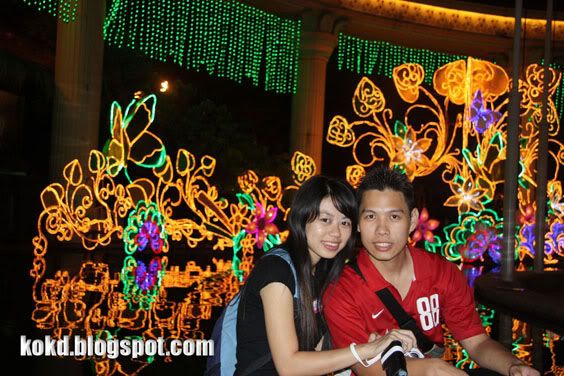 At night, there are clubs and bars, and most importantly, that beautiful scenery to take cute shots together!
How do you get more romantic than that??