First Restaurant Meal of 2011!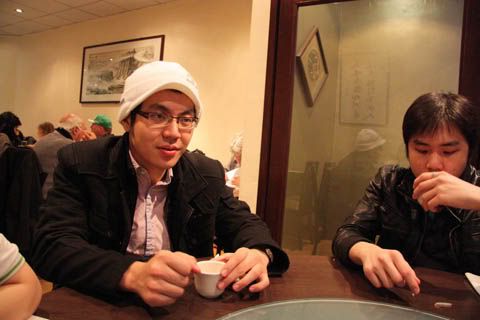 Okay, the first meal of 2011 in a restaurant will be Chinese! Bb, me, Wai Kit, KC, Zhen and Chien Seng headed down to Earl's Court road to the local restaurant. Surprisingly, they were open on New Year's Day!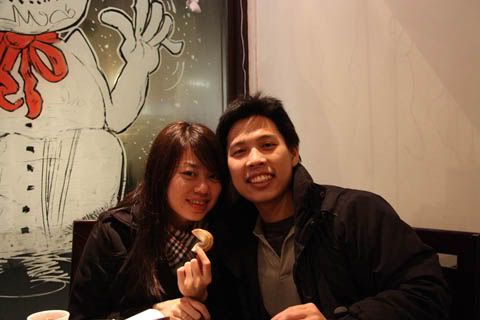 Me and Bb with our own fortune cookies!
What better way to survive the winter than with a hot cup of Chinese tea!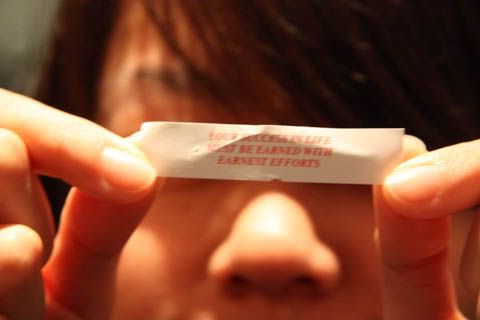 Bb's read:
"Your success in life must be earned with earnest efforts"
Mine read:
"Your good friends will not let you down"
Well, they would not be my good friends if they did...duh...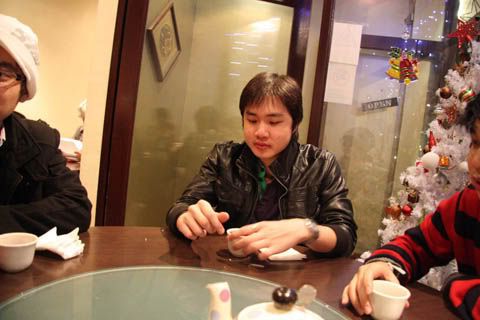 Wai Kit's read:
Oops.. he was too busy eating he forgot to take out the fortune...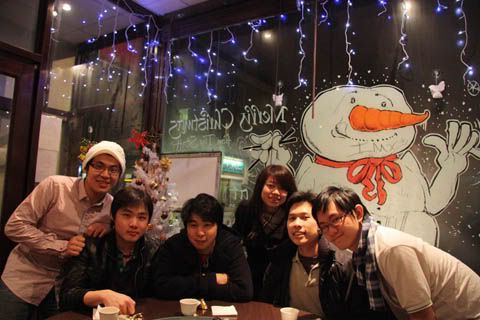 Anyway, happy new year 2011 from London!