Well, what trip to London would not include Paris! Yes, only 8 hours by bus, Paris is one place which is worth going once in your life! That said, maybe twice for bb!
Well, it is only 2 hours by train, but obviously more expensive. So if you are like us, cash strapped and holidaying on a shoestring, then 8 hours for half the price sounds like a bargain.
holiday tip 1: Plan and book early to save $$!
Okay, lets see, so we started out journey at 1000pm from Victoria Coach station. After boarding the Eurolines bus, the bus headed for Dover. But wait! there was heavy snow that day and some how every thing was stuck! Instead, the bus driver had to use the Euro tunnel. Waiting for the snow to be cleared, which took 3 hours extra, it was lucky that I brought some FOOD and Drinks on board!
Tip 2: Bring some extra food and drink, for a rainy(snowy) day.
Also on board were another couple, which gave us the worst time of our lives.
Tip 3: Dont choose a seat next to couples who talk for 8 hours straight and snore like oink oink.
Ah yes, and after 11 hours of sitting in the bus, we finally reach Baglonet Station on the outskirts of Paris! We looked for the train station and found that it was not difficult to get tickets on the trains.
Tip 4: Plan your transport around town! We used a lot of Metro!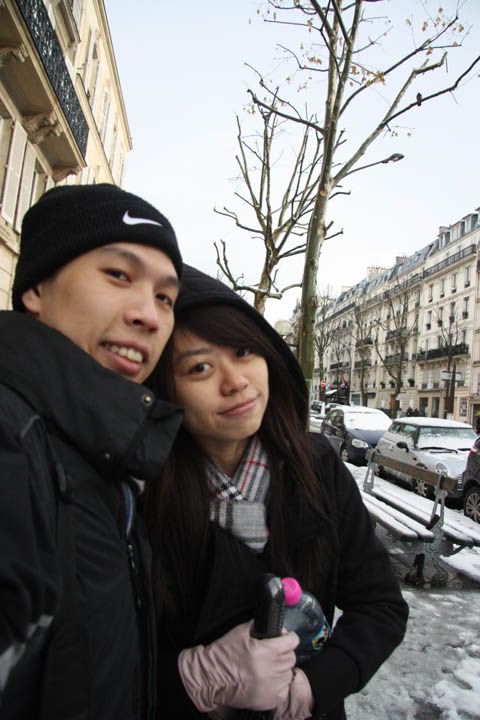 We made it! It was snowing in Montmarte, next to where we lived! Babe and I went exploring before we waited to check in the hotel!
Tip 5: Hotels (Hostels) have different facilities, getting one with luggage facilities is a plus!
Okay, after exploring the area on foot, we checked into the hotel and headed out! Unfortunately, the snow was melting and the roads were a wet mess!
Tip 6: Water proof shoes work well... should have invested in some!
Well, seeing the weather ws crap, we decided to do something indoors so that our feets dont get soaked!! Poor bb was getting her feet wet and cold!
At least it was better underground!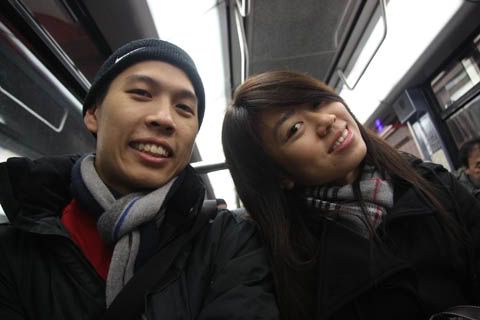 Okay, one place to escape the wetness and is happening is definitely La Defense!
Well, essentially, it is a big shopping mall!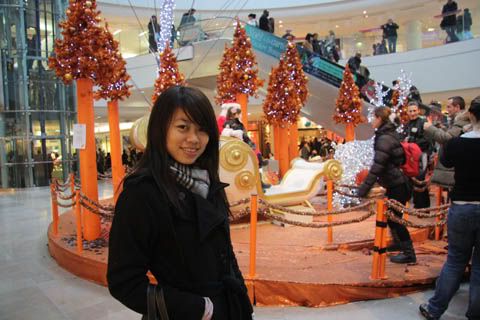 After arriving, we walked around and found a Frence brasserie, where we got a French raspberry pie!
and some pizza!
Tip 7: Enjoying French pastry is something of a must!
Anyway, going out to the pavillion, there it was, the Grand Arch! Yes, this builing is line up with the many monuments in Paris, including the Champs Elysee, Arch de Triumph and the Lurve at the Palace de Royale!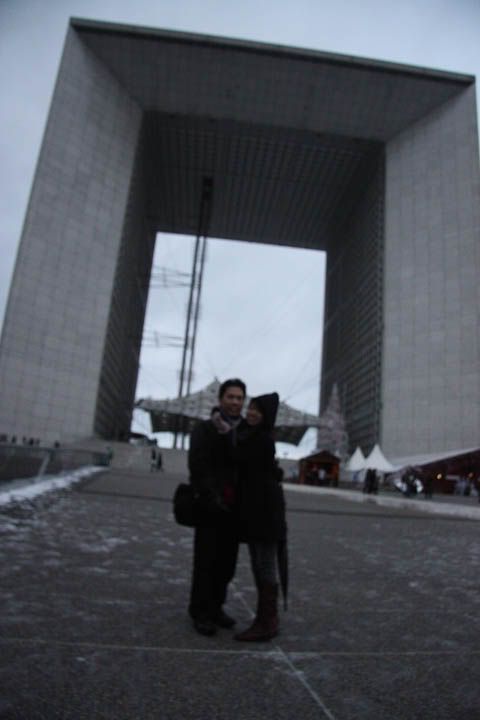 It was a cluoudy day relative to clear blue skies but none the less ,the winter sun faded as fast as it rose.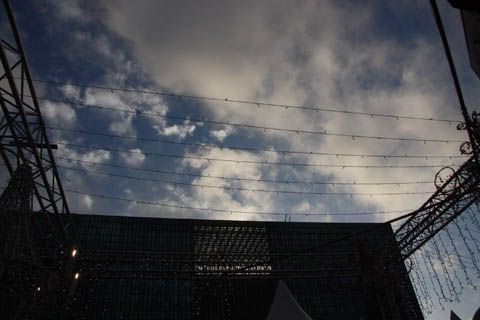 There was a Christmas fair going on the pavillion and so went to vain!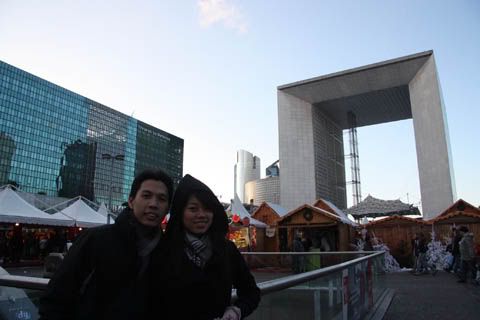 Tip 8: Paris has many markets and fair going on throughout the year! Look for where the locals go!
There were many things to see there like food , food, food, and many more food.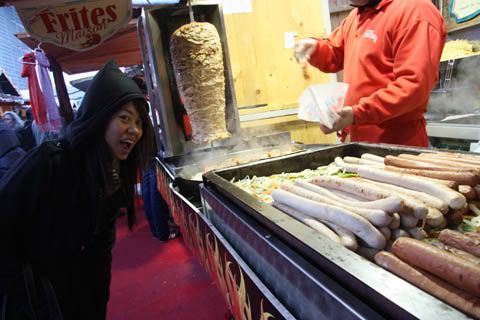 This is the first time bb saw french/german sausage but we did not get that one. We went for the kebab!
Here is the name of the shopping mall! Les Quartes Temps! Dont know what it means...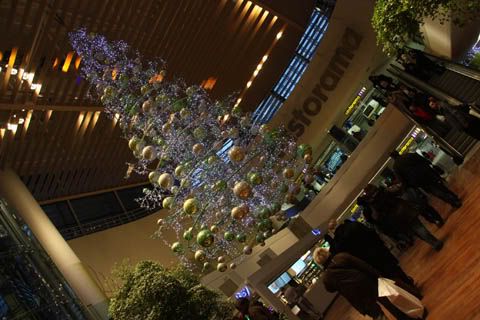 The Christmas tree nowadays hanging from the ceiling!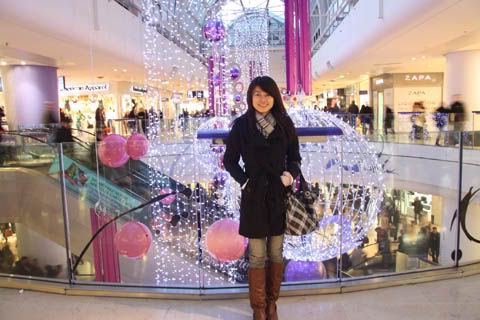 There shopping mall was reminiscent of something close to Malaysian shopping malls, only difference is that the people are all French!
Babe was so inspried and awed because all the French girls look like models!
After a tiring day of going around the area, the best refreshment! Hot chocolate!
It was time to head back! But, no doubt, La defense, is some place to go to when have the time!
Stay tuned for day 2.