If you are reading this, then I am already gone...
Its quite a pity... everybody would be celebrating Chinese New Year this year, but sadly, won't be able to... So Happy CNY to all you readers out there!
Unfortunately, it is also
Bb
's Birthday today! Because I am already gone, this is to wish Bb a very Happy @$th Birthday (Not a typo!)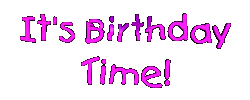 Yay!! Well, whats a birthday without pressies!
Because I am gone, the smartest thing to do is to send the present first!! Even though its not a surprise, I know that bb would need it! Introducing the Samsung Netbook N220! Compliments from the Credit Suisse Stock Investment Challenge 2010! (Credit Suisse Investment Challenge 2009 sponsored Bb iPod!)
What bb doesnt know is that the sleek greenish netbook, pimped by yours truly now has more power than the average netbook! With Windows 2010 Home Edition (Most netbook come only with Windows Starter 2010, where you can only open 3 programs at once!), you can Windows Aero themes!

Lets see, other little surprises I packed in there:
Windows Movie Maker 2.6 so that bb can edit videos
Photoshop CS3 so that she can photoshop her pics!!
Adobe Acrobat so that she can make edit pdf!
doPDF a software that helps you print to pdf!
MS Office 2007 (Full version!) so that bb can finish the overdue assignment!
Best of all, it comes with a built in web cam and mic!

Now I can finally see the birthday girl and do this!
Hope you enjoy your Anniversary/Birthday (can I /Valentines day too?? pleasseeeees??? hehe...)
If you were wondering where I have gone though, I have gone to hopefully get Bb another pressie!!! This time, sponsored by Merck Sharpe and Dome, on of the largest pharmaceutical company in the world!
Hope I bring something back!
Be back soon!
PS. Many thanks to Wei Yang and Yvonne who if not for them, Bb's present would still be in London! Wish you both all the best!