Yes I'm jealous, seeing all frens graduate and I'm still stuck here! Anyhow, Commemoration Day 2010 was blessed with perfect weather and we had the chance to bid happy graduation to everyone at the Royal Albert Hall, right next to Imperial College.
Yes, it was hectic, over 10,000 people crowded into the area as big as a football field.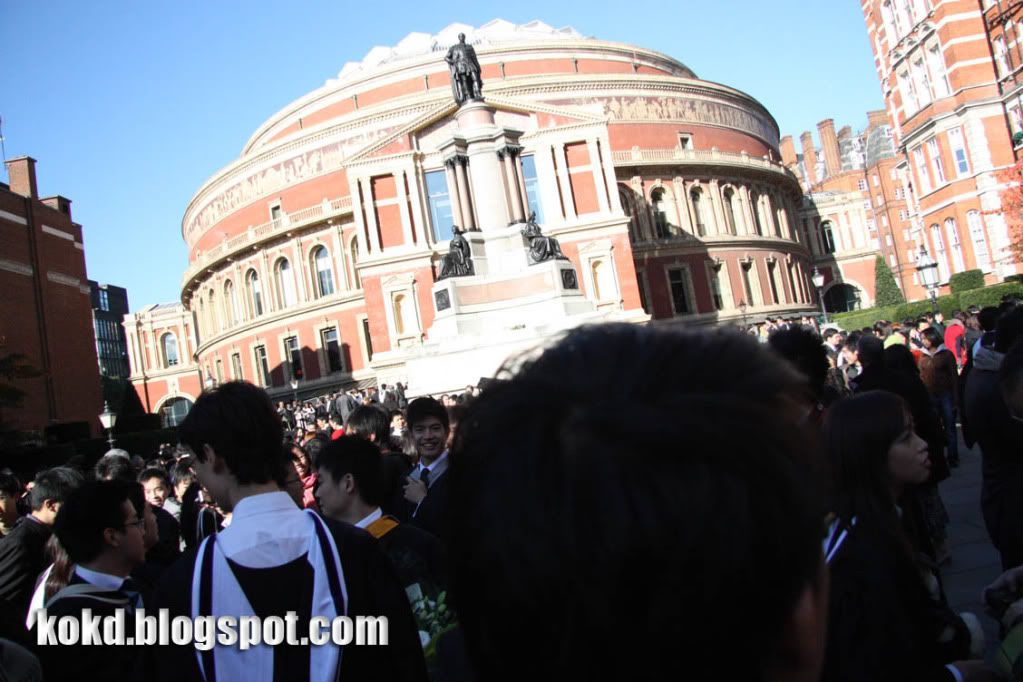 There were peopel just snapping away and making the most of the bustling atmosphere. Some jump for joy, some were damn happy. In fact, I did not see anyone crying!
The term rubbing shoulders became literal when trying to get from one side to the other. Parents, friends, lecturers and KPC people like me were there too!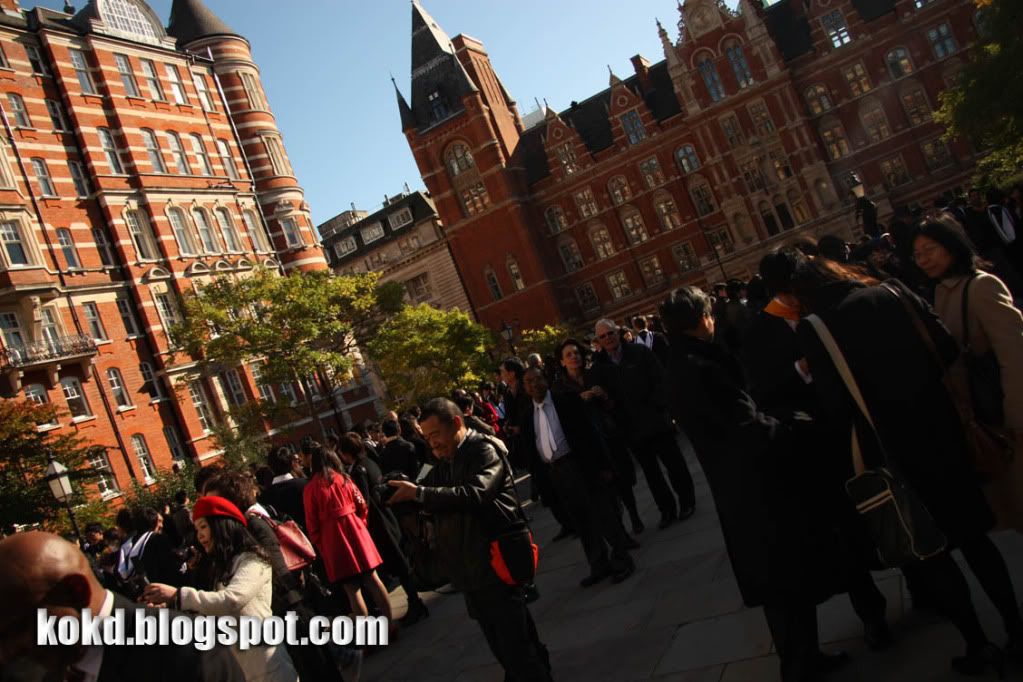 As far as Imperial is concerned, today is a holiday for all. Where we get out and go meet the faces that we might not see again in a long time.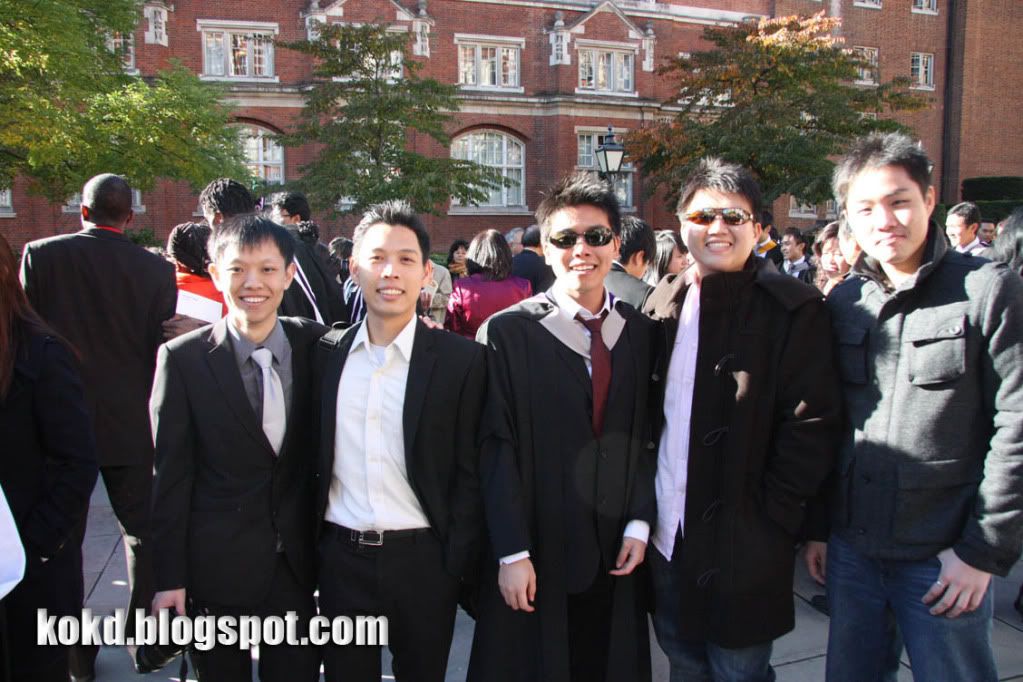 For me, its like the light at the end of a 4 year tunnel. See how happy they are graduating?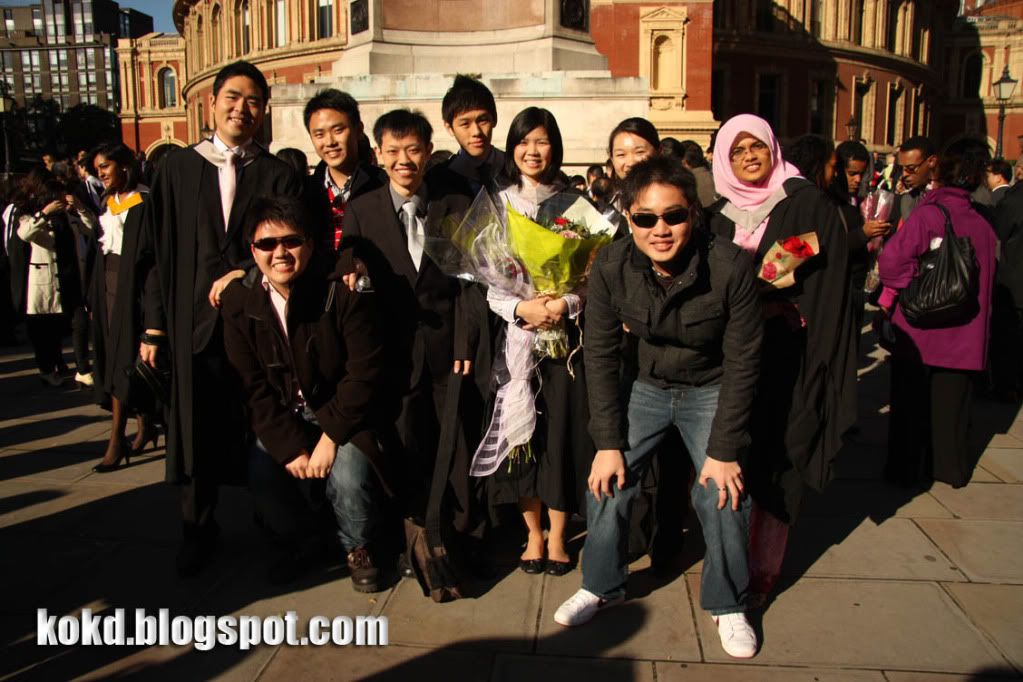 The other highlights for the day included a sneaky tour into the Mechanical Engineering Department to witness their prize giving!
Surprisingly, most of the top students were all Asians! wierd! Then a brief visit to the Biology department where my house mates were all graduating!
Canapes and wine! What a good way to end the night!
Alas, it did not make me feel any better as I went home.
Perhaps it is the stress that is taking a toll on the back.
Ah well, at least we are still stick for one more year.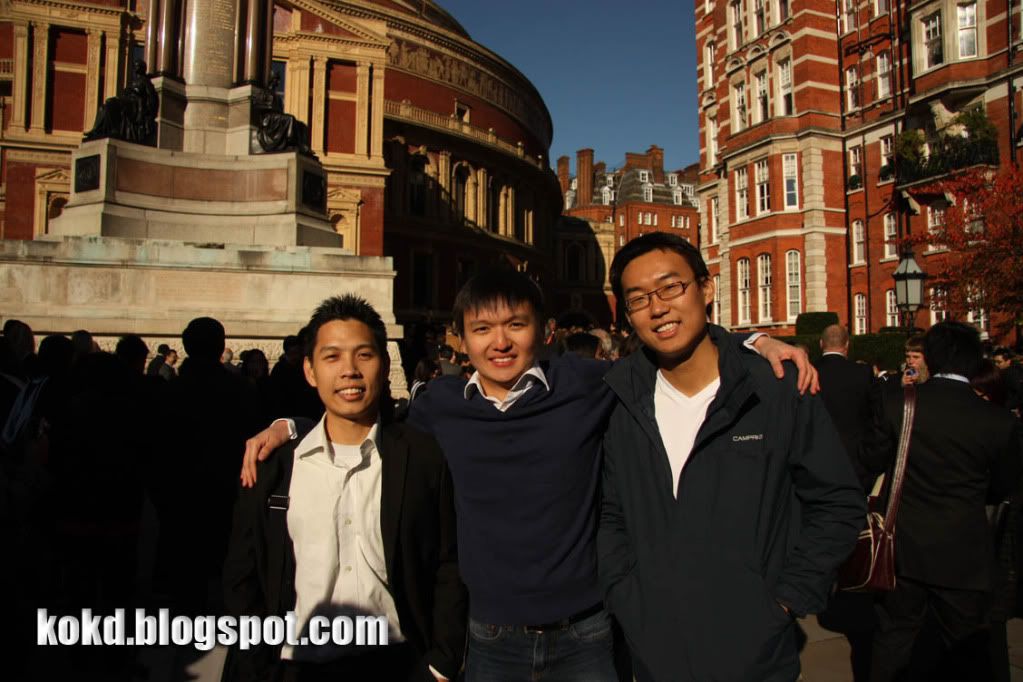 Next year, our turn!