Recently, on the 8th of November 2010, the Chemical Engineering Department was for the First Time visited by a major bank. The Royal Bank of Scotland, RBS organised a CV clinic for the students in the department.
A presentation was held which showcased the type of work that graduates will be doing within RBS and in particular how engineers fit into the organisation. We then adjourned to the CV clinic in the design rooms.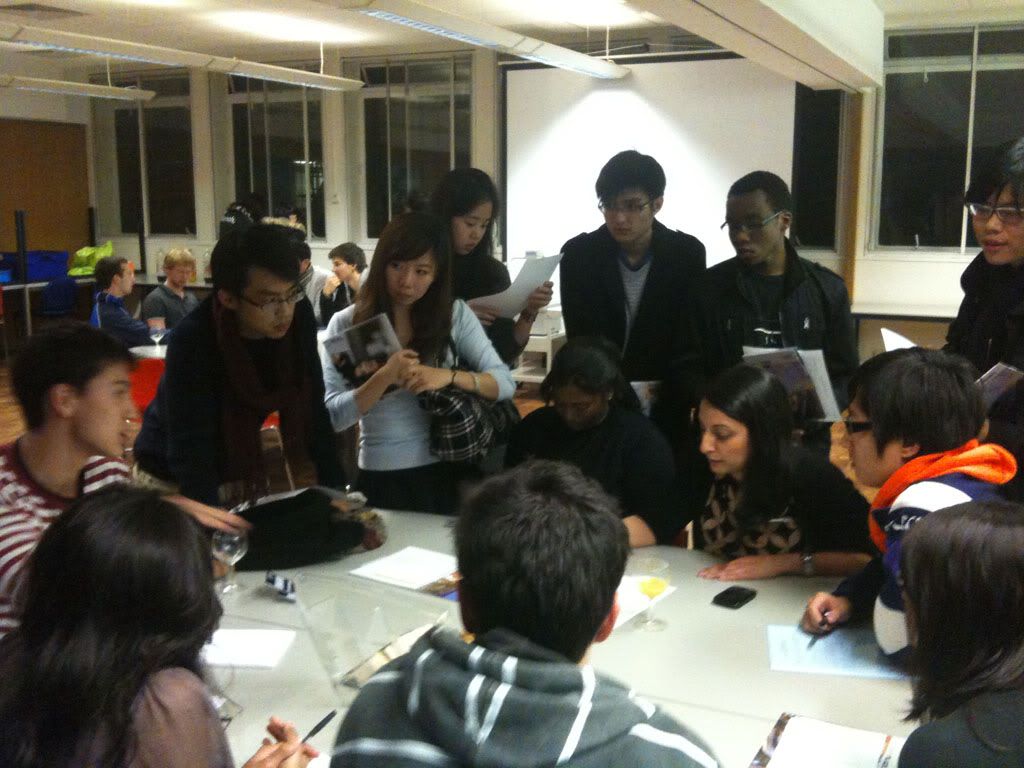 A senior recruiter at RBS, Ms Ana was there to look at each CV one by one and scrutinise the contents and layouts of the CVs. If you did not already know, one graduate position will receive 10,000 applications so it pays to be competitive!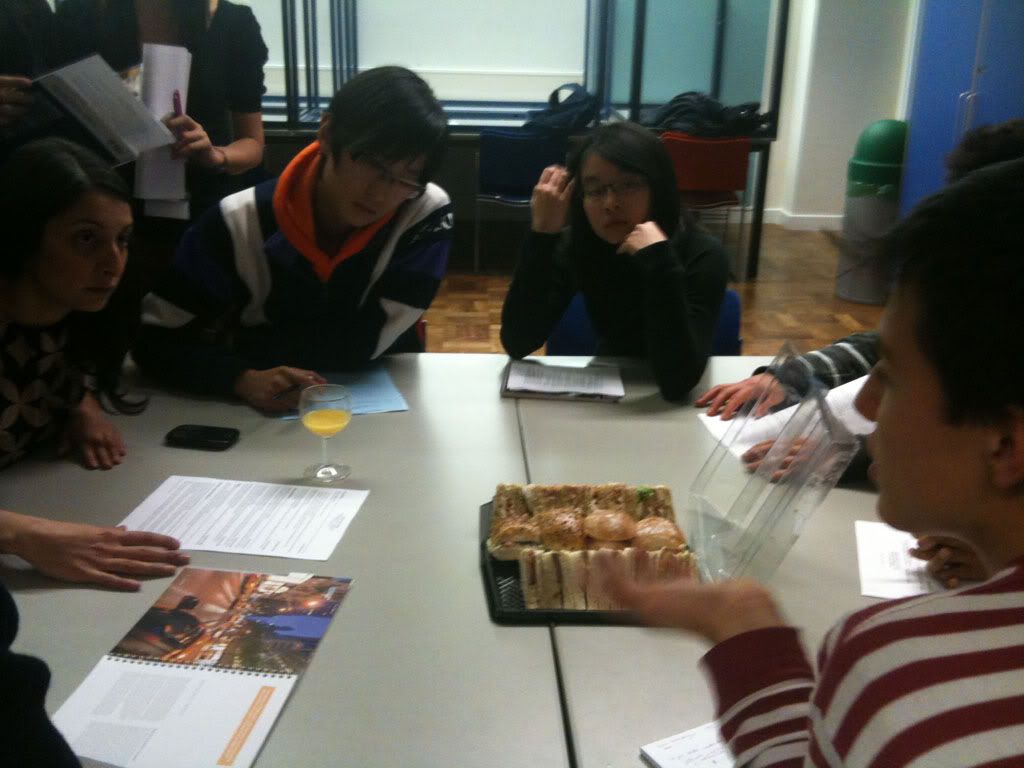 A proper Chem Eng style CV clinic, there were food and drinks! Today, we had sandwiches and light refreshments.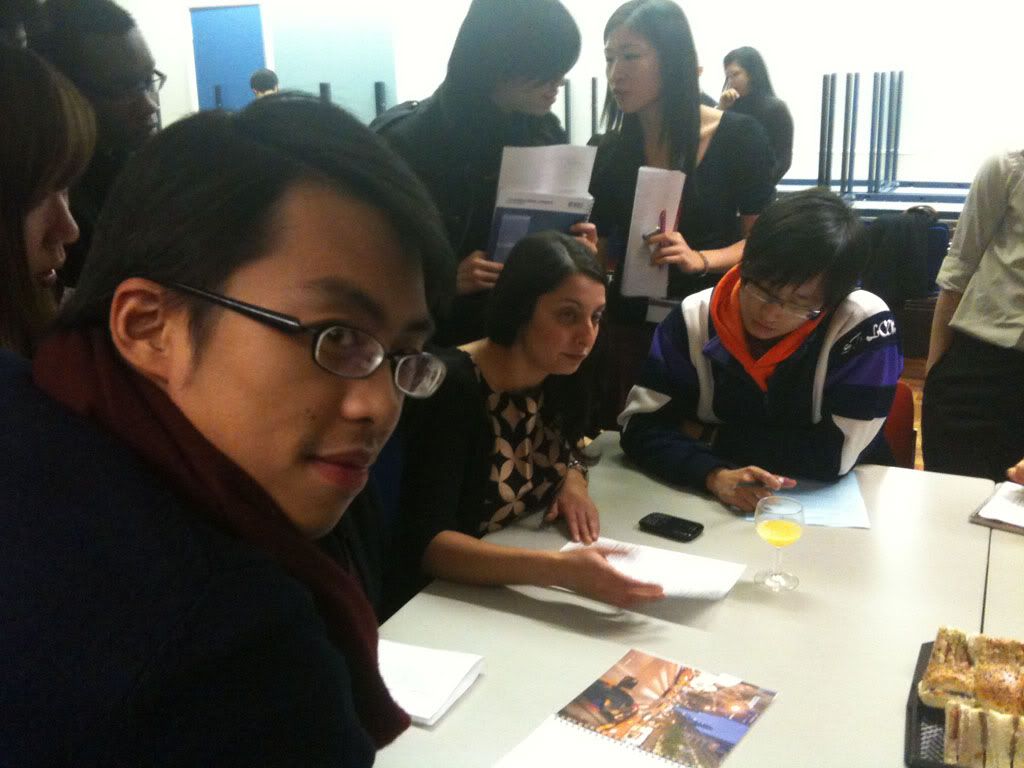 Rarely seen, Jacky is the Treasurer for Chem Eng Soc and is listening
NOT PAYING ATTENTION
to the useful hints and tips right from the person who will be reading them later!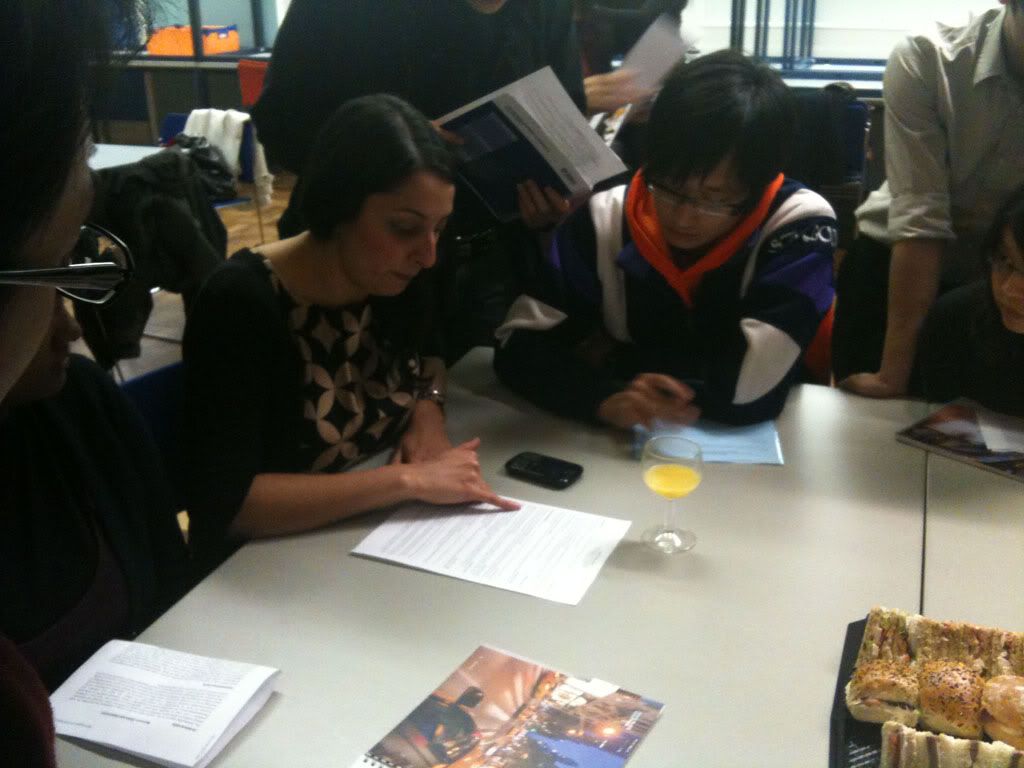 Overall, these are what RBS is looking for from graduates:
1) Academic Qualifications (2:1 and above)
2) Team working skills
3) Initiative aka know everything about the company
4) Commitment and Drive
5) Entrepreneurial Skills
6) Communication skills
7) Adaptability
8) Cook well under pressure
9) Decision making ability
10) Analytical Skills
11) Problem Solving Skills
Evidence should be provided to support your claims in your CV! Note: These prerequisites are in the above order.
The rewards? Starting salary of GBP 55,000 per year or roughly RM250,000 per year.