Warning! This post may get your hair standing on ends so user guidance is adviced!
Please vote 5 stars for my blog as well!
At first, I did not think that Selangor would be a romantic place. I mean, pffttt, come on, Selangor? No way.... there are many more romantic things to do in Malaysia right? I was taken aback when me and Bb went for My Selangor Story Tour 2010! There were so many things and romantic things to do around the place! Let us take you on a tour of the nicer lovey dovey venues and attractions in and around the quite state of Selangor!
This is OUR Selangor Story!
Getting There
There are many ways to get into Selangor, one of which is to fly there! Since both of us were in Penang, we took the Firefly service to Subang Airport. If you did not already know, Firefly is a subsidiary of Malaysian Airlines, and one of the perks you can elect to have is to use the Golden Lounge at Penang International Airport! I do recommend if whether you are flying MAS or Firefly!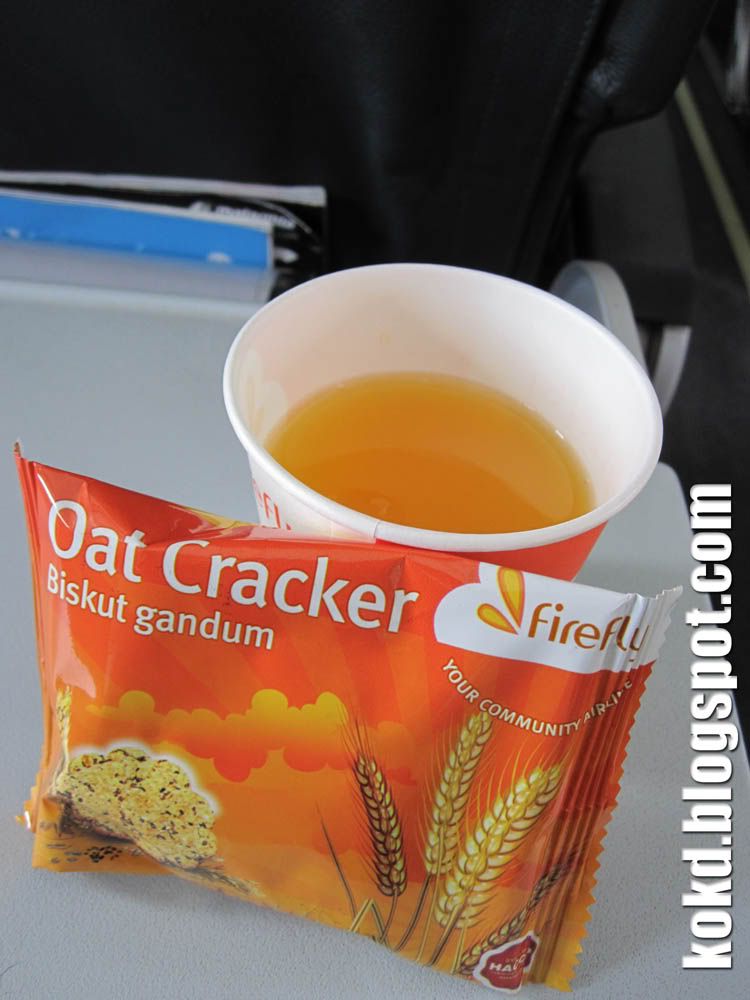 Poor Bb who was on the flight was feeling the nausea. Being a frequent flyer myself, it was no problemo for me and my tummy! Thats what you get for staying on a small island all your life! Luckily there were light refreshments for the faint hearted!
The journey from Penang ( in fact, from every part of Peninsular Malaysia ) takes 55 minutes and in no time we landed at Subang International Airport in Selangor! Do check out
Kapitan Kopitiam
Not only will the place give you the old coffee shop feel, this is where you will find your friendly Firefly crew hanging out! Yesh, aren't they hawt! Ask nicely and they might just take a picture with you!
iCity - City of Digital Lights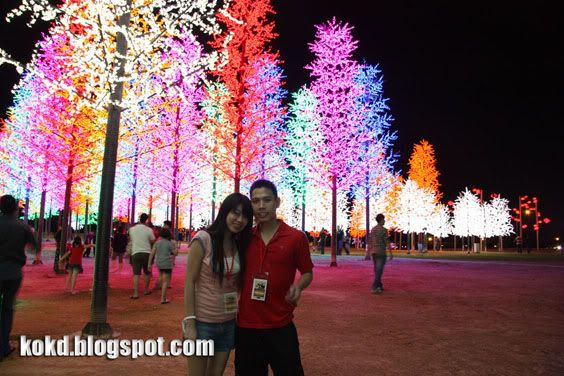 One nice place to head to once you have touched down in Selangor is definitely iCity! By day, this area is akin to Googleplex or Silicon Valley, by night, the place lights up into a sea of light. A forest of glowing tress, this is indeed something that you will find right out of Final Fantasy! Just need the costumes and you are set to go!
Lets face it, lights beneath the stars are romantic. We had to agree with that as we went around taking pictures! The best thing about this place is that it is technically free of charge to enter! Car parks fees are redeemable the last time we were there, that is, RM10 per entry which can be used as a cash voucher at any restaurants. Enjoy steamboat under the stars and moonlit dinners!
Besides the insane broadband speed there, the latest installation is the laser light show with music! Bring your mats along and picnicing there would be great!
Uptown Shah Alam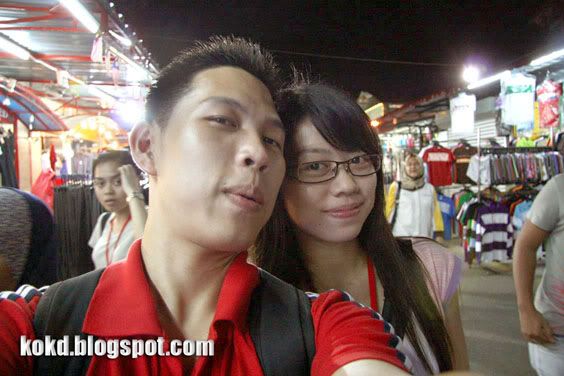 Hehe, who loves shopping? Well, we do! One place to see is Uptown Shah Alam tucked away in a suburb of the State. Its an okay place to spend the night but it has just begun operations. Would make a good tourist spot if it concentrates on making the place more presentable.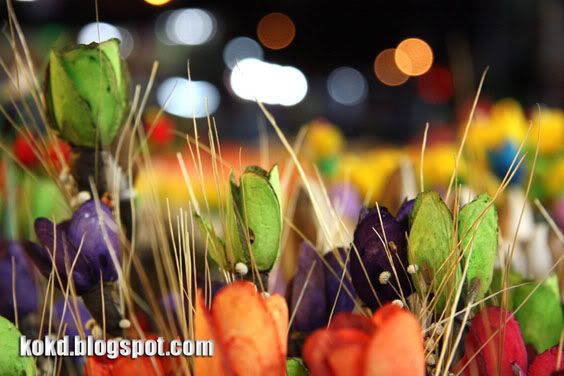 Stay tuned more!