As a first event to welcome the freshers to the Imperial College London Chemical Engineeering Society, a welcome dinner was organised to greet everyone and to wish them: Hope you will survive!
Anyway, this year, the annual welcome dinner was held at the Kensington Close Hotel! Why the name? Here's a hint!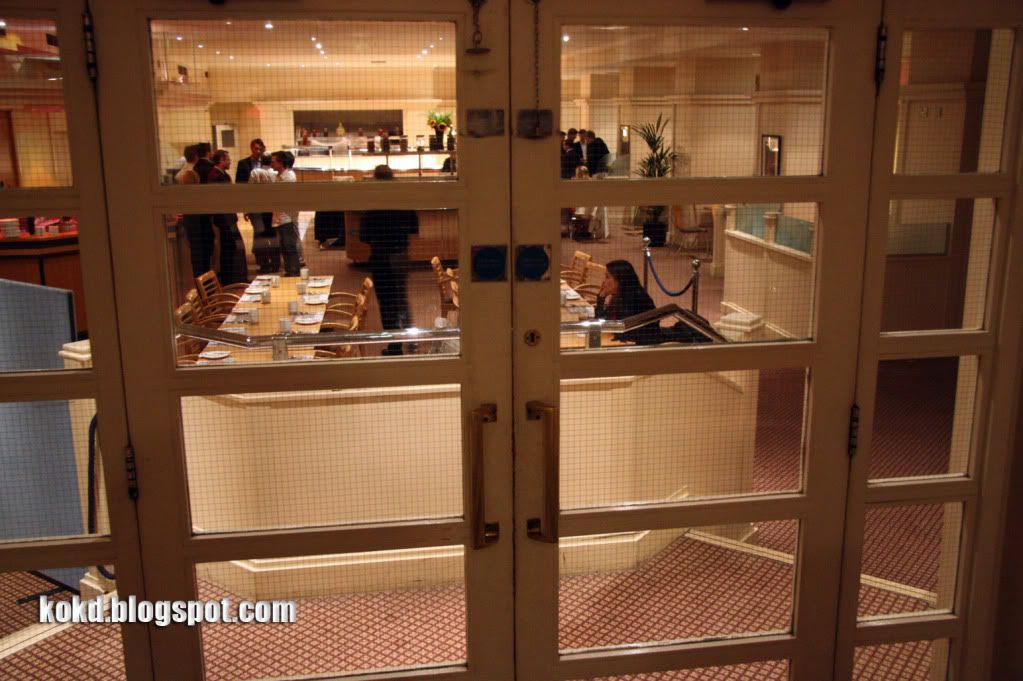 Kidding, no idea why the name but who cares! Behind these doors,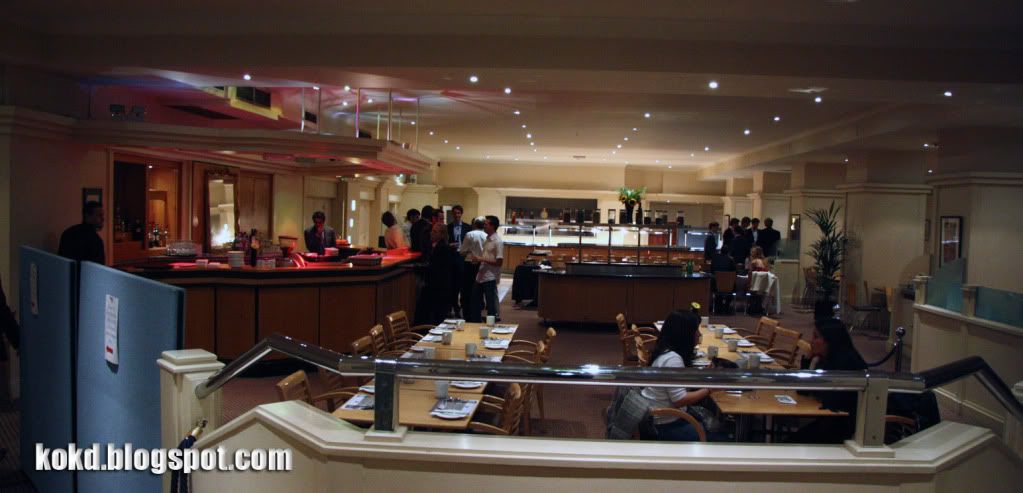 I swear if I had taken this picture 10 minutes earlier there would be at least 100 poeple filling up this room!
As one of the few fourth year students who turned up in the sea of newbies, we had a place with our professors!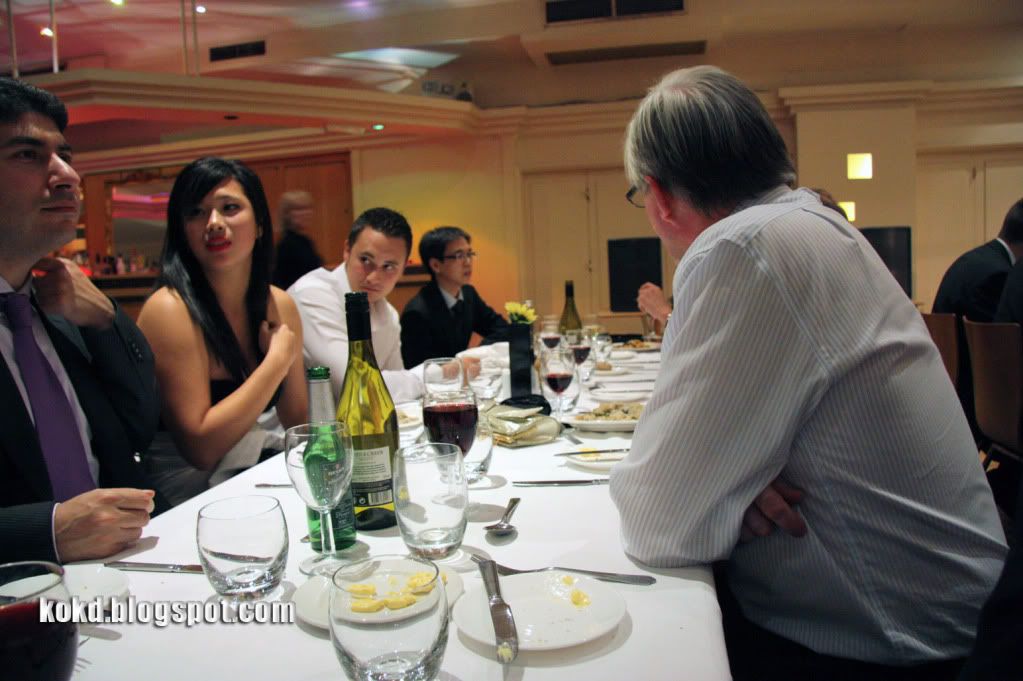 Albeit the feeling of being all powerful and almighty to be a final year student in the ocean of fresher meat, dinner was more important. Apparently, the British were the inventors of late timing as dinner was served just after eight. Being so hungry, I did not think of taking any photos of the appetizer so I had grab one off the net!
Prawn cocktail! With salad! Apparently, there were a few people allergic to prawns! They get rashes if they consume the seafood! Their loss!
For the main course, we were served cous-cous ala chicken breast!
The main highlight of the dinner was no doubt the human juke box! Featuring more than 1000 songs, this 5th year medic and his guitar rocked the dining room with oldies and the greatest hits - non stop! Wow!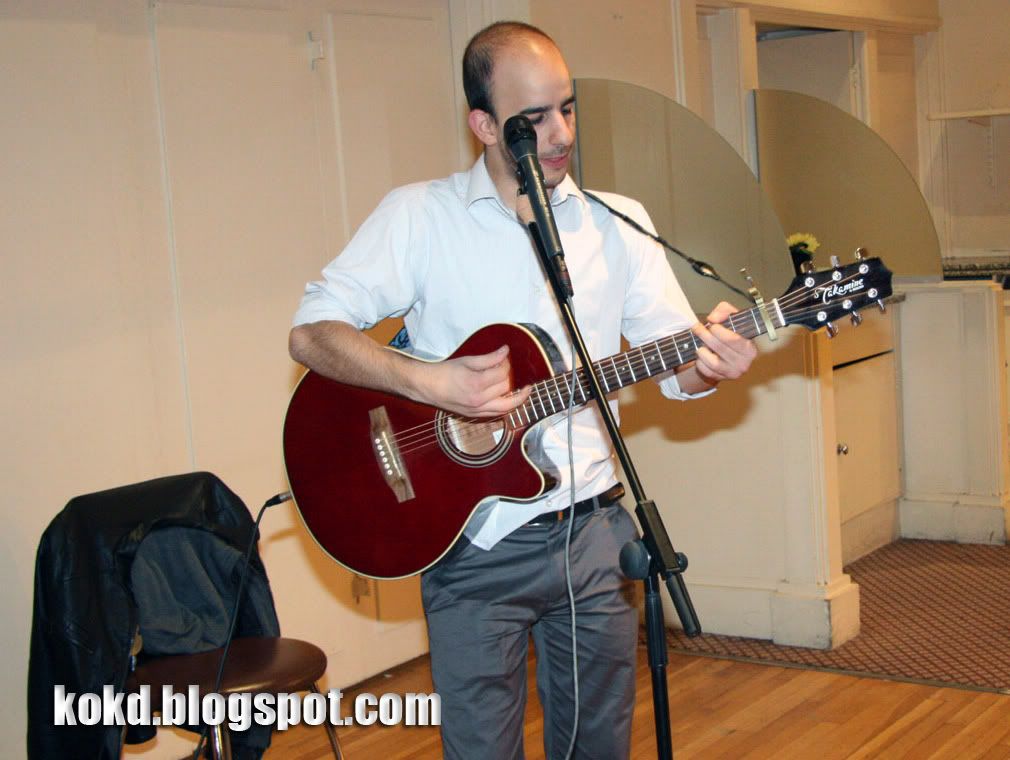 Finally, we had dessert!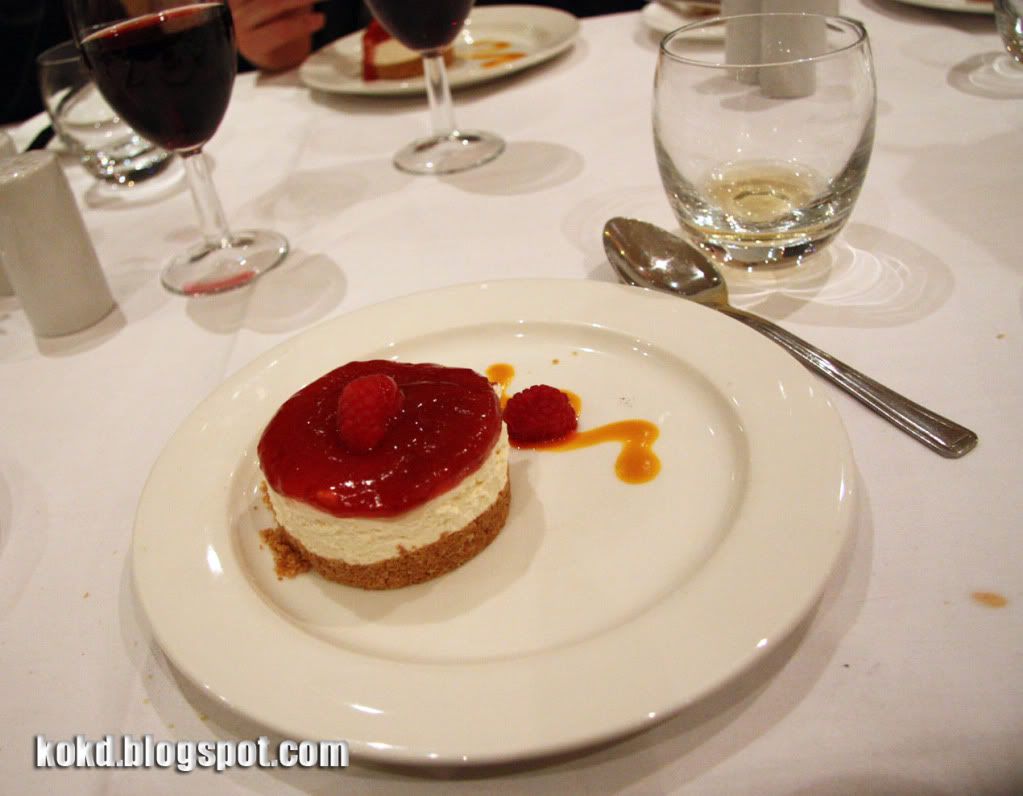 Strawberry vanilla apple crumble! Ooo, also, we had loads of wine to go... hence the
previous post
.
Grabbing some drinks from the bar, the few of us mingled around exchanging engineering thoughs. Some people got some flirting done as well!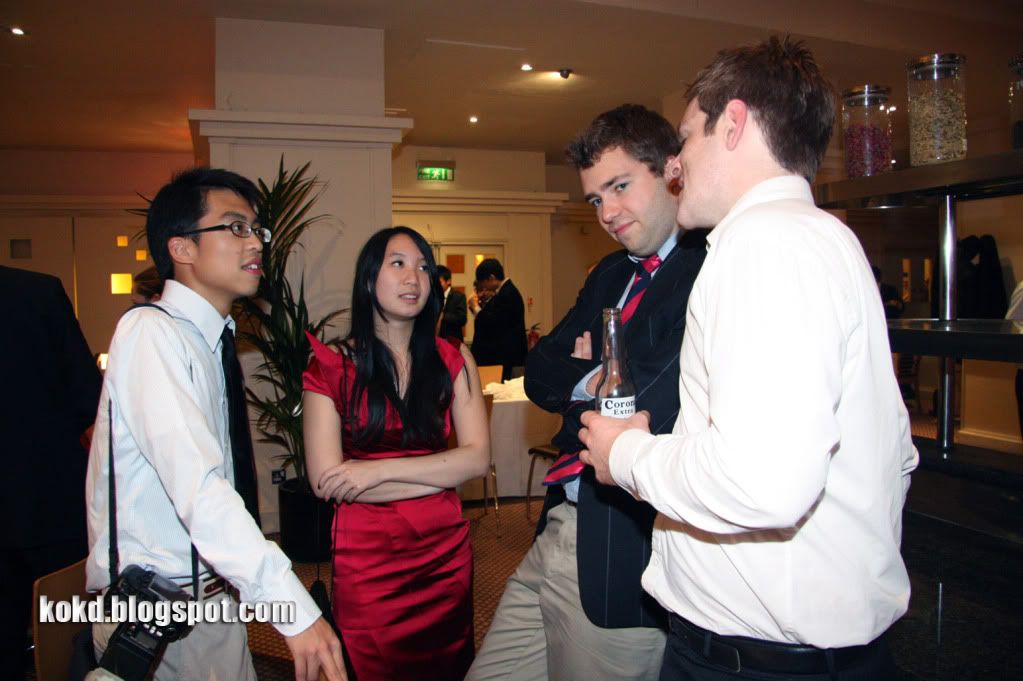 Anyway, it was the last welcome dinner I was going to have with the Chemical Engineering Society.
Just for memories.