Our next destination takes us south back to the heart of Petaling Jaya where me and
Bb
first arrived. Our next destination has some connection with
Royal Selangor
. Yes, Sunway City was nothing more than a tin mine decades ago. In fact, Sunway Lagoon was itself a tin mine.
Next to Sunway University College, lies a reminder of the city's humble beginnings. The main attraction we will visiting today is Sunway Pyramid! Complete with its very own Sphinx, Sunway Pyramid is indeed one of the best places to be in Selangor!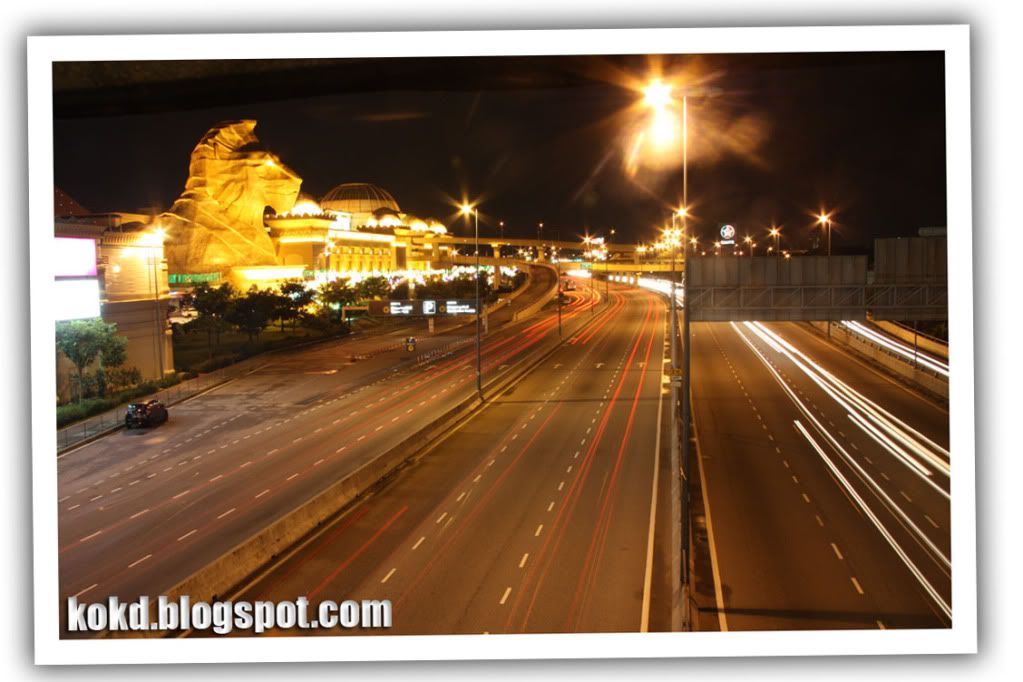 Located in between 4 highways, the New Pantai Expressway, the Federal Highway, the Kesas Highway and the Damansara Puchong Highway (LDP), Sunway has become a very central location in Selangor.
If you did not already know, Sunway Pyramid is a shopping mall dedicated to high end customers. The facilities are in tip top condition. Hehe, me checking out the gents!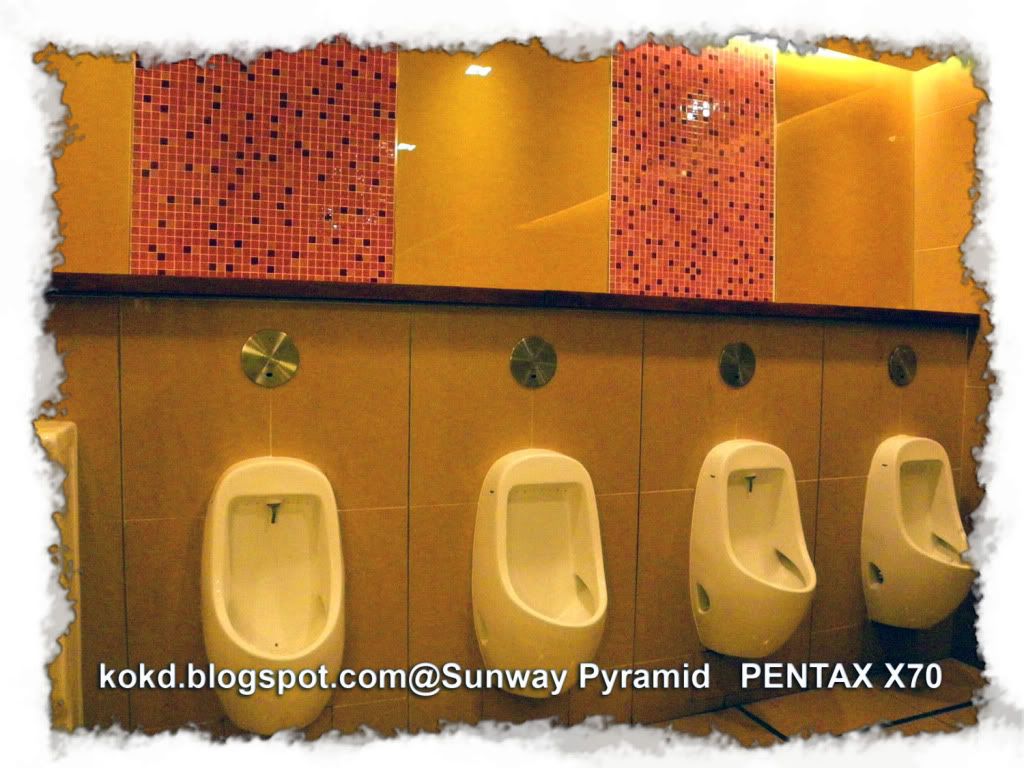 Inside, there are loads of shops and entertainment outlets including an ice skating rink, a bowling alley, karaeoke, bars, clubs, pubs, Sunway Lagoon and a cineplex!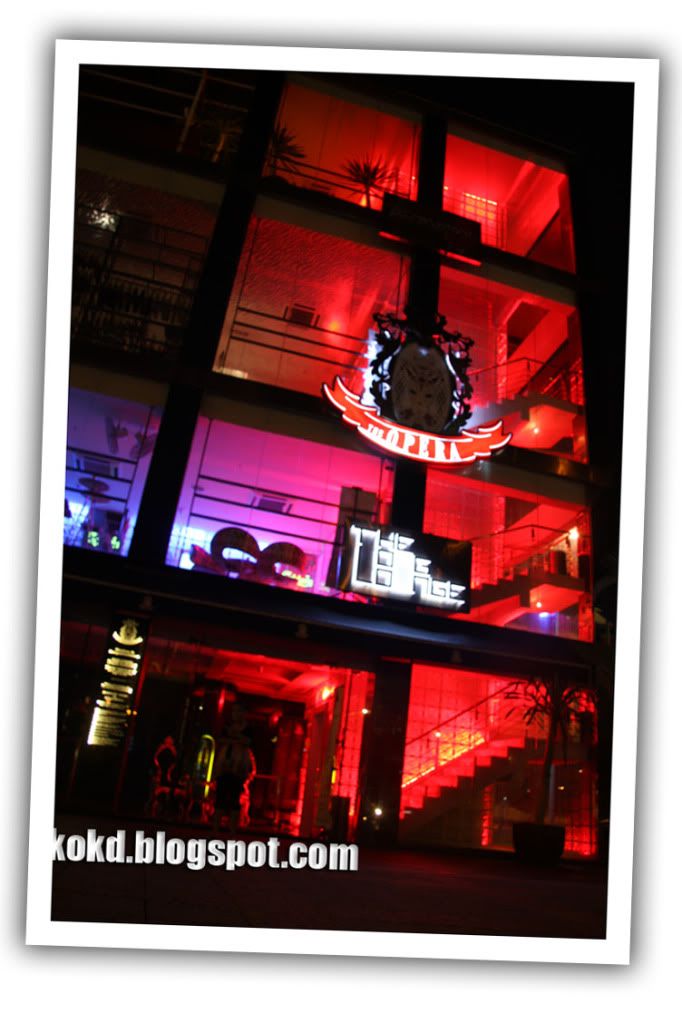 Sunway Pyramid is also host to some interesting areas. Best of all, the WHOLE PYRAMID HAS FREE WIFI! Thats hard to beat! In case you get lost:
Main Atrium - Main entrance where you have the Sphinx and the Pyramid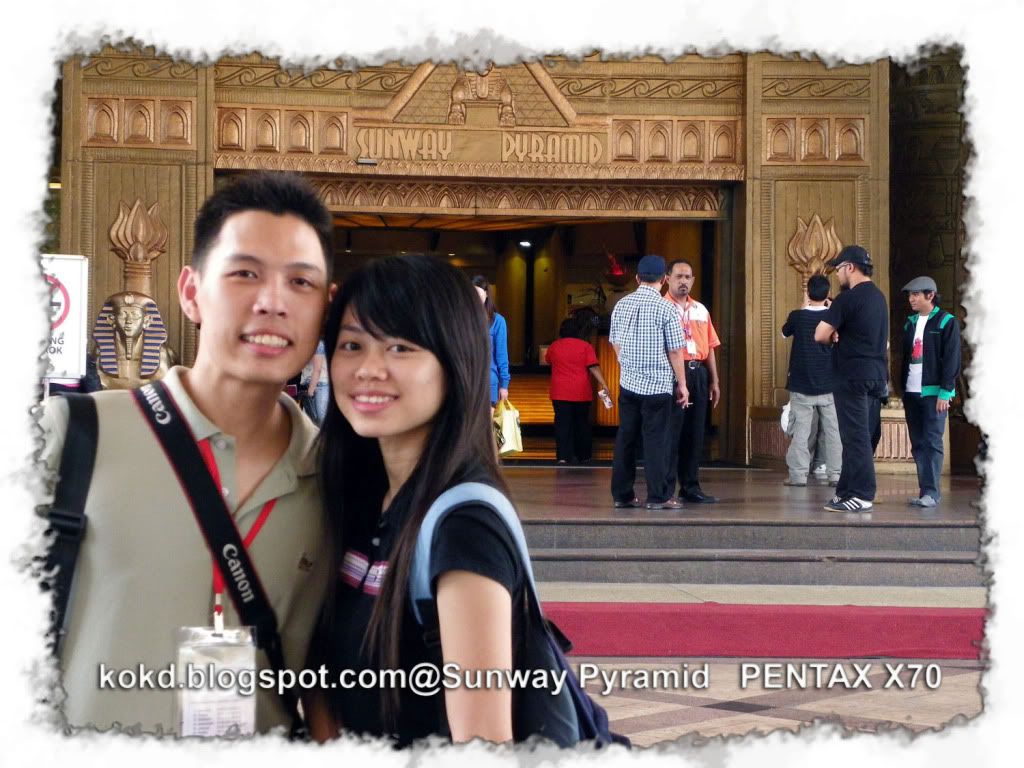 Ice Rink - Connected to Hotels and many restaurants, back entrance to Sunway Lagoon
Digital Center - For computers and gizmos
Asian Avenue - View of Sunway Lagoon, Eastern food and shops
Marakesh - Middle East Themed area - Restaurants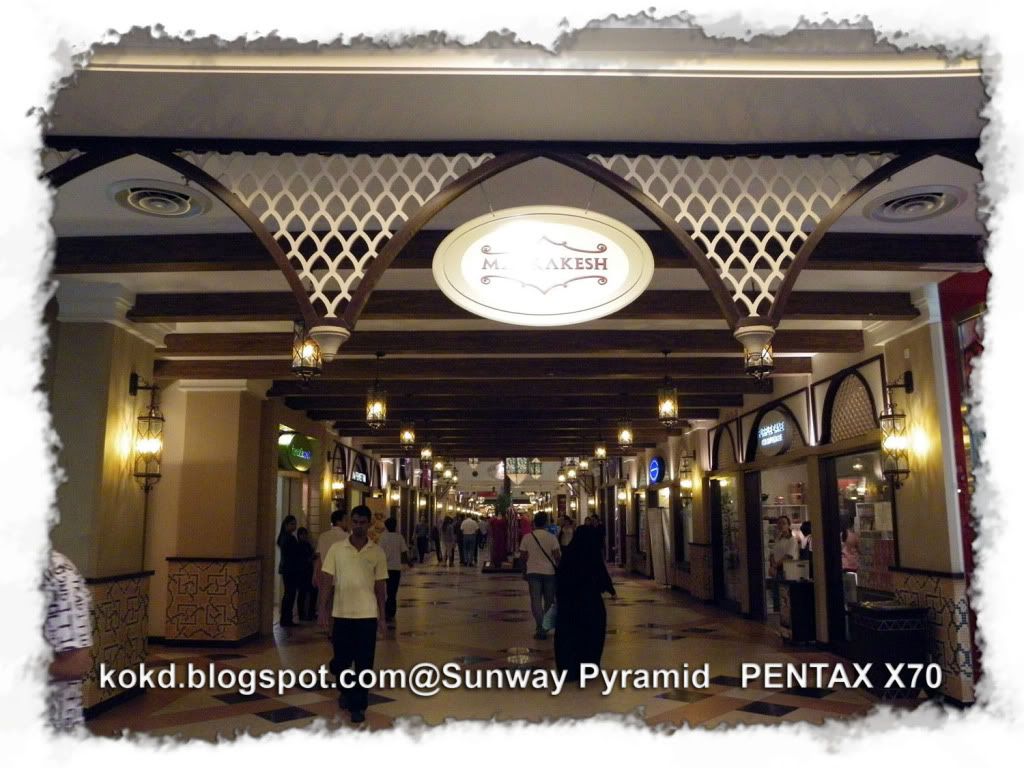 South Entrance - Front entrance to Sunway Lagoon, Interstate Bus
North Entrance - Banks and the Cinema, public bus stop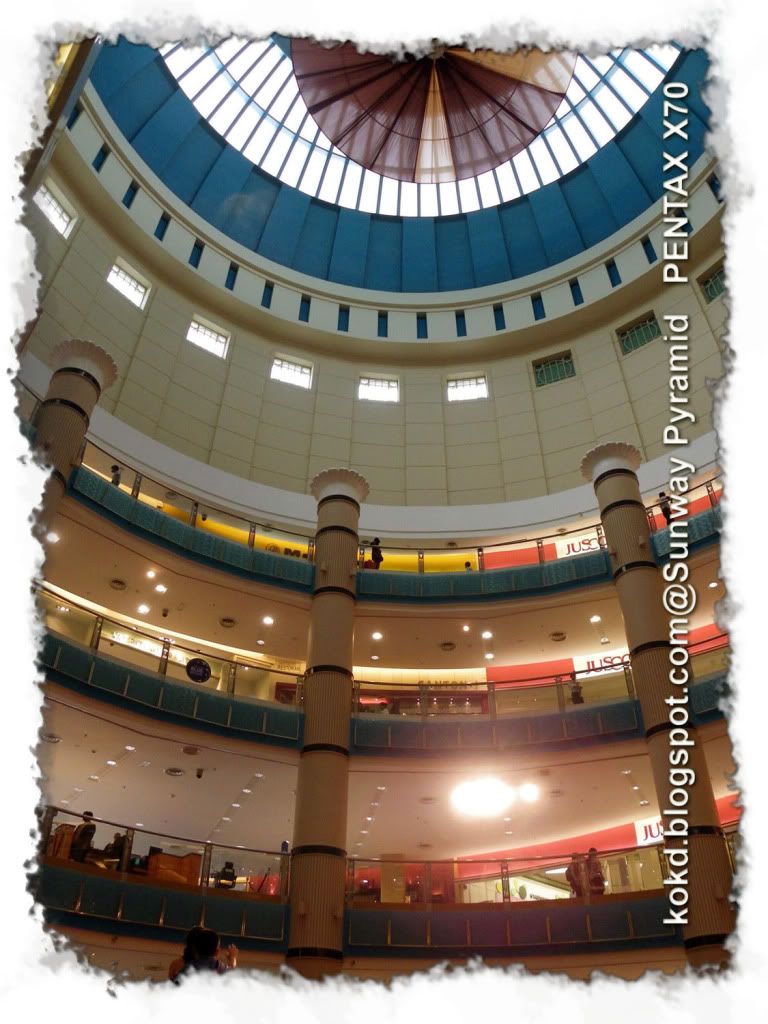 East Entrance - Bowling, more restaurants, Karaeoke, Hotels, fountain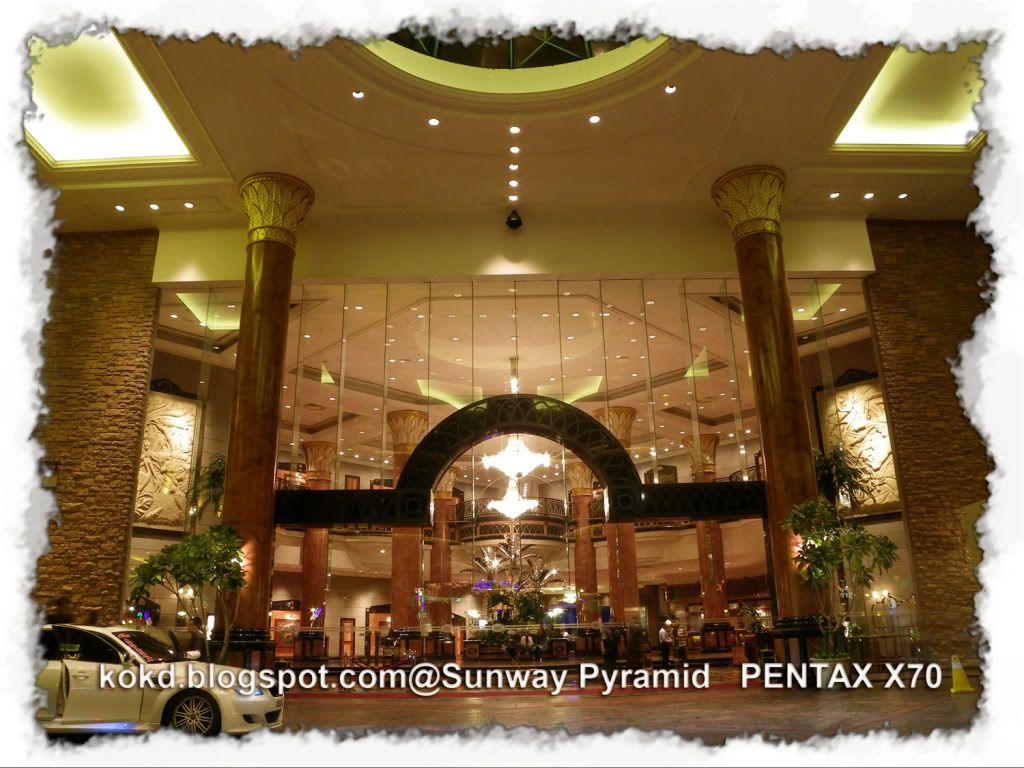 Anyway, if you remember the Genting World Card we got,
Babe
and I decided to redeem our points for Baskin Robins!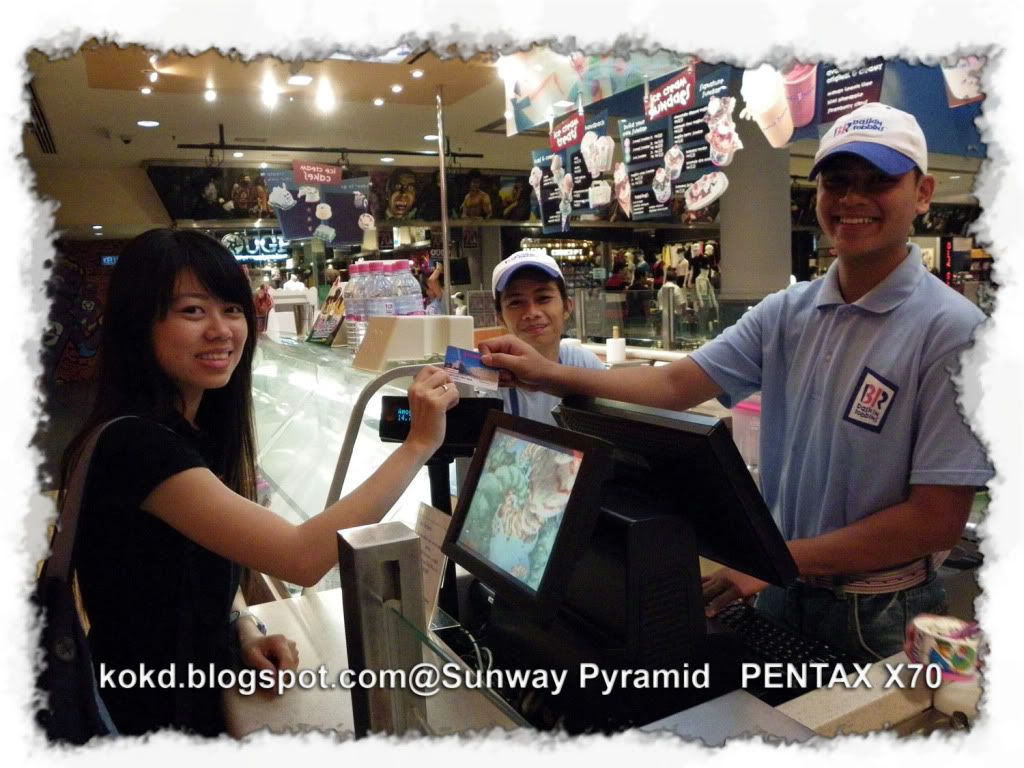 The other place you can redeem free stuff using your Genting Card is Starbucks and BHP Petrol Stations! 100 point = RM1. The view from Baskin Robins was pure artwork! Right up there is the cinema and arcade!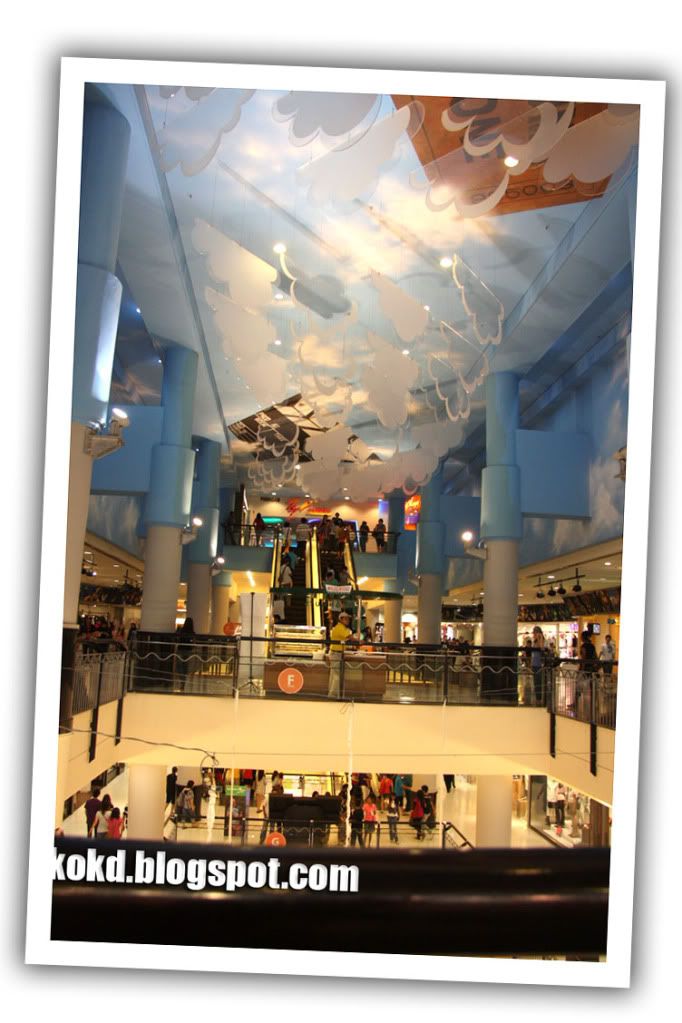 Ice Cream! If you can picture it, there we were, Babe and me in the middle of the crowd, feeding each other ice cream and laughing away as we exchanged stares! As we finished our ice cream, we were greeted by the many events that Sunway Pyramid hosts. The first unlikely character to greet us was the Michellin Man!
Die all you evil petrol pumps! I've got tyre man! Further down the path, there was a hair cutting marathon going on and there were also public make up shows: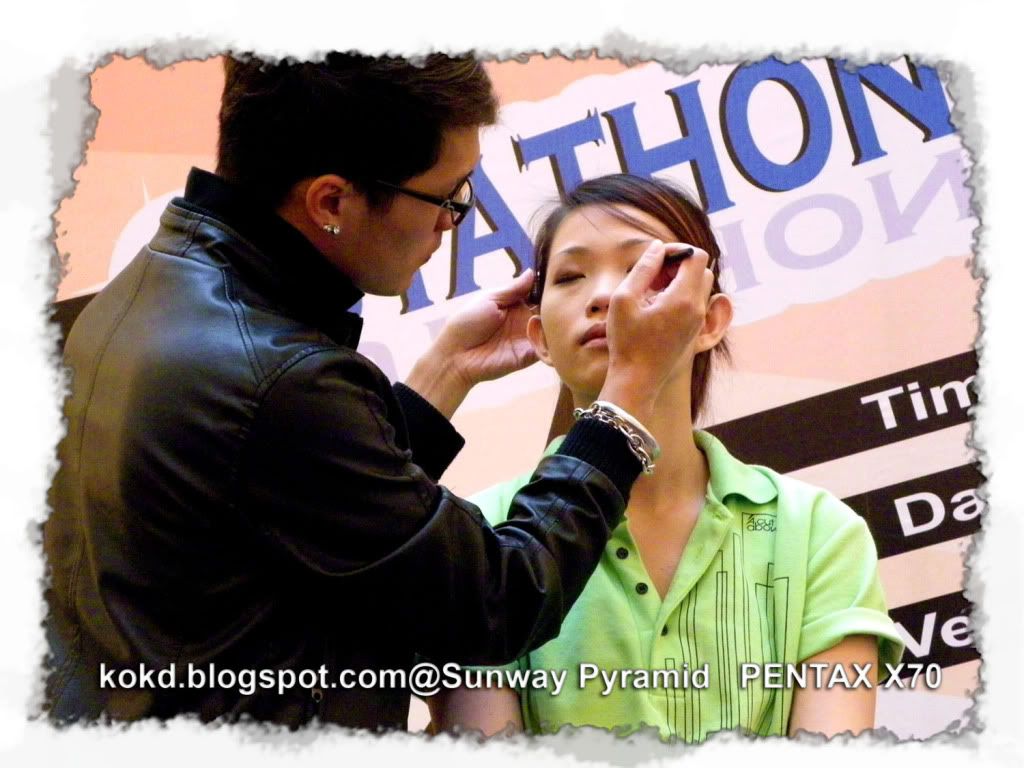 In fact, you will get free make up if you are lucky! Next up, a waxathon where they will wax you over! An so with that thought, we left in seach for more. Making tracks, we caught up with the other bloggers! Like any good bloggers, we could not resist a photo opportunity! Indeed, do not miss the opportunity to take pictures at the entrance of the pyramid!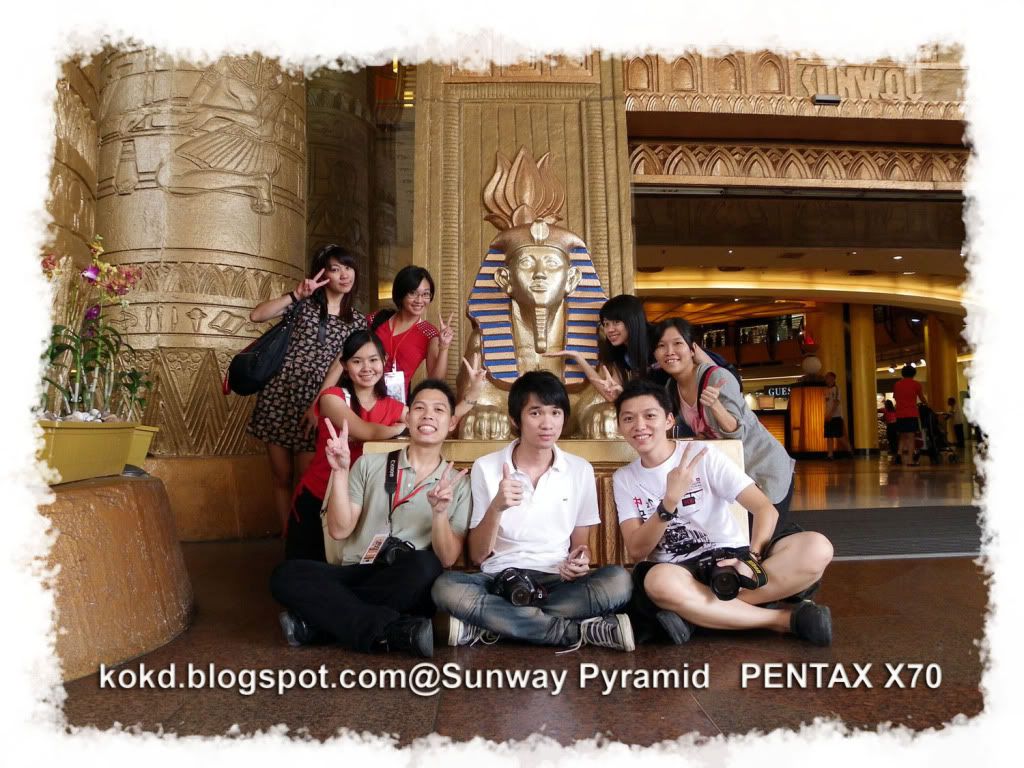 I almost forgot, lunch! Yes, the most important meal of the day, right next to breakfast, dinner, supper, tea and snacks! Okay, Sunway Pyramid is host to many, when I say many I mean more than the fingers and toes on your hands and legs! Lets see, local, westerm, eastern, Indian, Chinese, Indonesian, Japanese, Korean, American, Italian, Spanish you name it! Time to put on the food hunting hat and search for food!