Ever wished you could see further into your pictures? Ever wanted to zoom a little bit more while on a budget? Look no further! The Pentax X70 it the tool for you!
During MSS 2010, I received the Pentax X70 to tryout. Being an amatuer photographer, learning the features was quite simple and I quickly got hold of how to use it. Albeit some teething problems, I mananaged to get help from the friendly Pentax people who answered all my queries.
Alright, here is what the camera looks like! Thank you Pentax!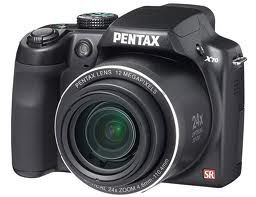 No bigger than a tennis ball, but do not be fooled, this little wonder packs a secret that I will reveal below. Okay, the Pentax X70 is a semi automatic camera and has all the DSLR features you would want. Apperture, Exposure, Shutter, ISO control, flash and zoom. There are also many modes available including fully automatic. Too bad I did not have time to explore all of them. Anyhow, this camera is good for taking outdoor pictures: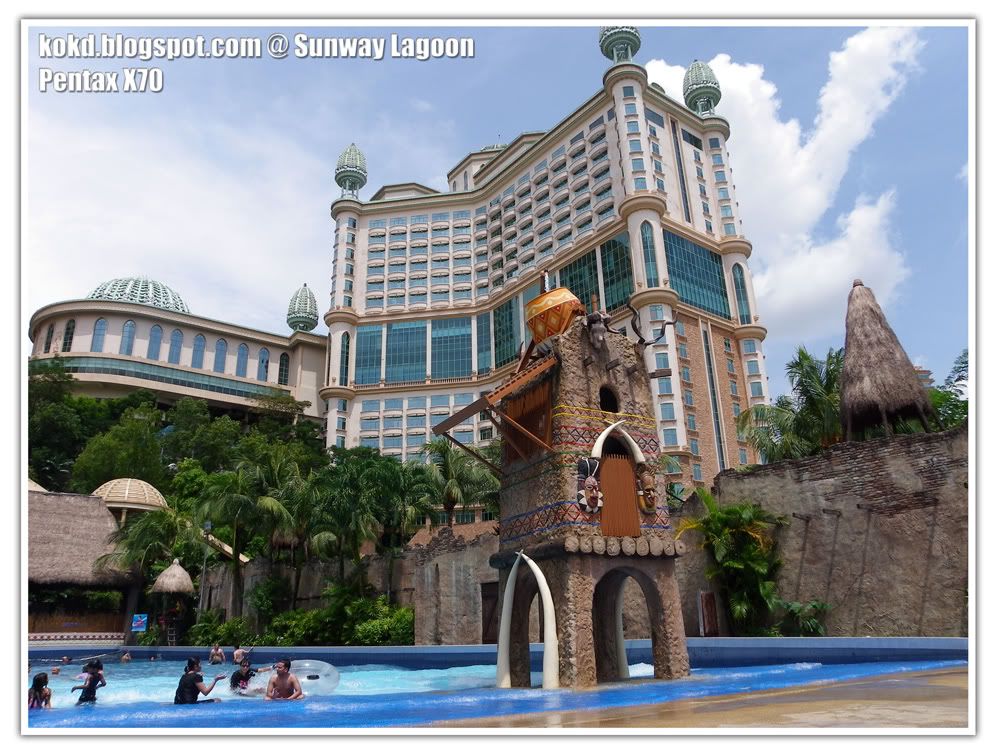 There are some times you wanna party and do a night out! The X70 does well with still pictures at night with good lighting as well.
For most photographers, portraits are one of the most important compositions. Here is one i got of a cute baby with the X70 under indoor lighting, no tripod.
However, indoor shots tend to be a bit noisy even at low ISO settings. This means that you would either need steady hands or tripods for shooting in low lights.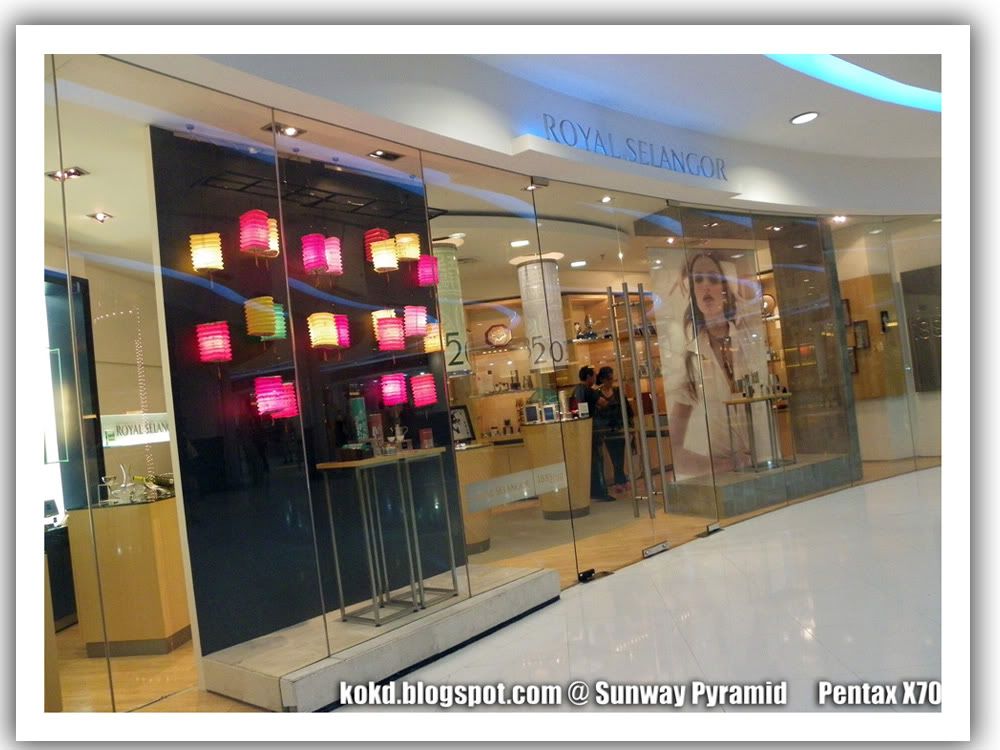 This camera also has macro features which will allow you to shoot at 1cm! Great for those small and tight places and those tiny creatures!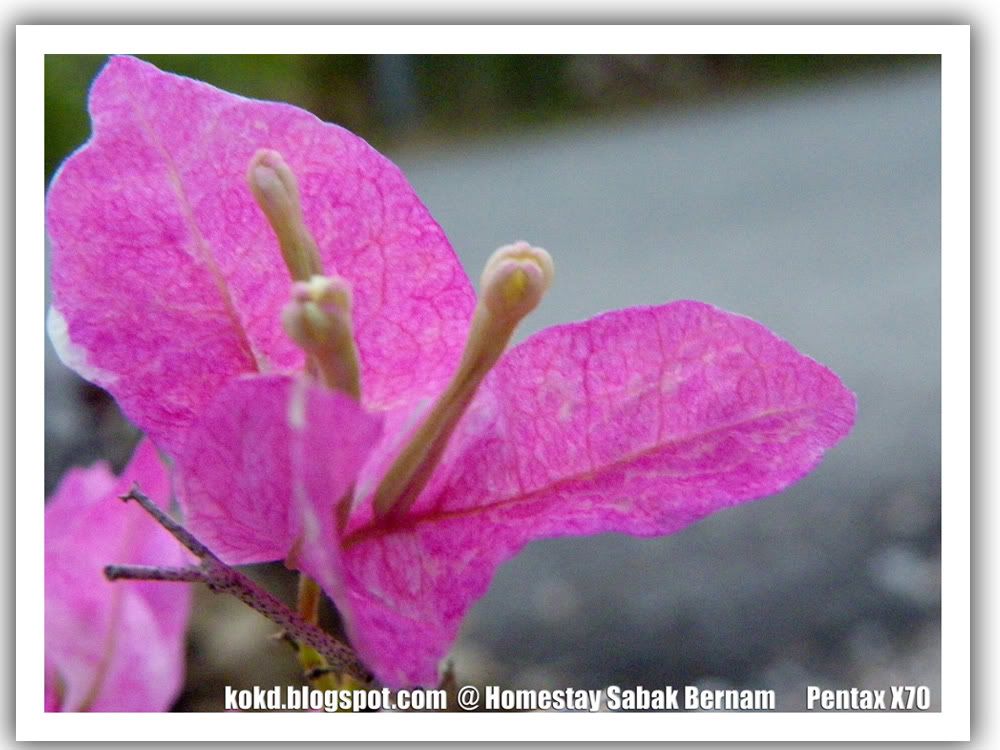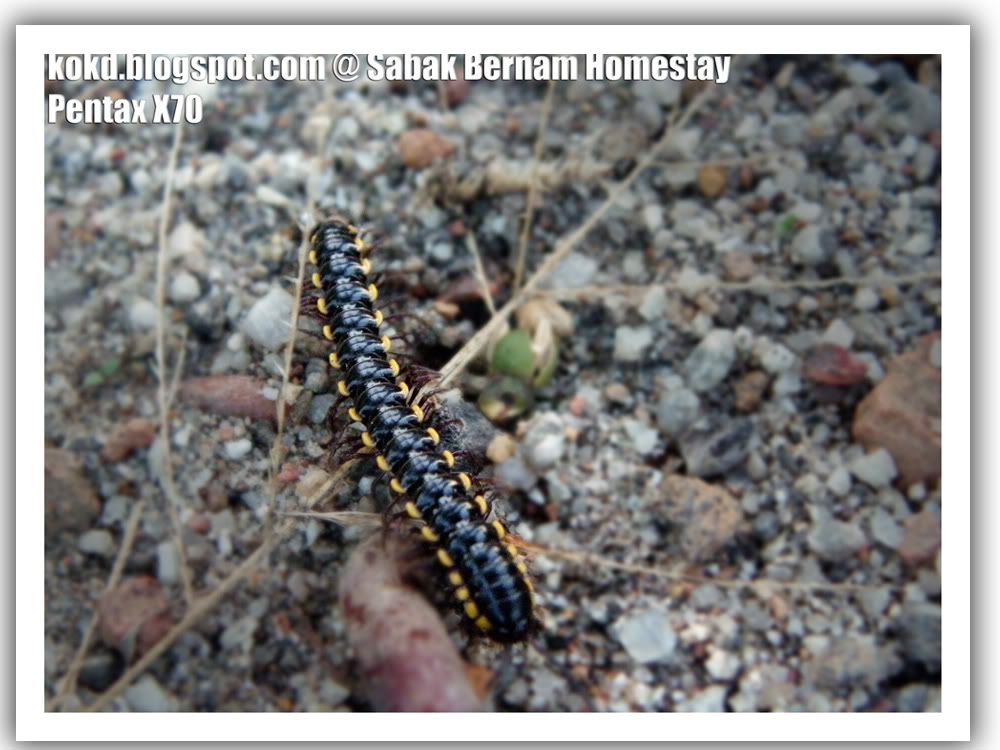 So, shooting at medium range and close range, how about far away?
Now here is the part you have been waiting for. Kokd will not be liable for any ideas you get from here!
At Kanching forest reserve, was looking into the sky and I thought it would be a good idea to try out my X70! How far can you go?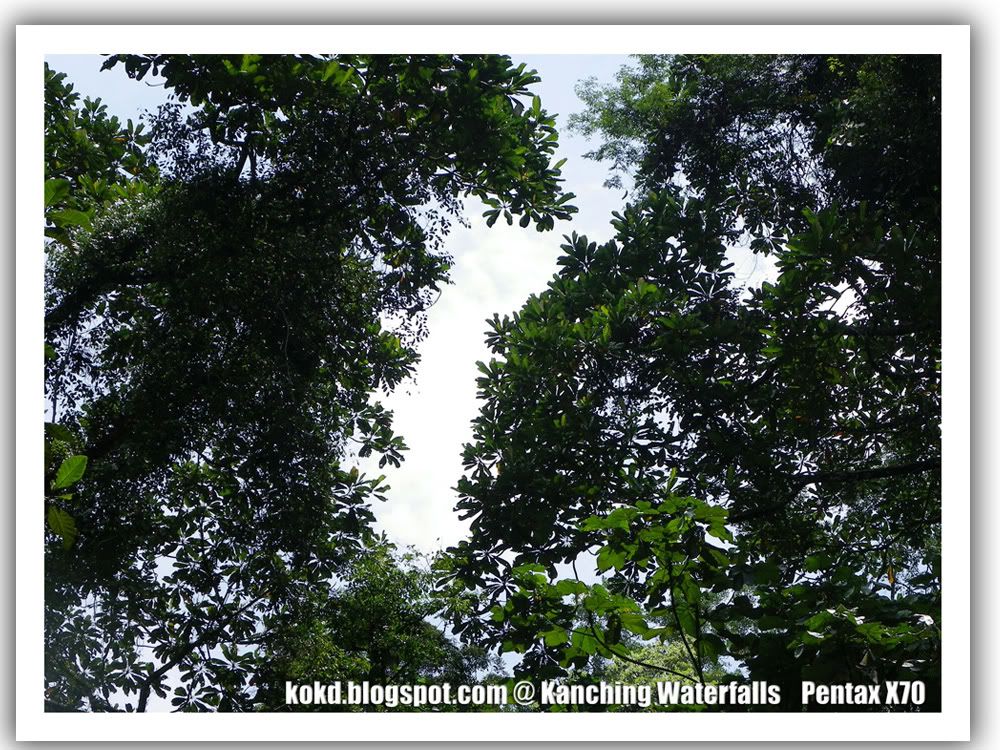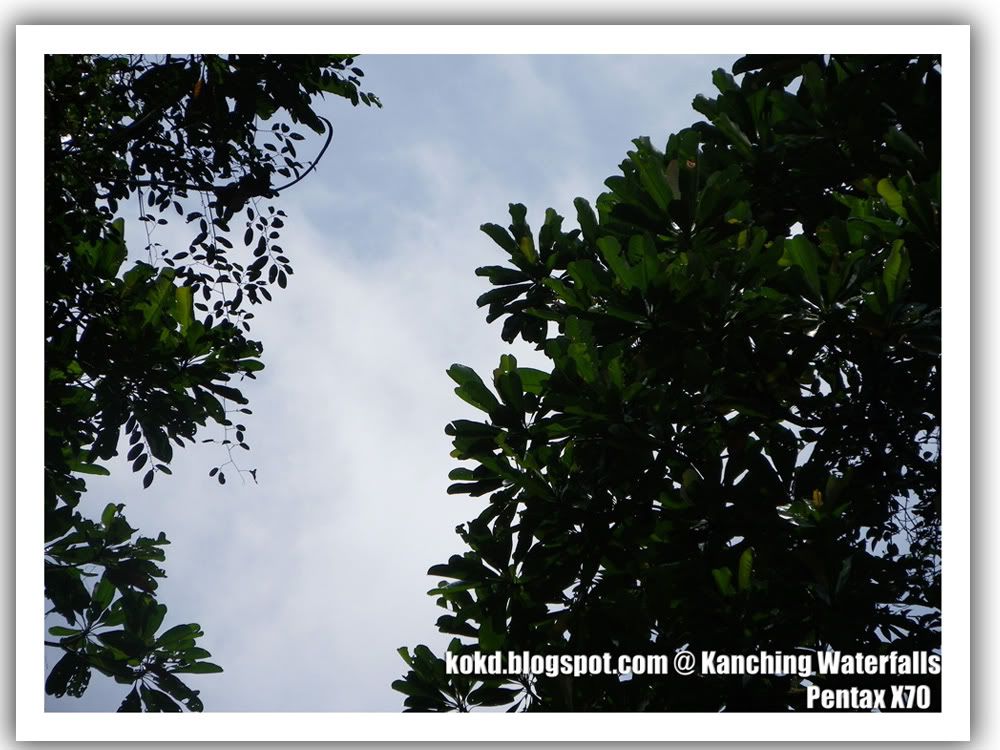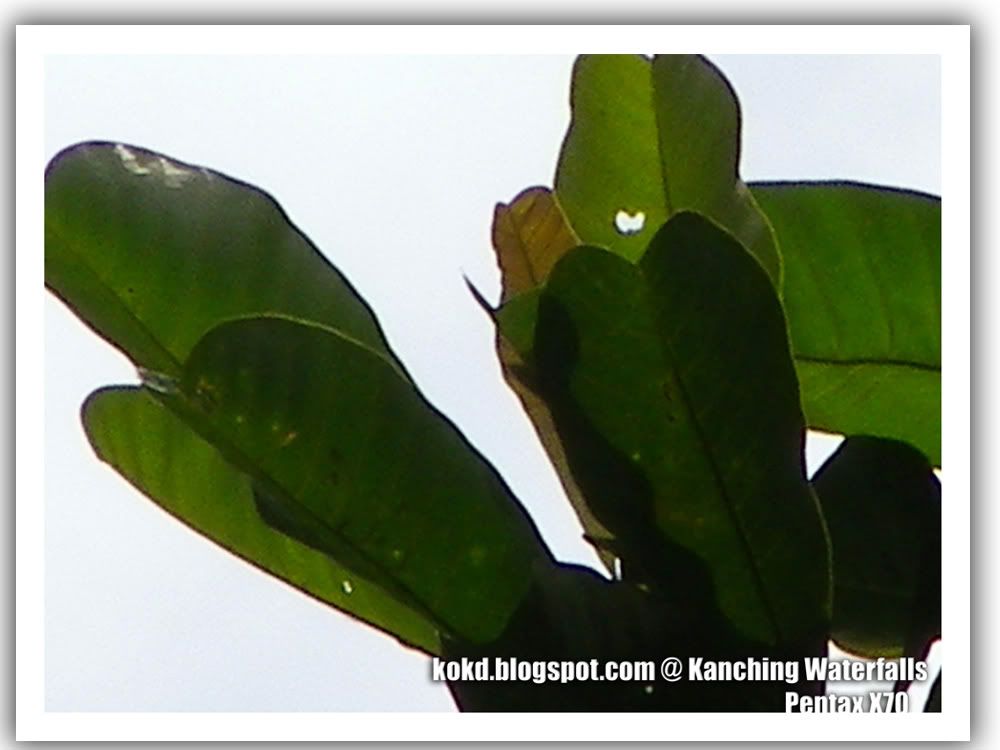 Awesome no??
It was a good morning at First World Hotel and wouldn't it be nice to see if people are awake in thier rooms. To my amazement, here is what the X70 can do!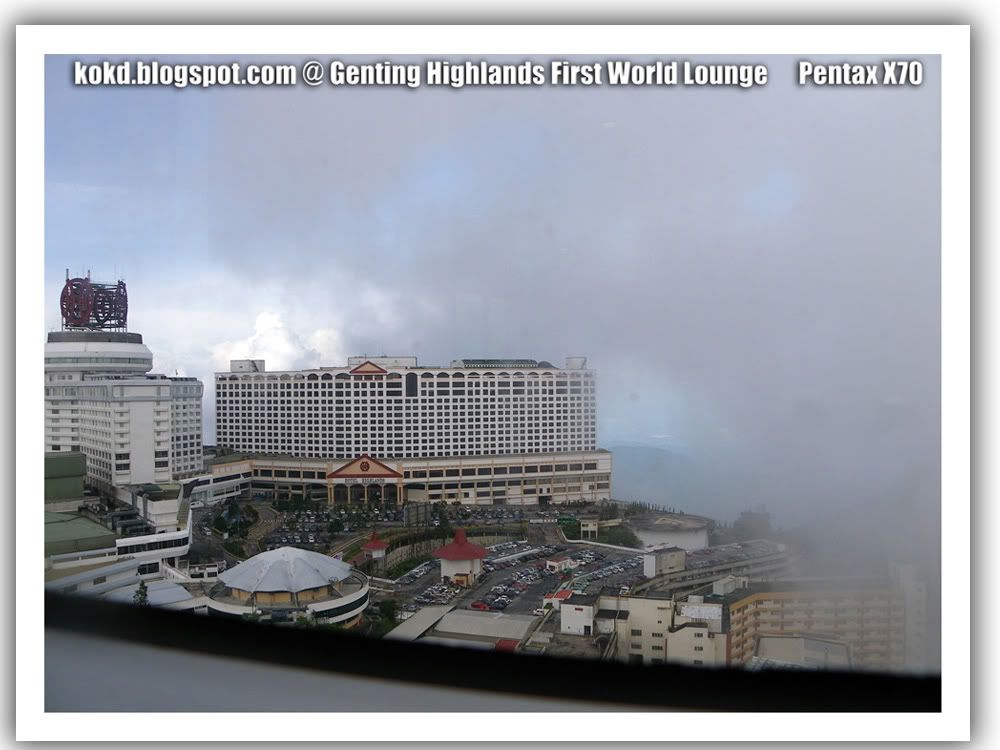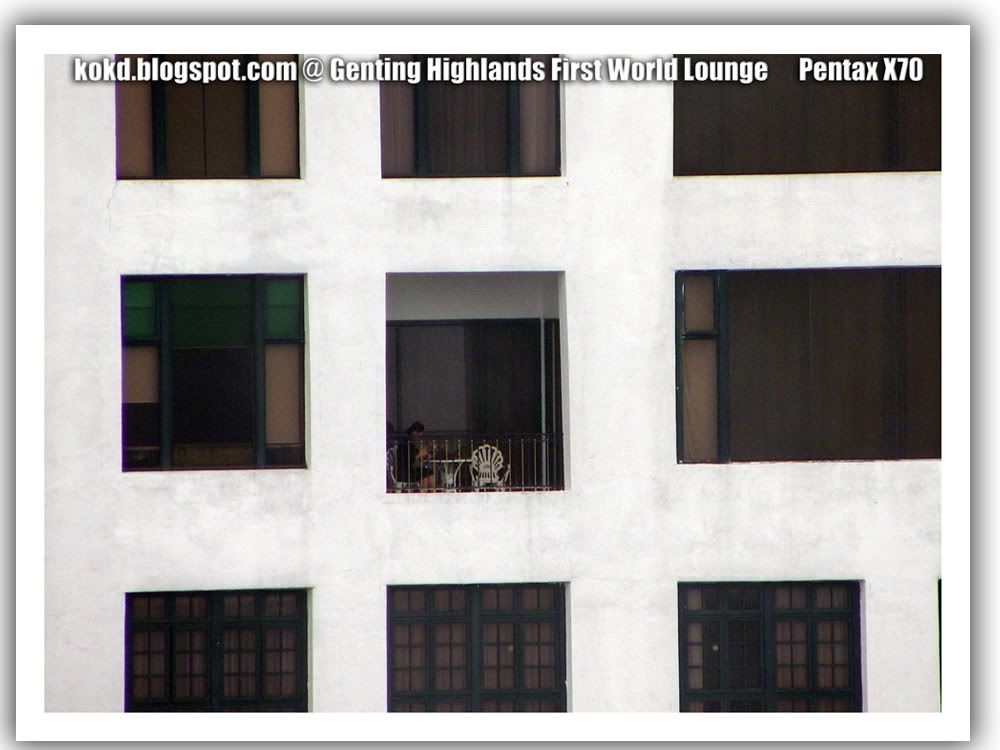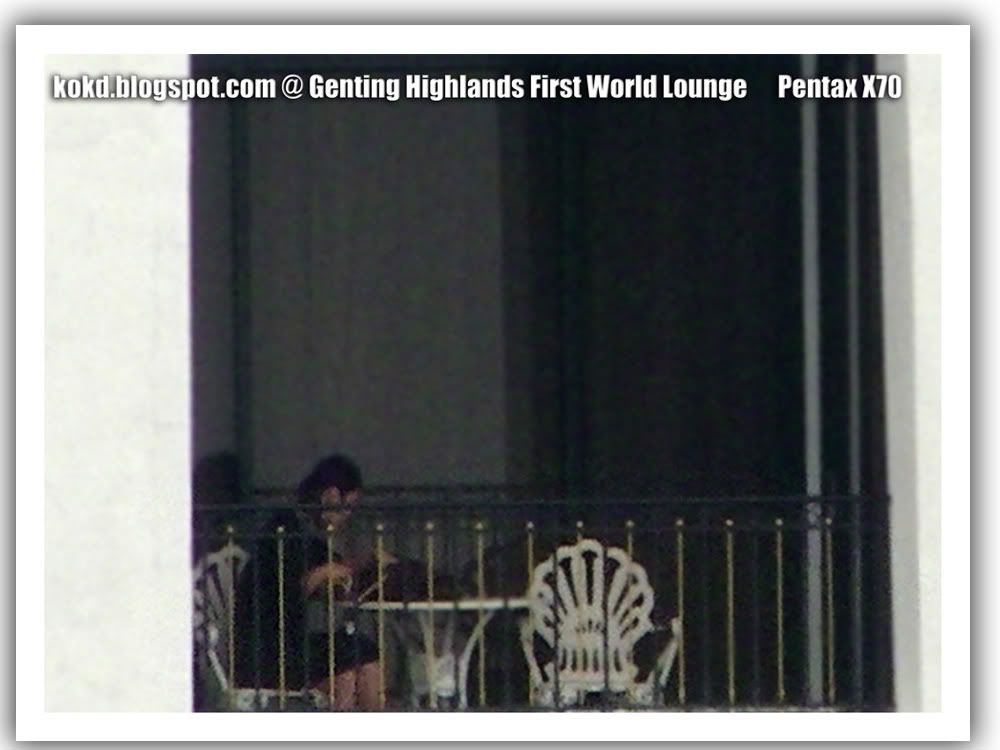 If this is not sick enough, you must be an astronomer.
Also, Tiger Woods would call the X70 his enemy because if you did not know how he got caught playing the wrong holes...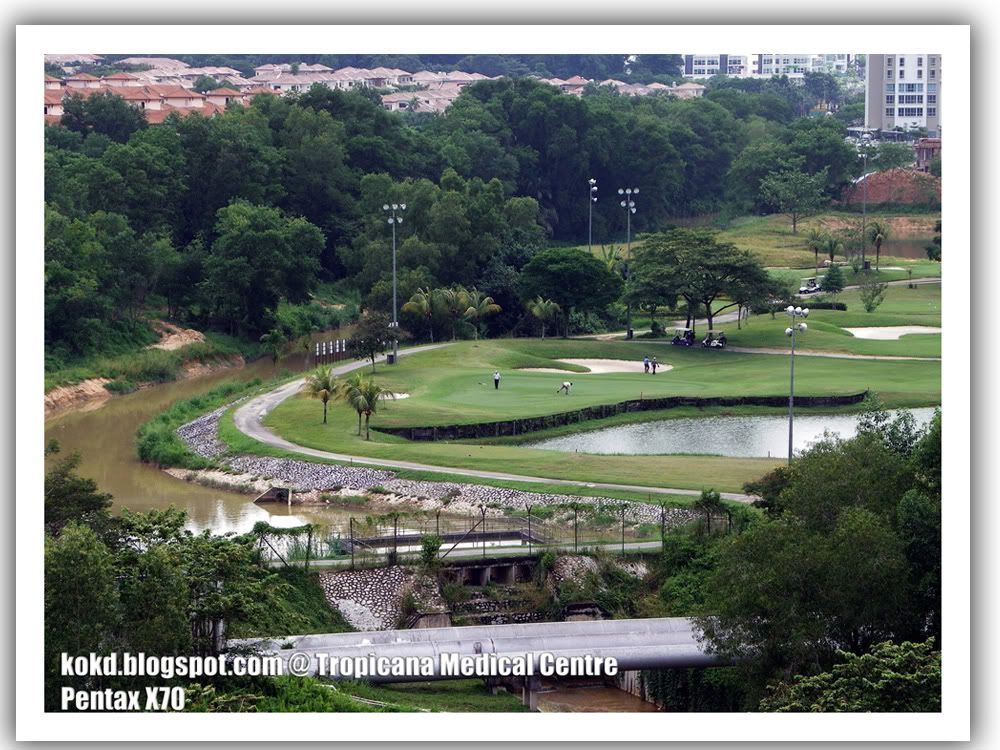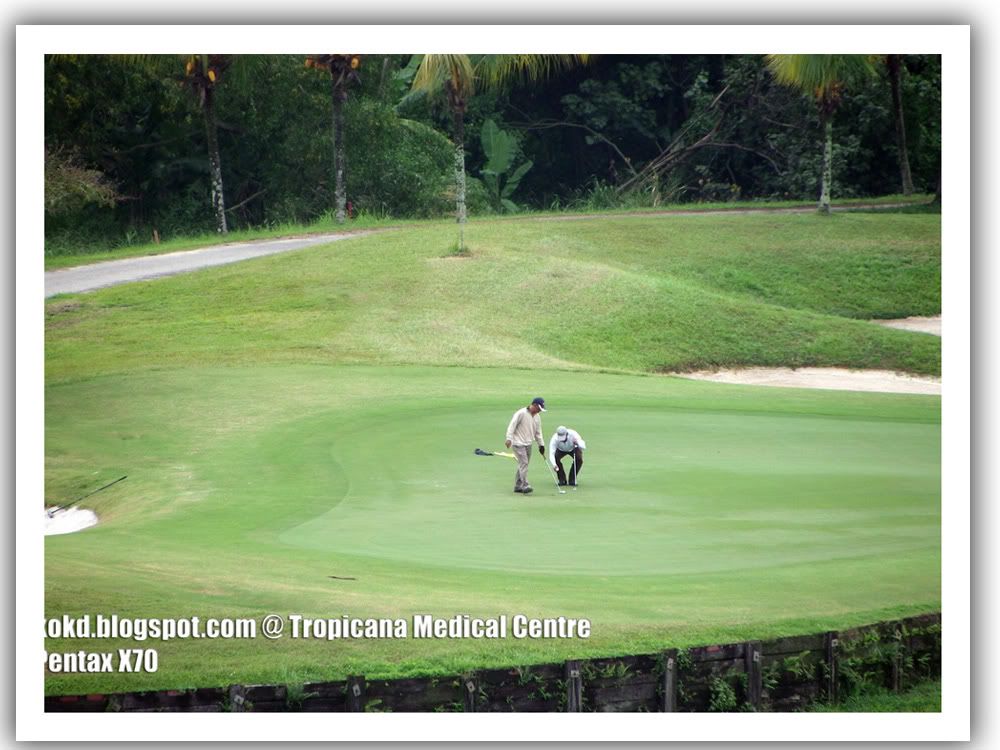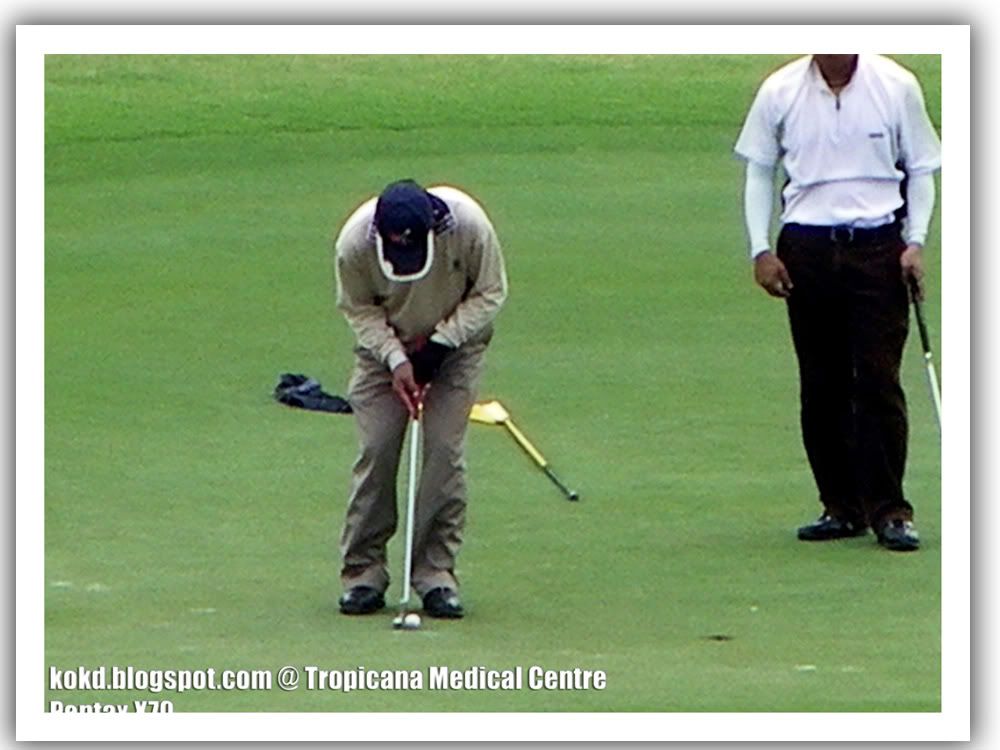 There you go! Caught you!
I digress, but what I am trying to say is that the X70 is not only good for far distance still shots, it is also good for high speed high distance photography like this one I caught of a Firefly in the Shah Alam sunrise.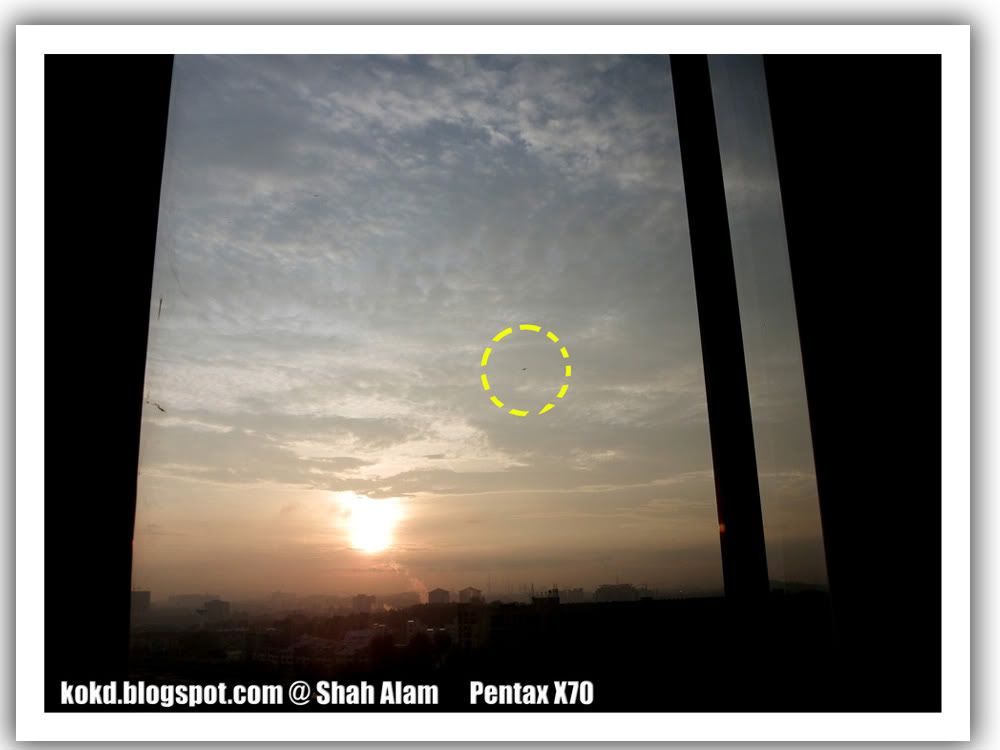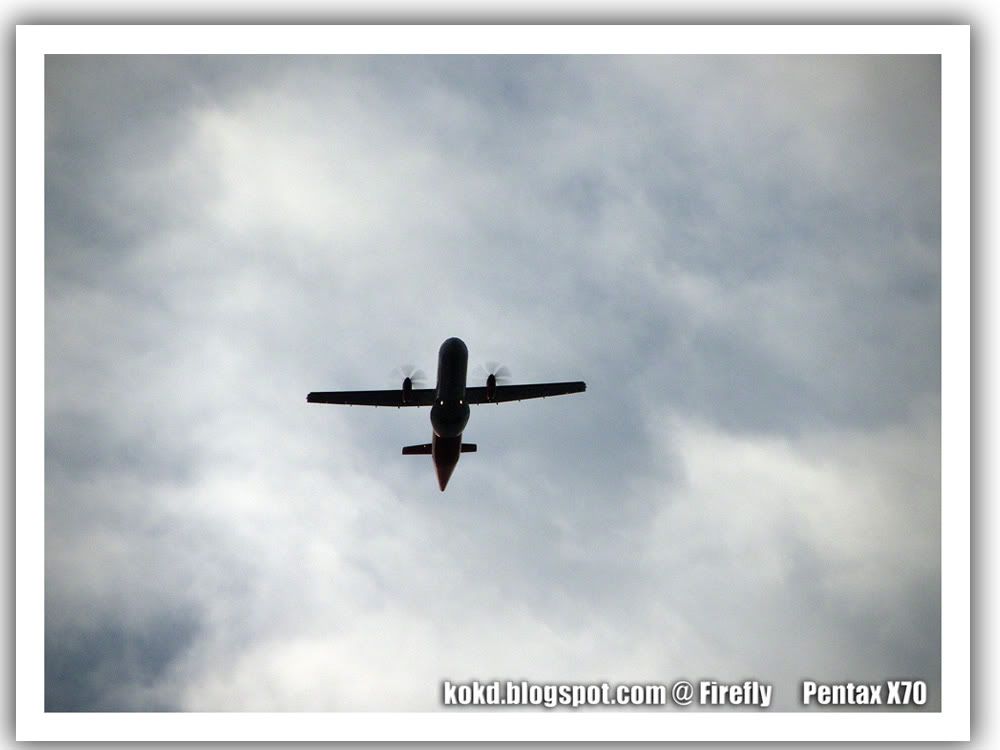 Thats how you catch a firefly without hurting it!
Finally, to see how far the X70 can really go, I decided to put it to the ultimate test, to go where no othere camera of its price range has ever gone before: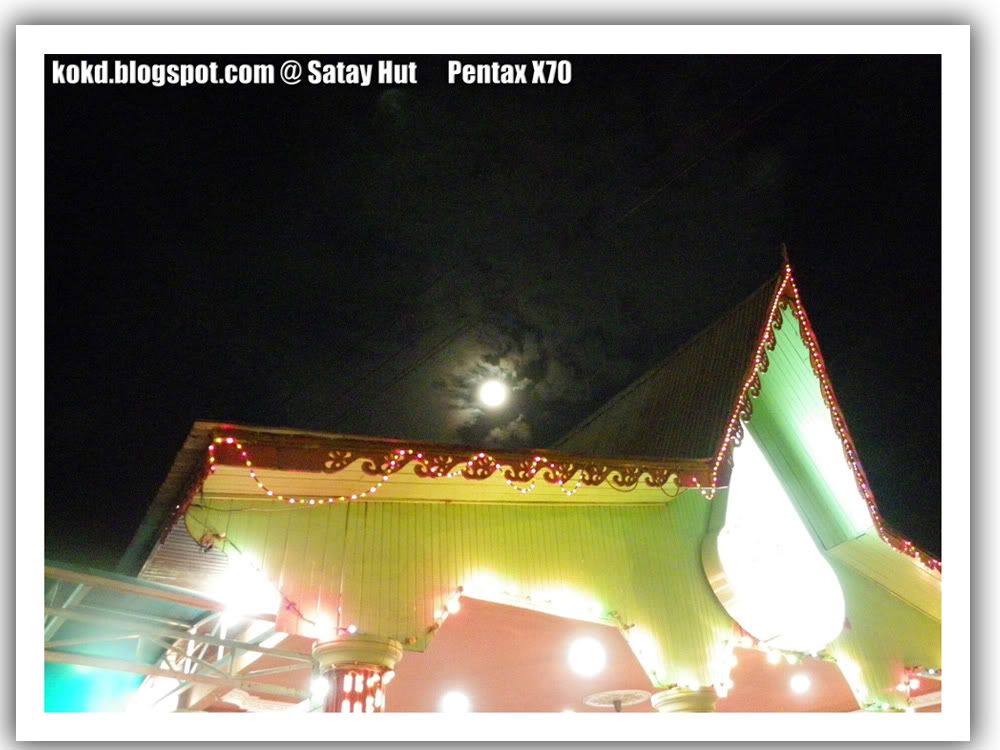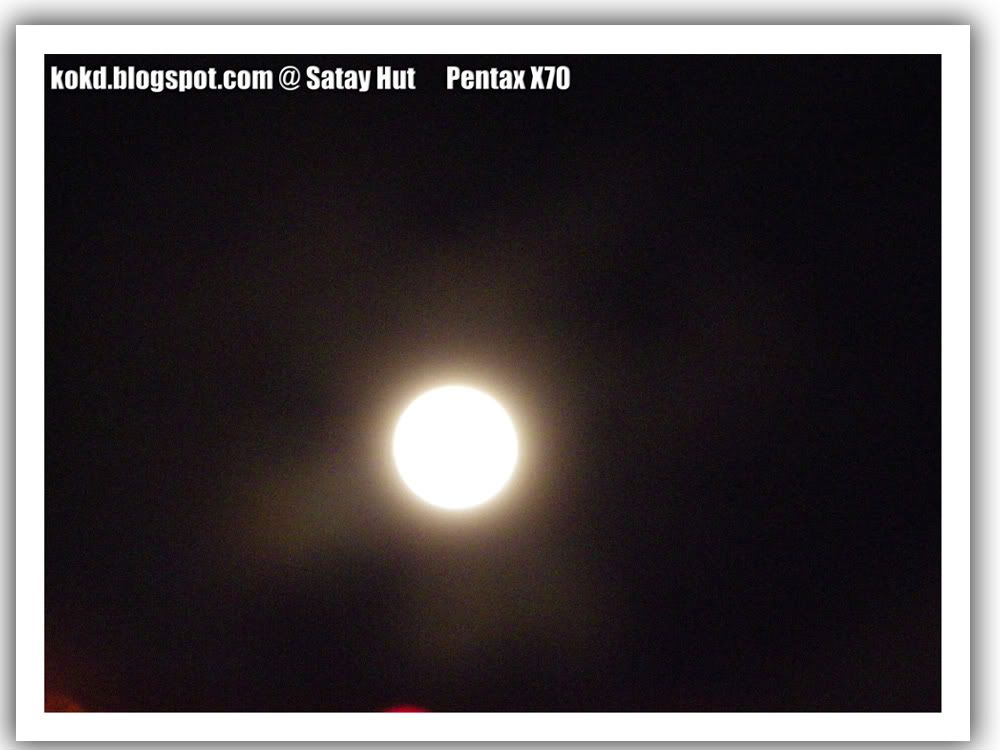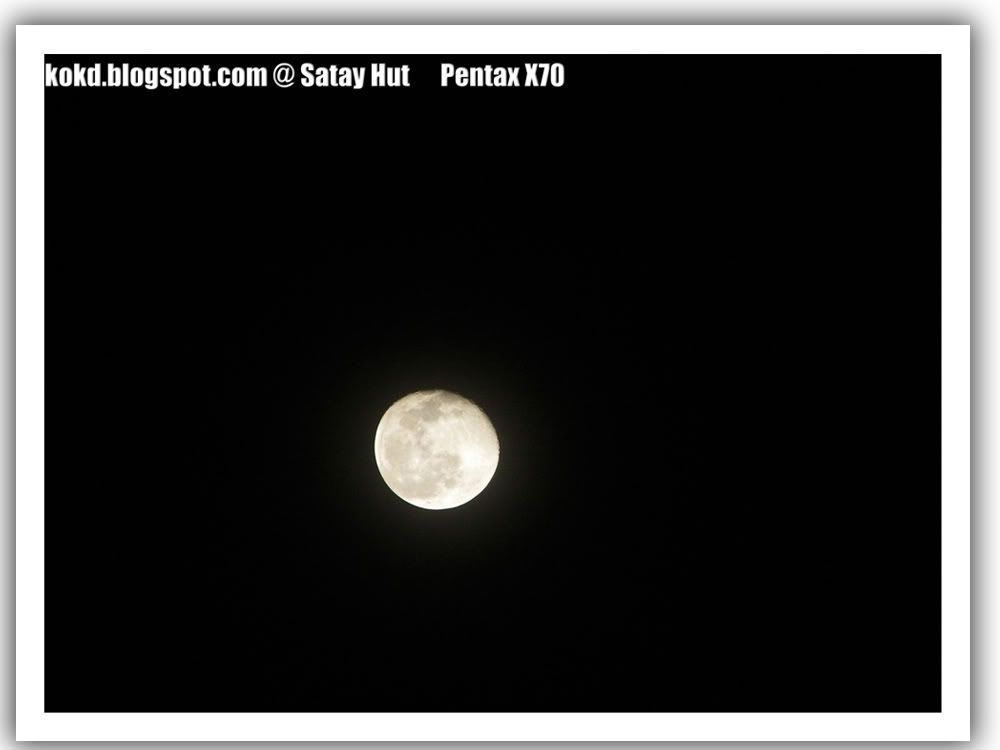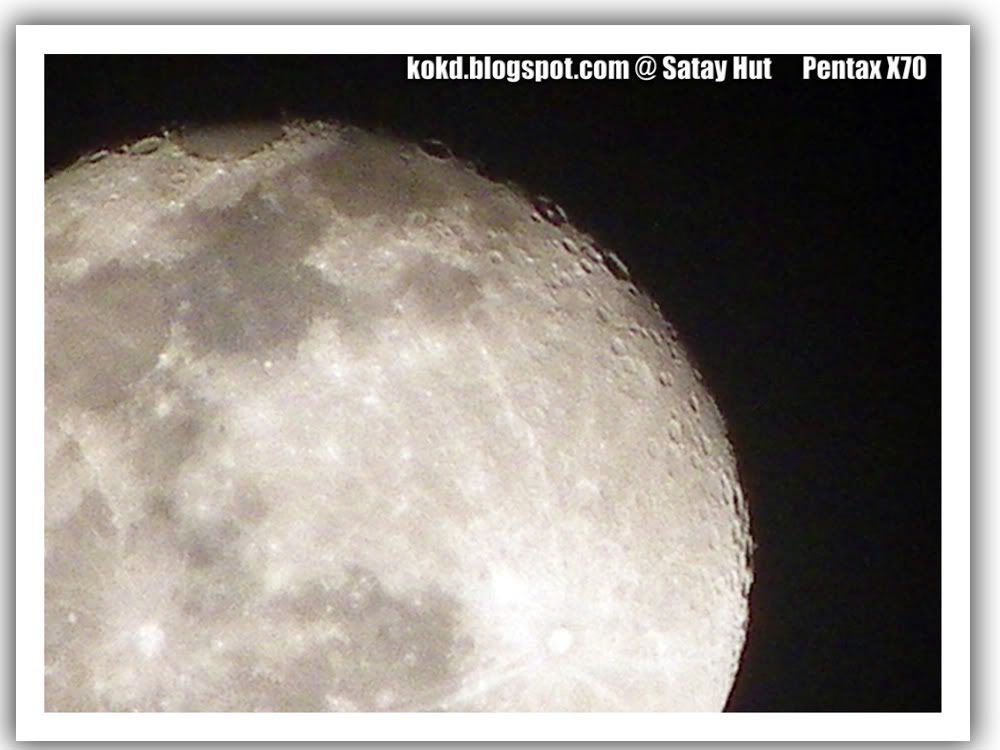 Not content, I took the time at the Sabak Bernam Homestay to do a better shot at the Moon!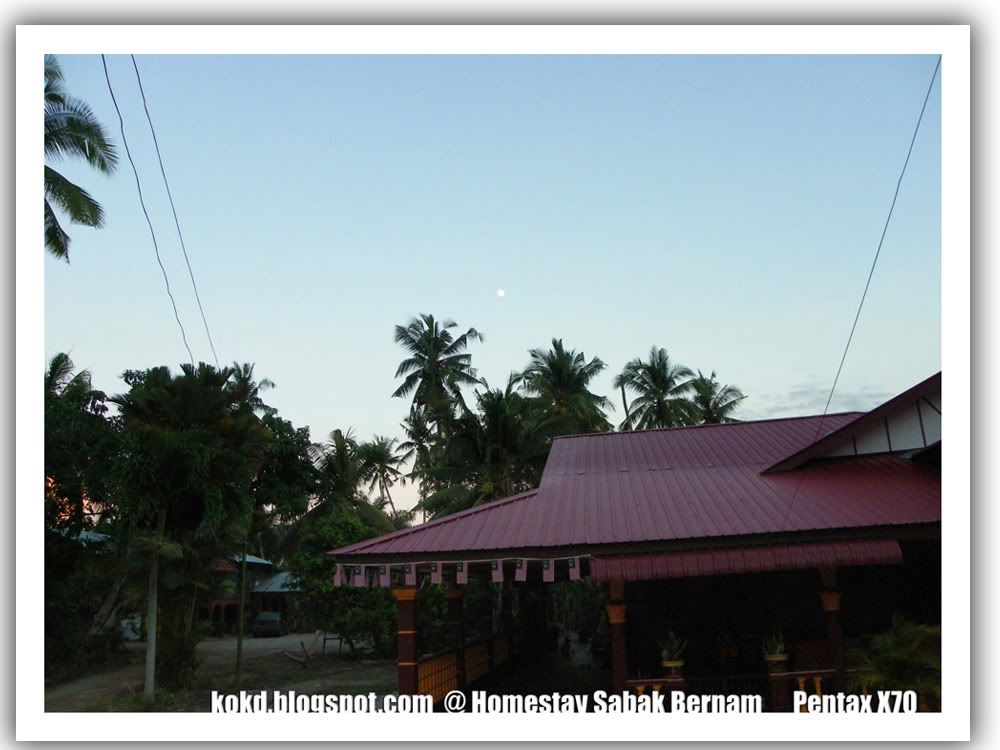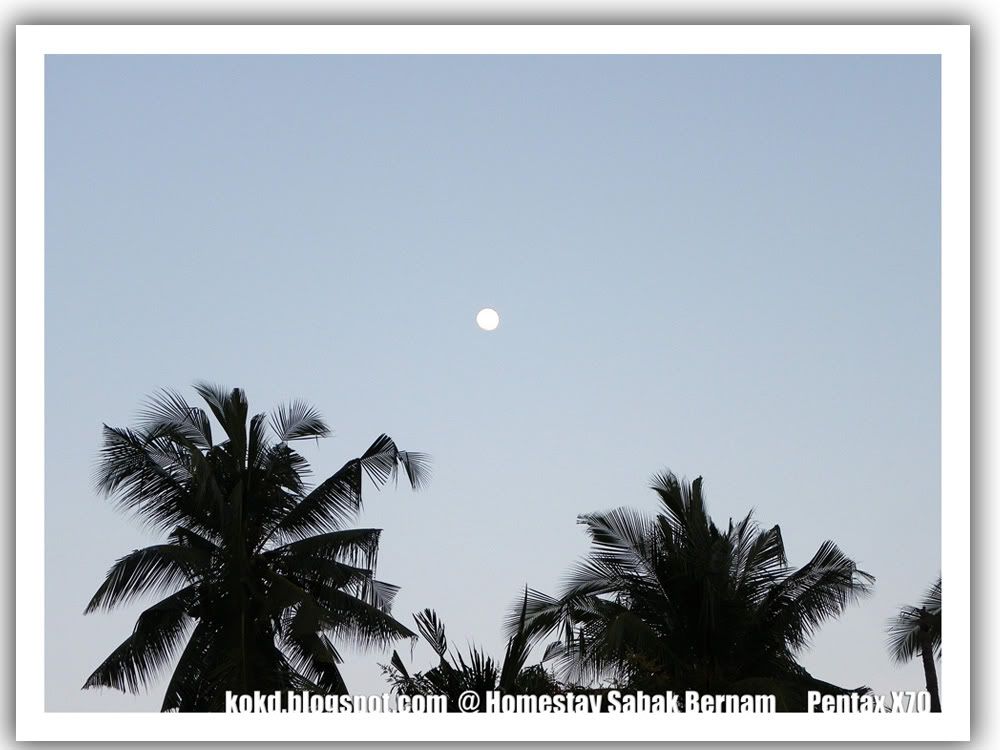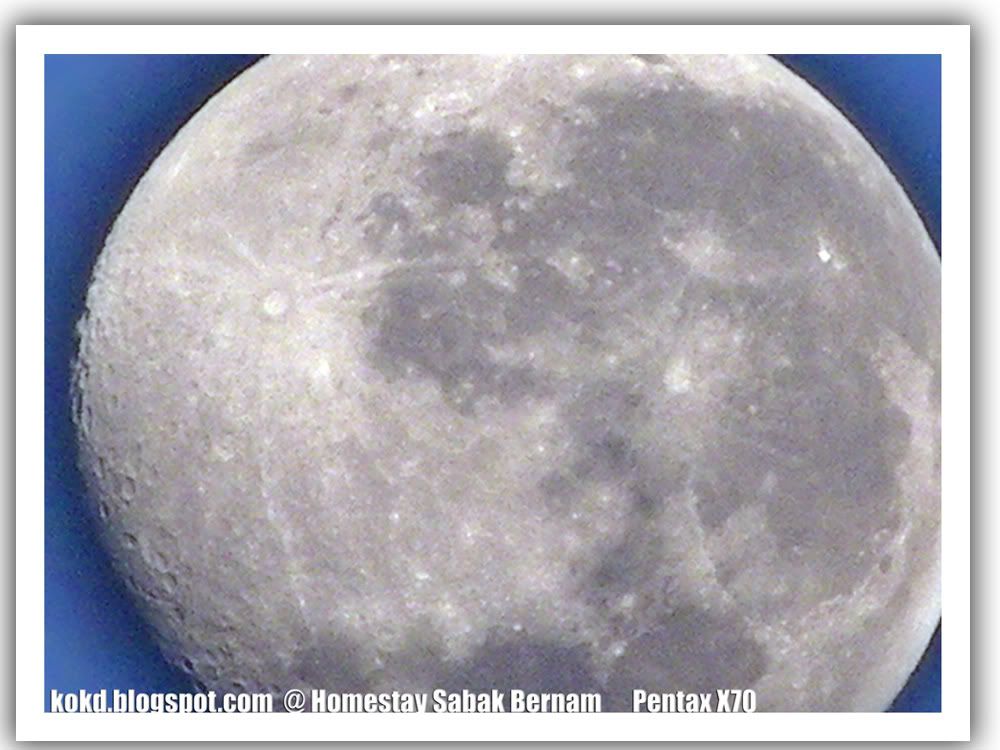 Compared to normal DSLR, the shooting range of the X70 (1cm-outer space) is superior! I can attest that any decent lens that can do what this camera can do will cost you in the excess of a few thousand USD!
If that doesn't make your jaws drop, I challenge you to find me a mini DSLR that can stand up to the X70!
The bottomline is:
Insane zoom power 24x Optical x 7.7x digital = 185x zoom!
Good for outdoor pictures
Noisy for dark pictures
Needs lots of light
Cheap (Approx USD 400)
Compact (smaller than a tennis ball)
Battery life 2-3 hours continuous shooting
SD Card up to 4GB
12Megapixels
All DSLR Features
Must have for
Wildlife (Especially birds)
Astronomy (Try shooting the sun! Use solar filters)
Spying (don't get any more ideas!)
Distance videos
Some things I wanted to do as well that you can try
Avoiding police speed trap on highway!
Papparazi
Other Suggested usage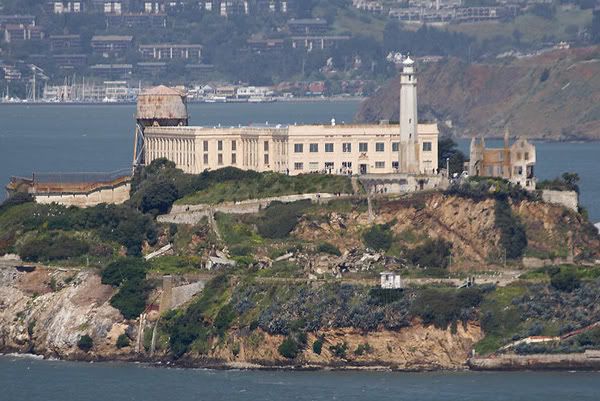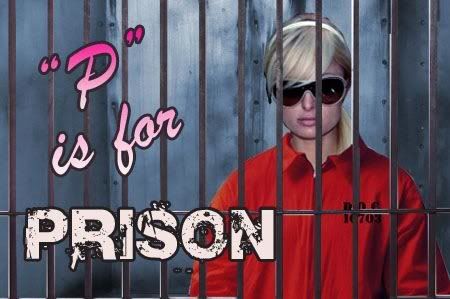 Contact:
Jacob Liew
Sales Manager
DSC World Sdn Bhd
jacobliew@dscworld.com.my
+6 016 336 2899
DSC World Sdn Bhd,
16-1 Jalan PJU 5/16, PJU 5
Dataran Sunway, Kota Damansara,
47810, Pelating Jaya,
Selangor Darul Ehsan
Malaysia
or find them at
View Larger Map