Blogging is a tiring business and so, in our Sunway Pyramid excapades, we bloggers decided to try out Mantra which is located next to the ice skating rink!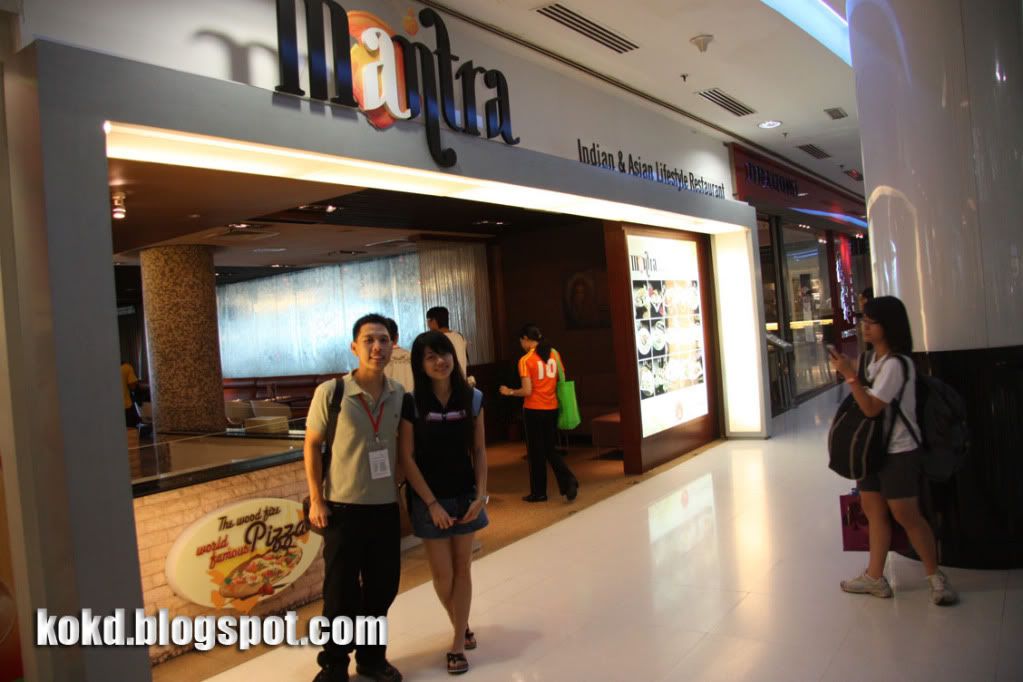 Besides the beautifully furnished interior, the restaurant has one of the best views of the lagoon and the hotels.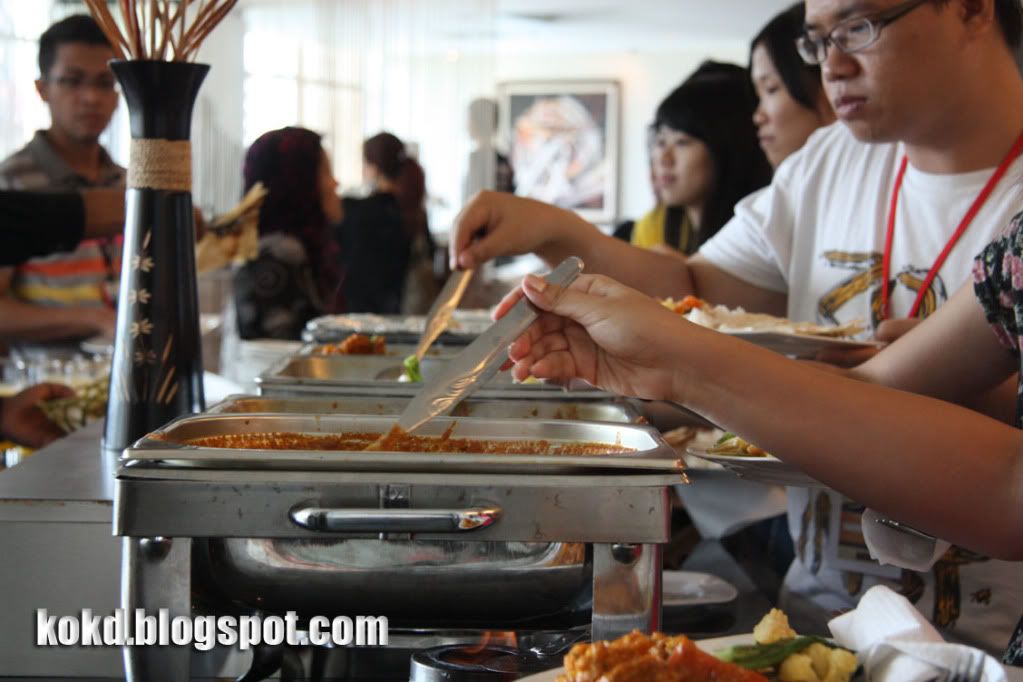 Lunch is served! Today: a selection of curry, vegetables, steamed rice, and rendang! We enjoyed the traditional buffet just to wash it down with some orange juice!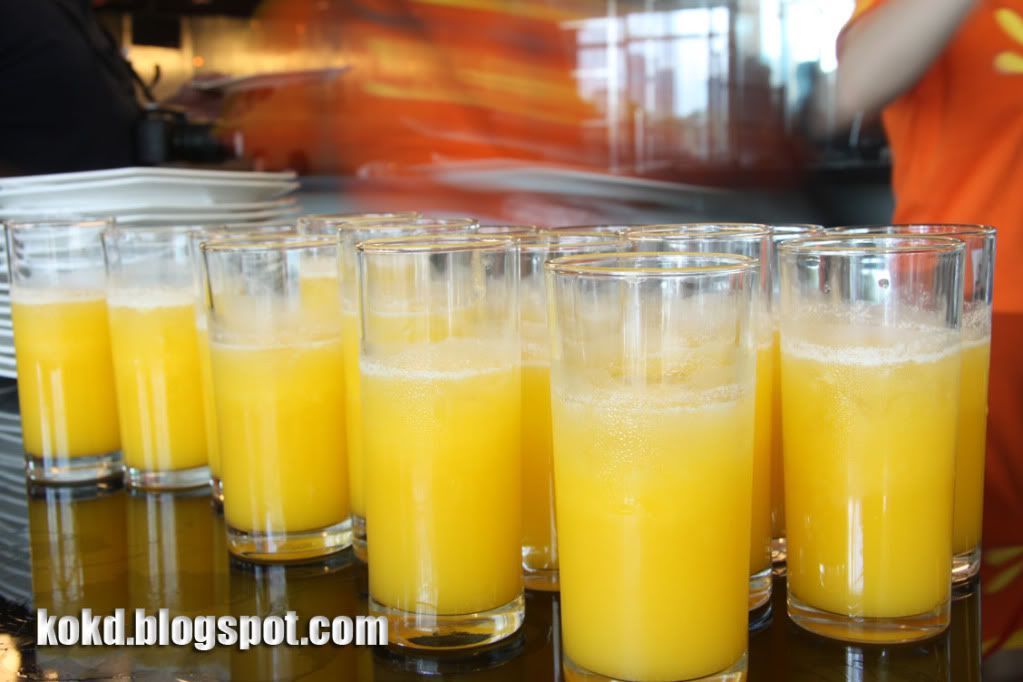 Not forgetting dessert!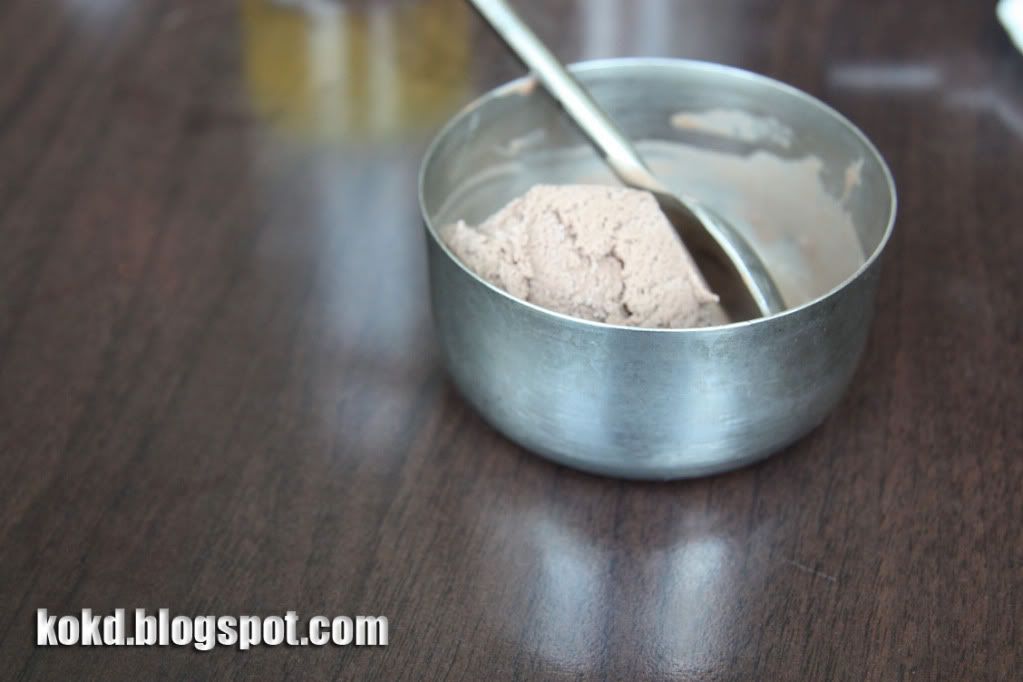 The final verdict is:
Food: Its alright, serving local dishes.
View: Great atmosphere overlooking the lagoon!