Ah the fresh air, the sound of the roosters and the kampung sunrise! The little children were already up finding thier own form of entertainment in the peaceful settlement. How about the place I spent my night at? Interestingly enough, It was a nice house, with plenty of room! I had a double bed but sadly, there was still sign of modernisation! See the satellite dish? Yesh, these people are no stranger from satellite TV.
and do not worry, they have cars!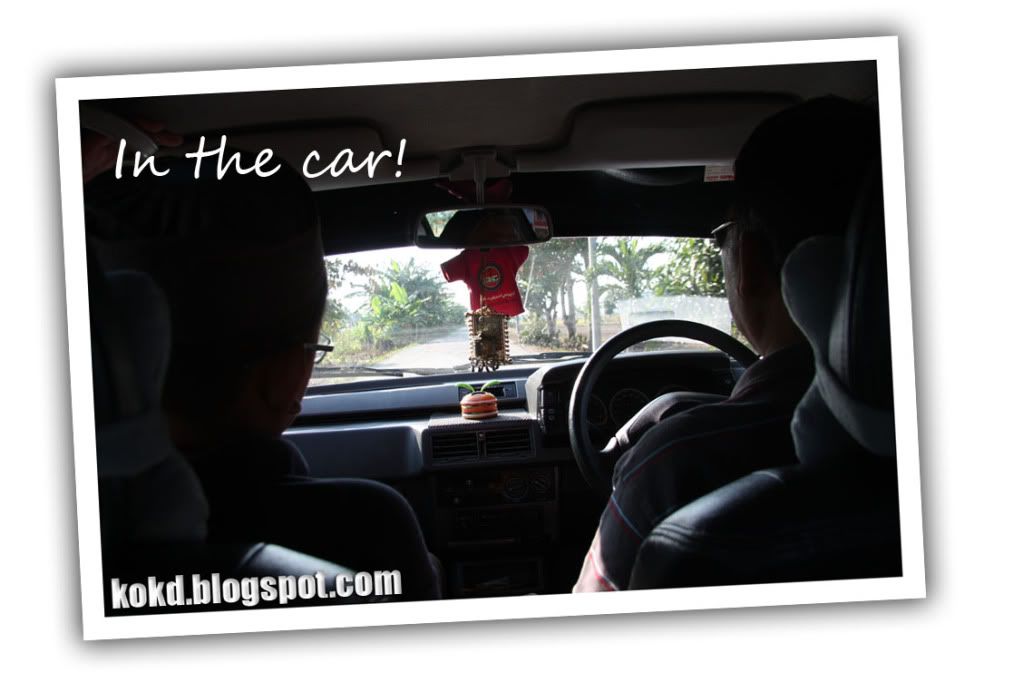 Breakfast was served after I did had my morning bath. There was rice, fish, chicken and morning tea! We packed out bags and managed a group photo with my host, En Azizan, his son and his grand children! To the right is Abang Ben! Smile!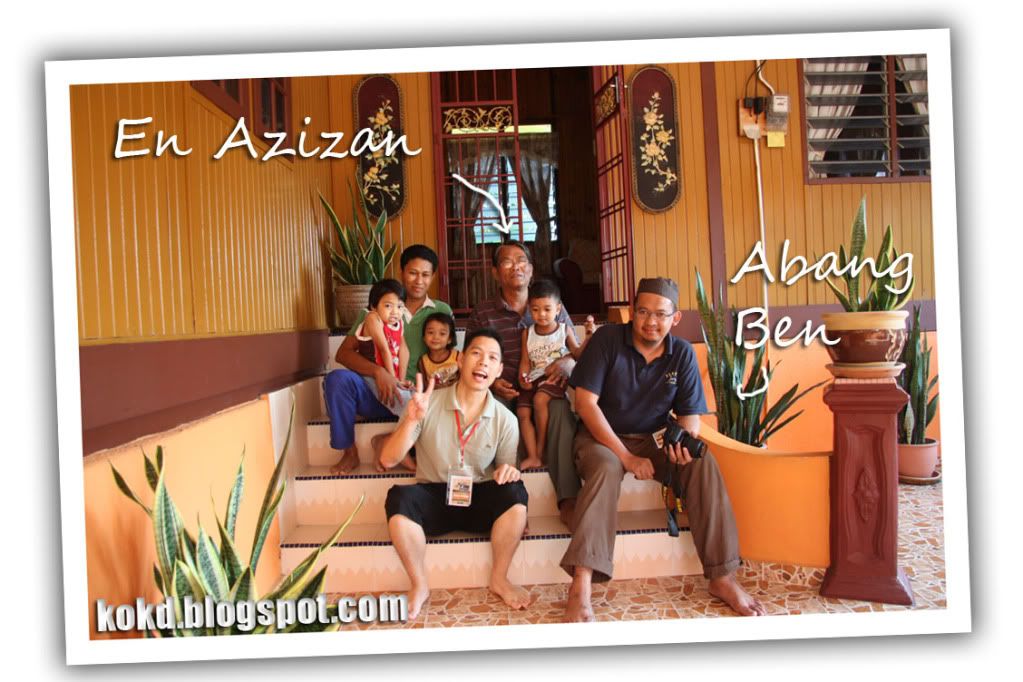 Tips for the photographer: The kampung is surprisingly a good place to get many nature shots! Get the sunrise overlooking the kelapa sawit plantation or the sunset by the sea! There are also many faces and flowers to try your macro! Don't forget that you can also get up close with the Pentax X70!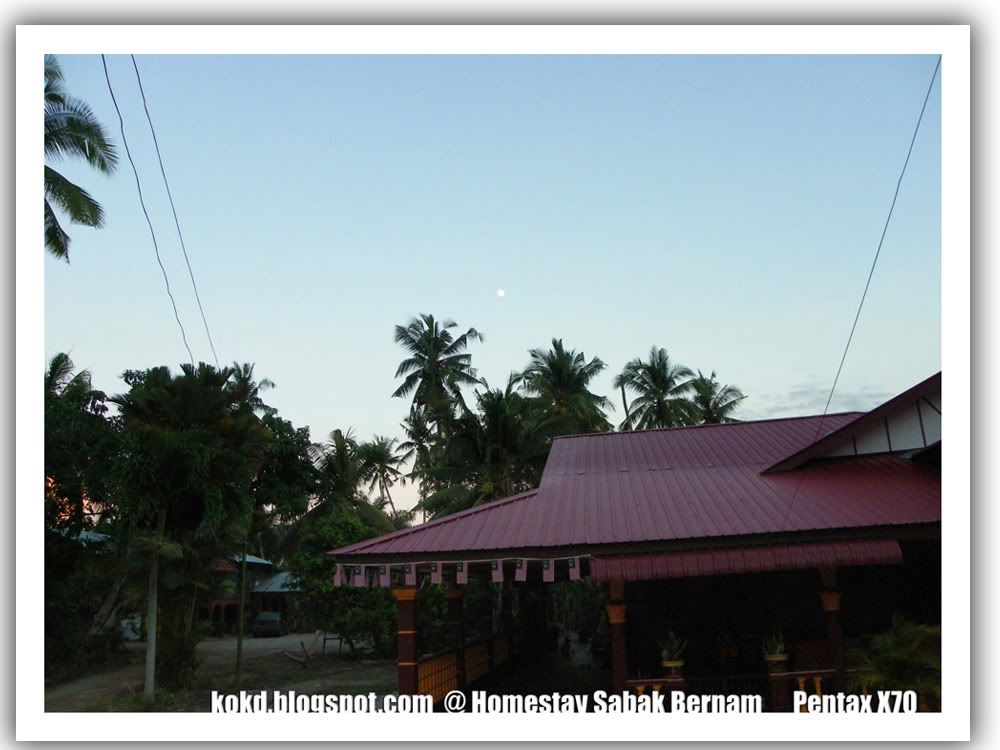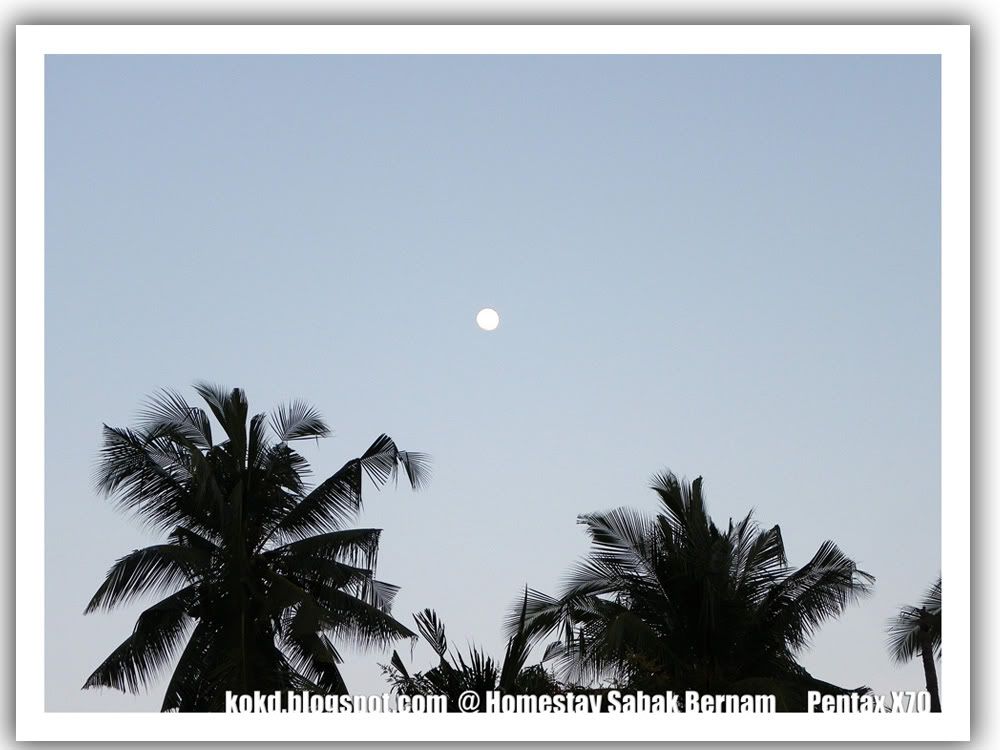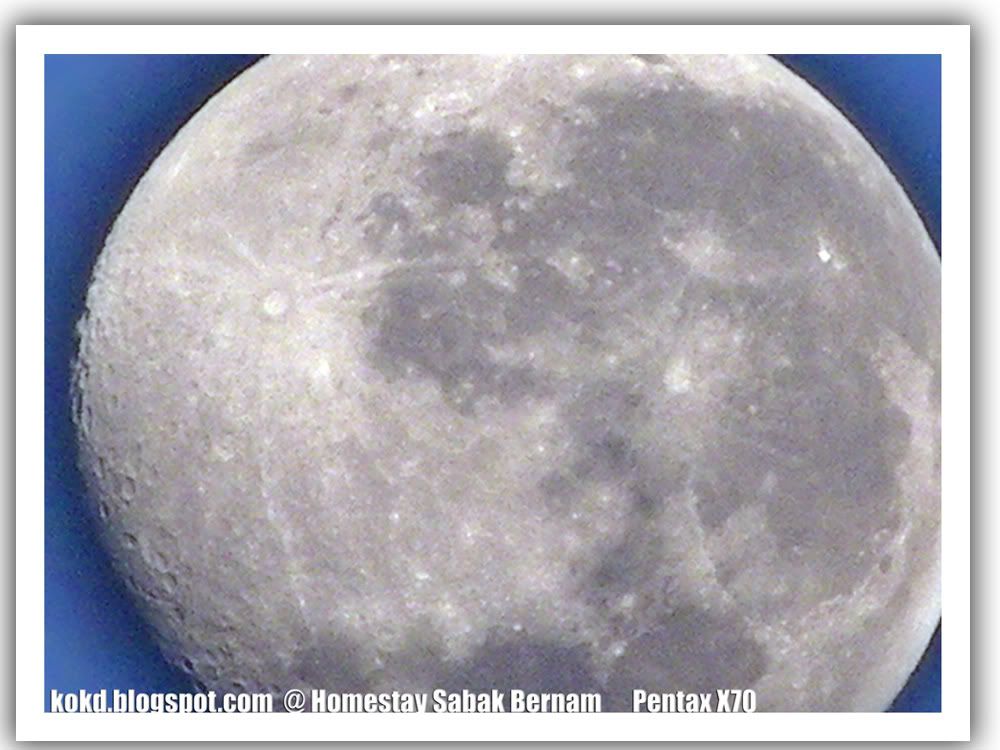 Compared to normal DSLR, the shooting range of the X70 (1cm-outer space) is superior! I can attest that any decent lens that can do what this camera can do will cost you in the excess of a few thousand USD! If that doesn't make your jaws drop, I challenge you to find me a mini DSLR that can stand up to the X70!
Bidding farewell to En Azizan, the bloggers assembled back at the place we met where our bus was already waiting. Everyone I talked to shared with me their experience! Some of the bloggers were caught sick, while others learnt how to make the ketupat!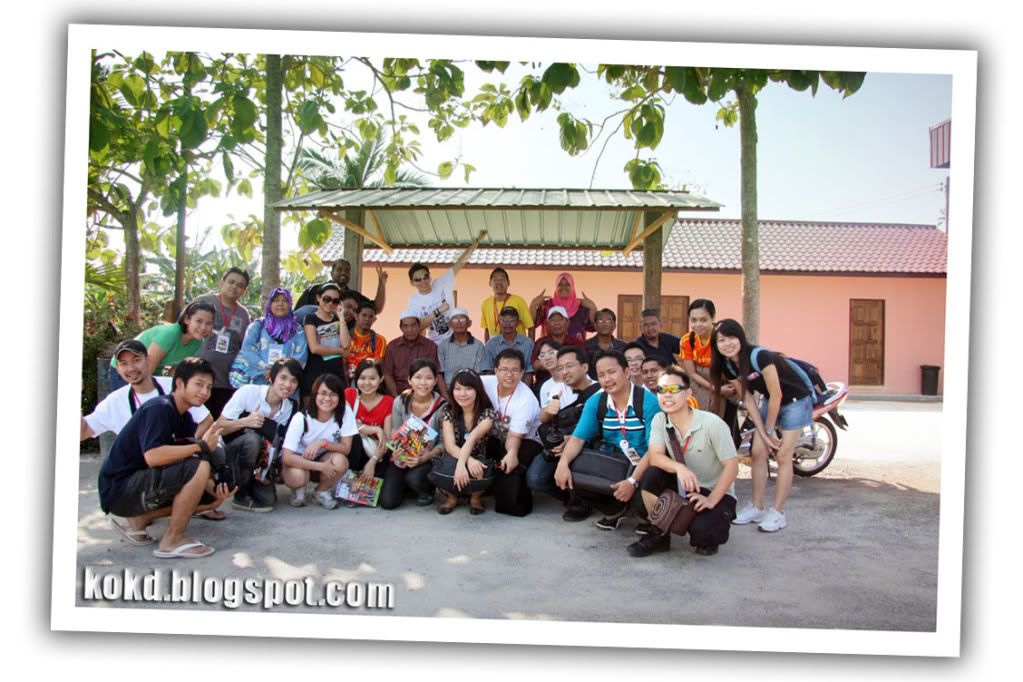 For me it was a nice experience to come out here into the place where not many people go. The only thing I wish that could make this visit more memorable is to actually spend more time there. From other reviews, I read that you could actually learn many things like kite making and flying, fishing, working the fields, harvesting the crops and also cooking your own traditional rendang OMG! Oh well, this is definitely a destination to visit! But if you prefer the comforts of home, but still yearn for a traditional setting, there are still chalets available next to the water front!