It dawned to me that today is Day 5 of MSS! The tour is almost coming to an end. I thought to myself as I got up of bed to wash up. I could get use to this life, the hotels the trips and the sights. But the reality is, today me and the 30 bloggers will be spending our last night together. It had been long and tiring, but with the thought of the new friends I found and a new day at hand, I found the strength to get up and get going. I have been at the Sunway Tower Suites for only one night but the comfort already got me. Time for a new day!
Breakfast this morning was at the Atrium. But I will leave breakfast for now. That is because we have more interesting things at hand!
As part of the My Selangor Story tour, the top 30 bloggers will be heading to the Tropicana Medical Centre located in Kota Damansara. Here we were greeted by Mr Alan Chin, the Marketing Manager at the centre. Fomerly known as the Damansara Fertility Centre, Tropicana medical provides top quality medical services specialising in fertility. Upon entering the hospital, you will be greeted by the reception and a visitor's centre.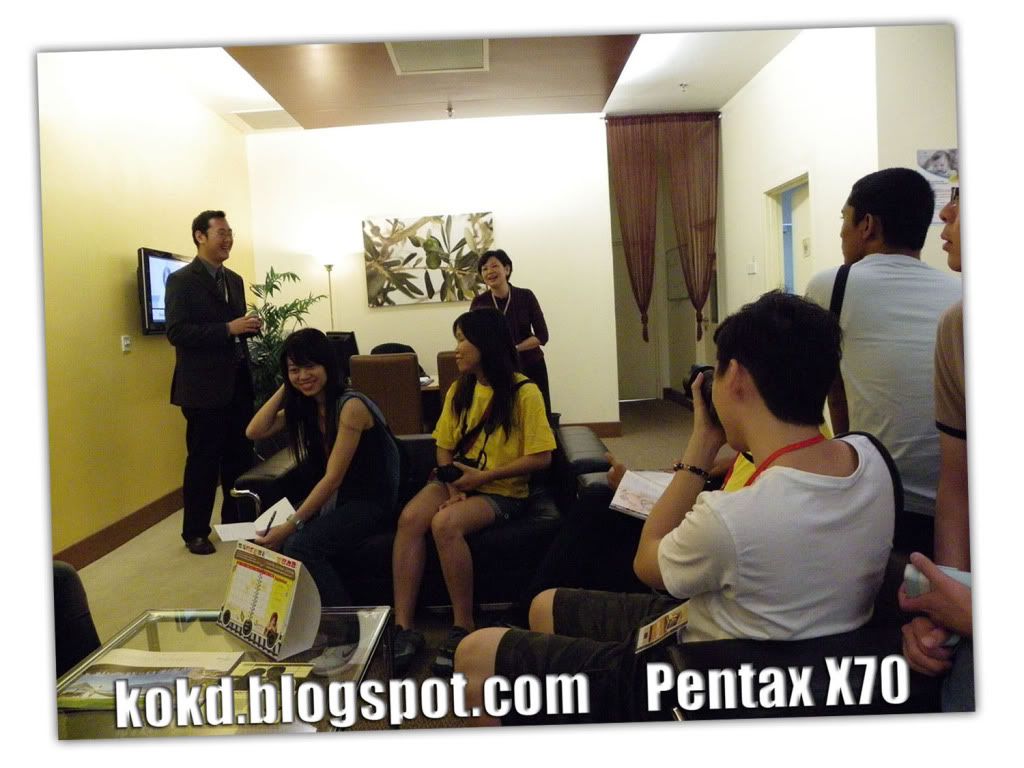 Here, patients can make enquiries to the panel of experts. As you can see, one of the main focus of Tropicana Medical Centre is to take away that old hospital feel. Entering the medical centre does not give you the chills as well. The interior is well decorated and softened either by clever use of lighting or the creative use of colours and decorations.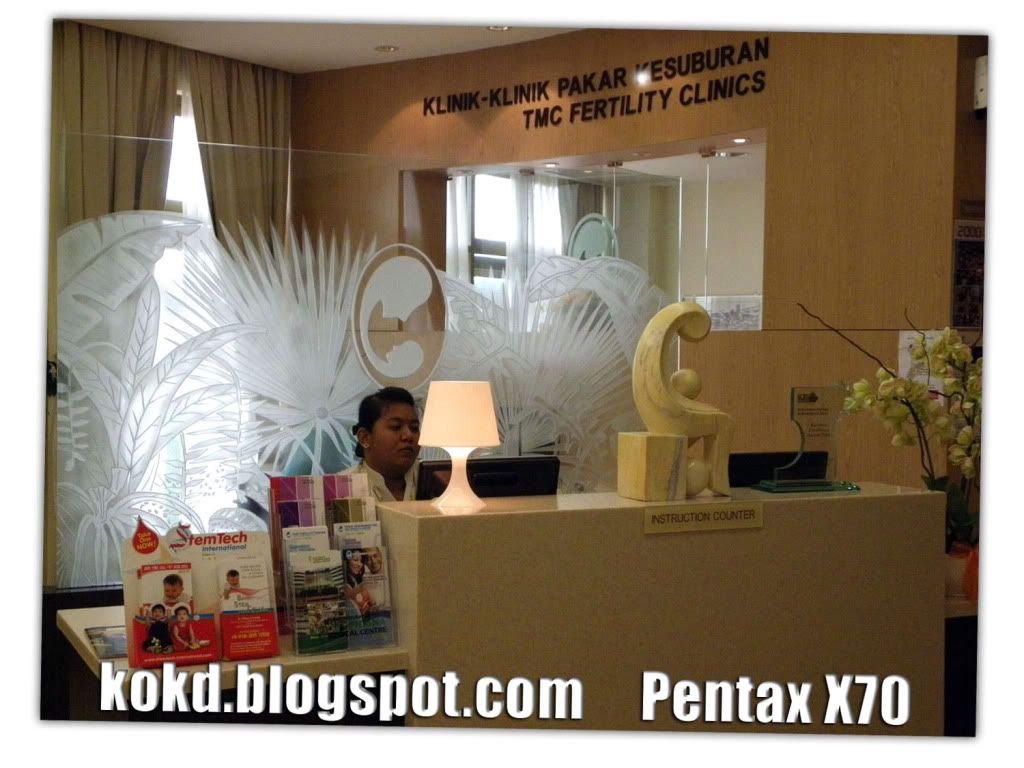 Interestingly enough, the people at Tropicana were so kind to allow us access to their specialist centres. Our guide was a technician there who showed us how these machines were operated. The first piece of hardware in the medical centre was the CT Scanner otherwise known as a CAT Scan. The CT scan is non magnetic and allows one scan the inside of your body! Seeing it, I could not resist getting on and getting a go!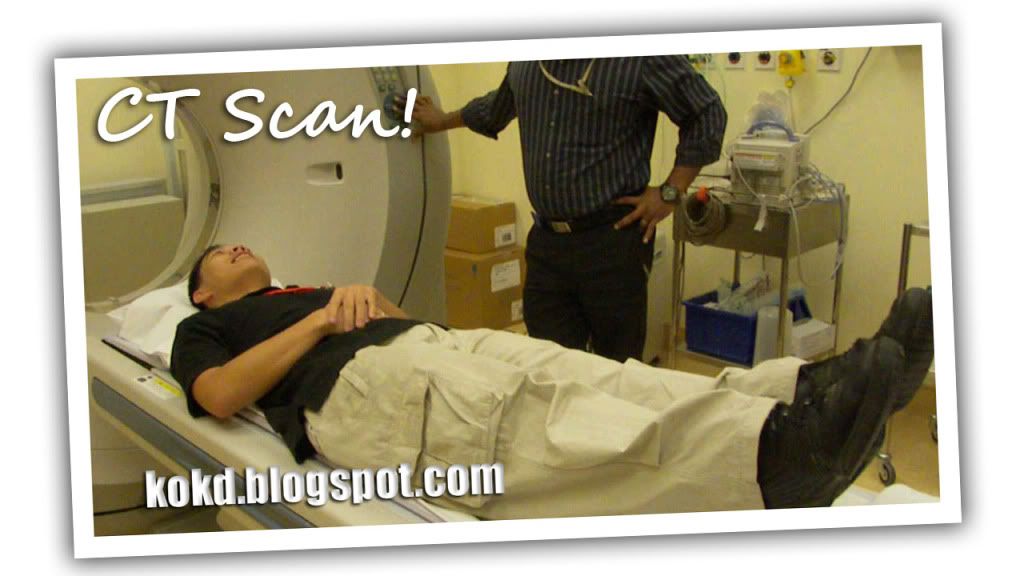 The next piece of hardware was the Magnetic Resonance Imaging device! Visiting this piece of equipment for real life was actually quite an experience! First, we had to remove all metal objects from our bodies. This was because the magnetic field was so strong that it will stick any metal object to it! I did not go though, seeing the technician's keys fly horizontally. I prefered to watch from a safe distance behind glass panels! Did not want to fry anything.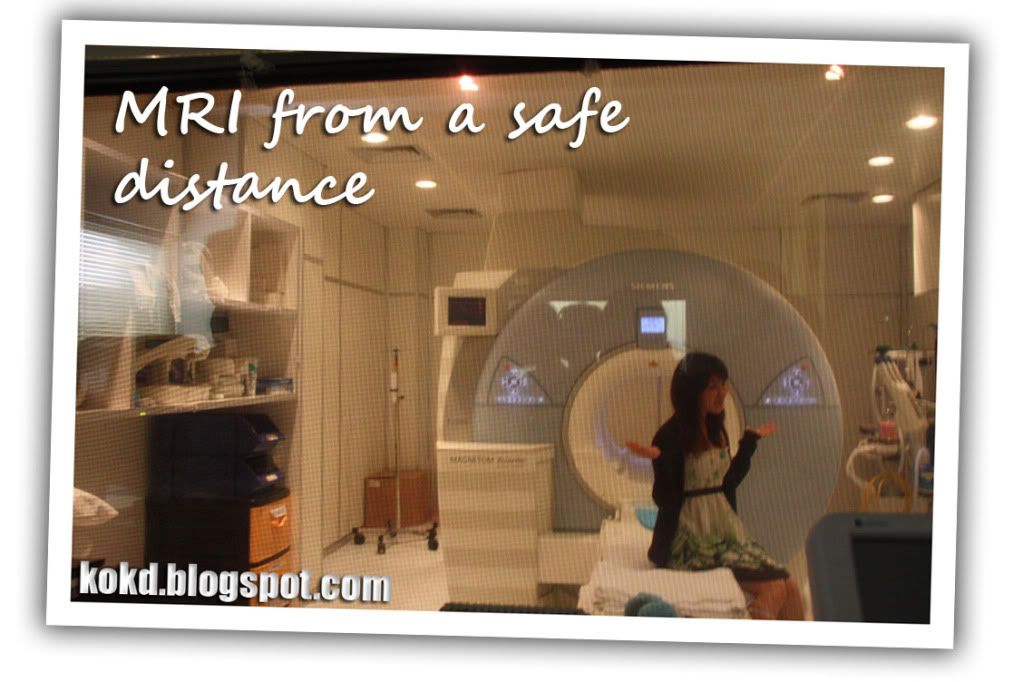 Together, these machines form the fundamental of non invasive imaging, that means being able to look inside your body without having to actually cut you up! in an adjacent room, there was the mammogram machine! I was always curious how mammograms were done. Mammograms are used to screen for cancerous growths in the breasts. To demonstrate how it works, I have volunteered myself! Basically, there is this machine that has a scanner on top.. A plastic plate slide down and presses on the breasts to make it as flat as possible without hurting the patient. A series of scans are than performed to screen for any growths!
Unfortunately, this scenario is not all that ficticious. Men have the chance to develop breast cancer as well so for men, they actually pull out your man boobs as far as it can go! Ouch! Making my way out, I saw something that I should not have seen. See it in the video!! Anyhow, our next stop is the fertility centre. In case you still did not know how babies are made, then read closely! Welcome to the Fertility Centre!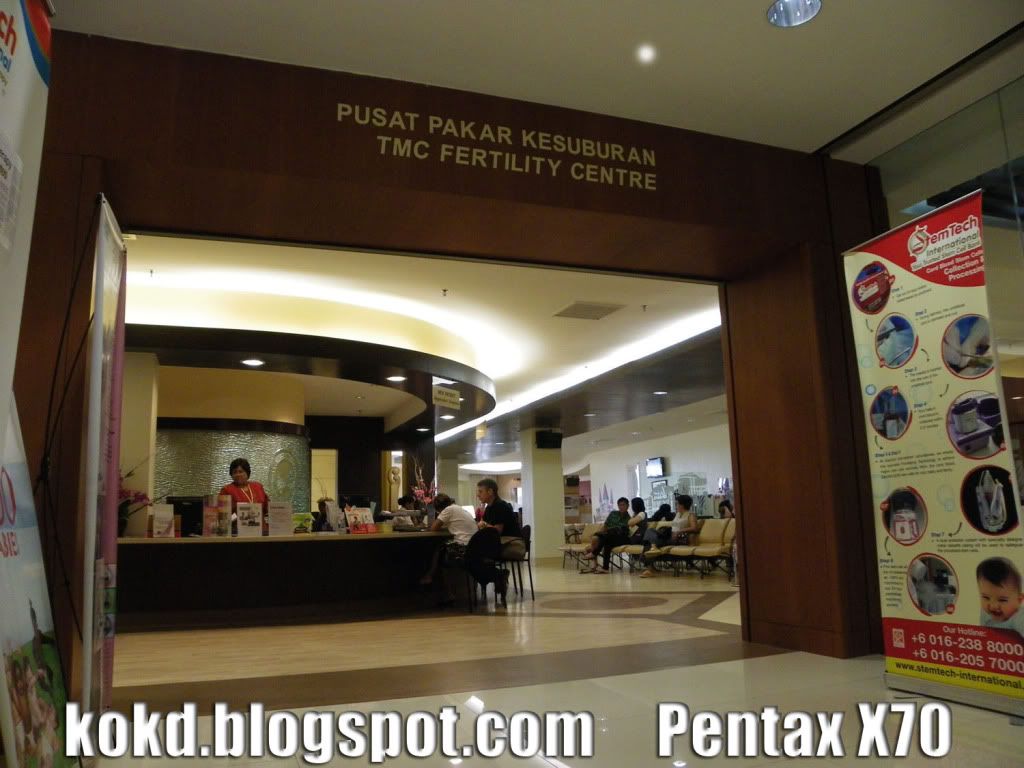 In practice, this is were babies are made! You will be amazed what modern medicine can do! To kick off the process, first, we need some eggs. Ladies if you were to check in to the centre, this is where your eggs will be extracted!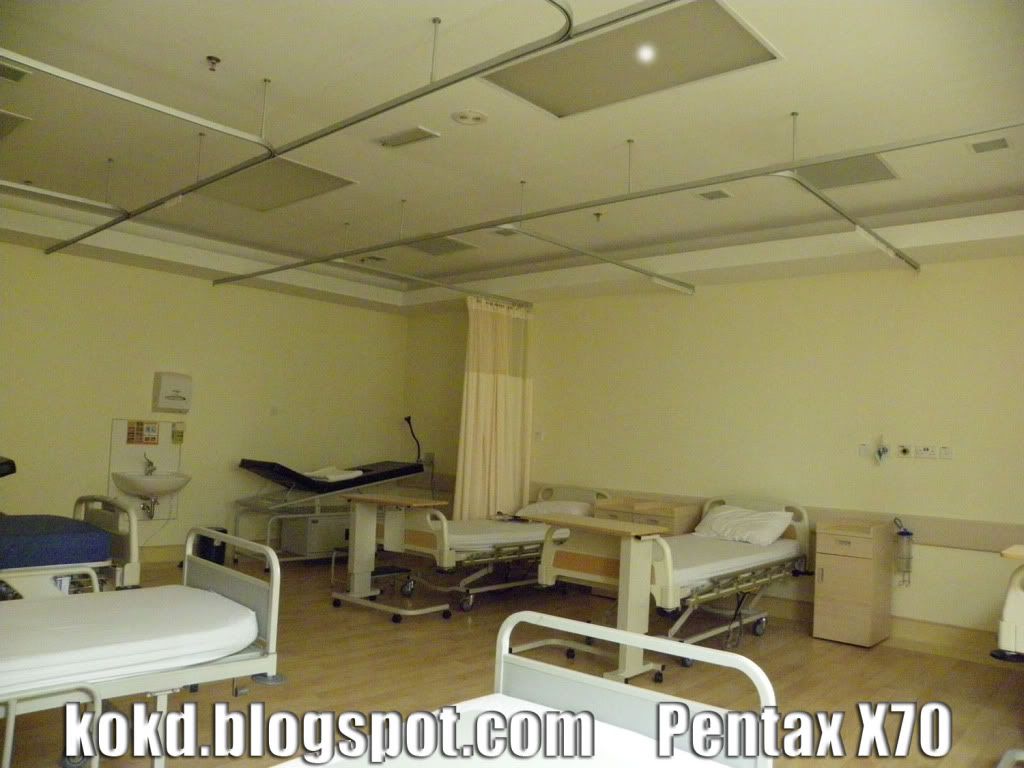 Typically, a healthy female produces 2-4 eggs every cycle. Next, some sperm is needed. In the other side of the centre, you will see this.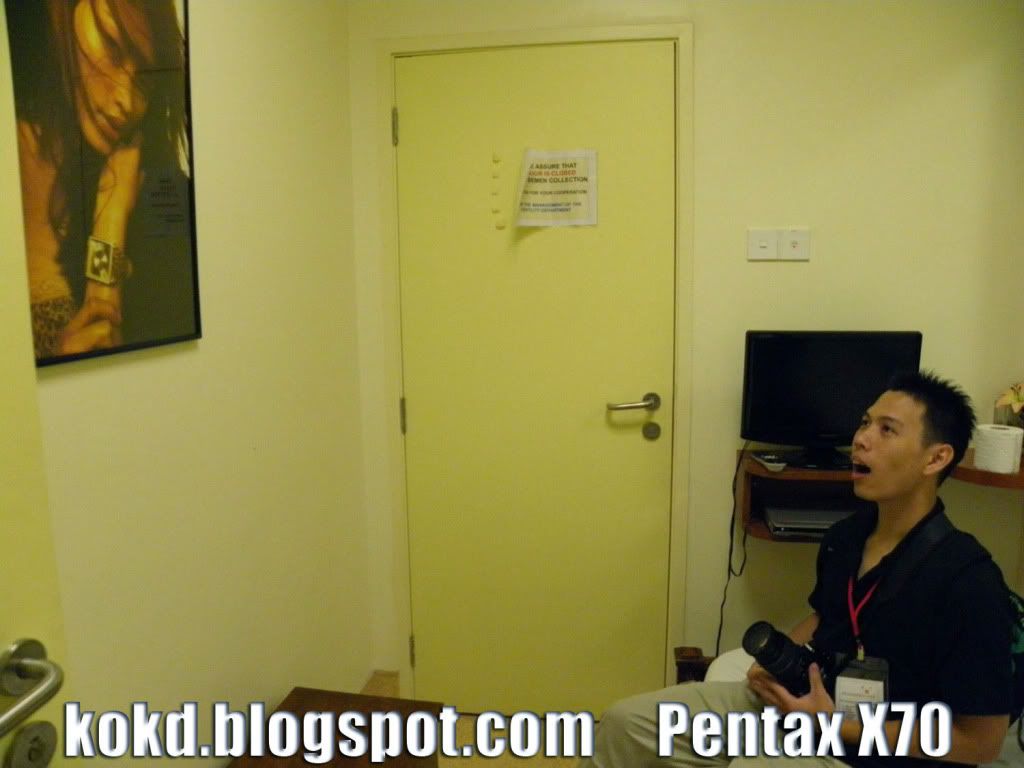 Since no porn is allowed in Malaysia, the best they can do is Amber Chia. Don't know if that helps. Yep, thats my canon. When you are all set, the sperm and eggs can be stored for as long as you want!! At a fee of course in the order of hundreds of ringgits per year. The cost is due to the fact that the eggs and sperm need to be frozen to very low temperatures using liquid nitrogen. They are kept in here:
Nope, this is no place for frozen yogurt. Well now that you have your sperm and you eggs. At this station, the eggs and sperm are combined! This place is called the IVF (In-Virto Fertilisation Labs)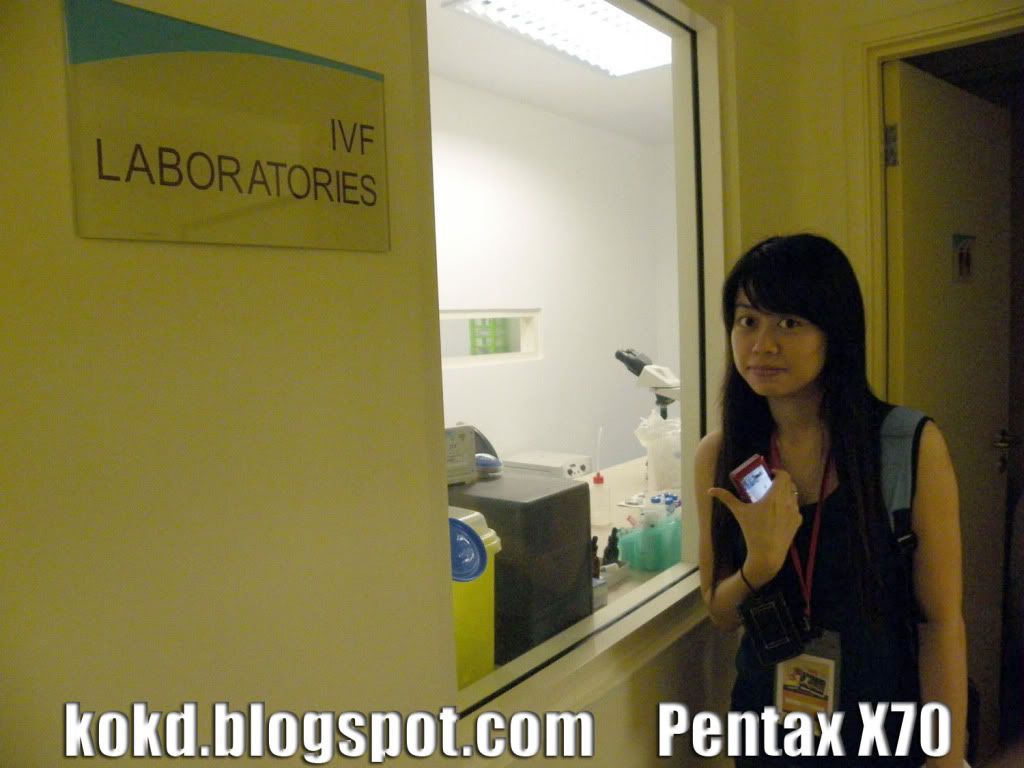 The very scary and interesting thing about test tube babies is that after this, the mother is implanted with 2-3 embryoes. What more, you do not have to get pregnant for 9 months! Instead, nowadays, you can find surrogate mothers who will get pregnant with your baby! Making babies minus the hassle i tell you! Well, should you decide to get pregnant, and after all that 9 months, you can come back here for a stay. When that baby comes knocking on your door the maternity suites offer everything a new mother can need.It has a kitchen, bath room and bed! Looks more like a hotel!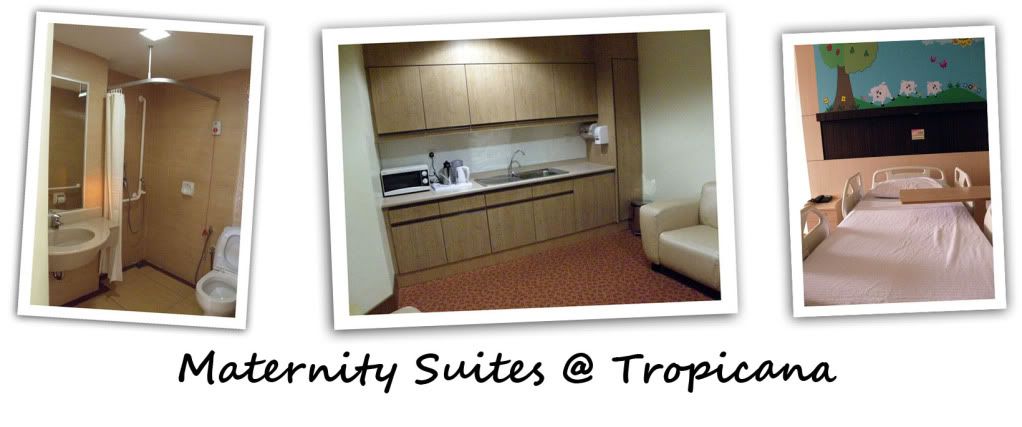 And when the baby is big enough to play around, don't forget to visit the kiddies play pen!
Phew... having babies is a difficult job so you can keep yourself fit by using the gymnasium provided here at the rehabilitation centre!
After our tour of the center, we were met with Mr Francis Lim, the CEO for Tropicana.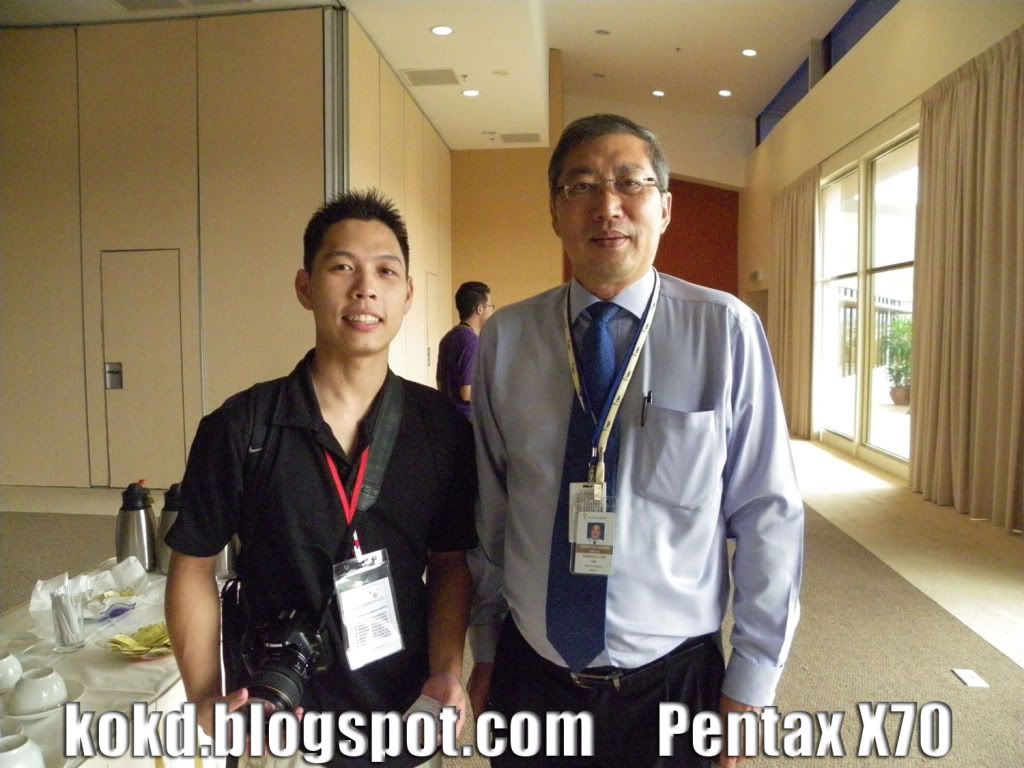 Here we were treated to some light refreshments as we concluded to tour of the facility. Outside, I noticed a good view of the gold course and so intuitively, I decided to try out the
X70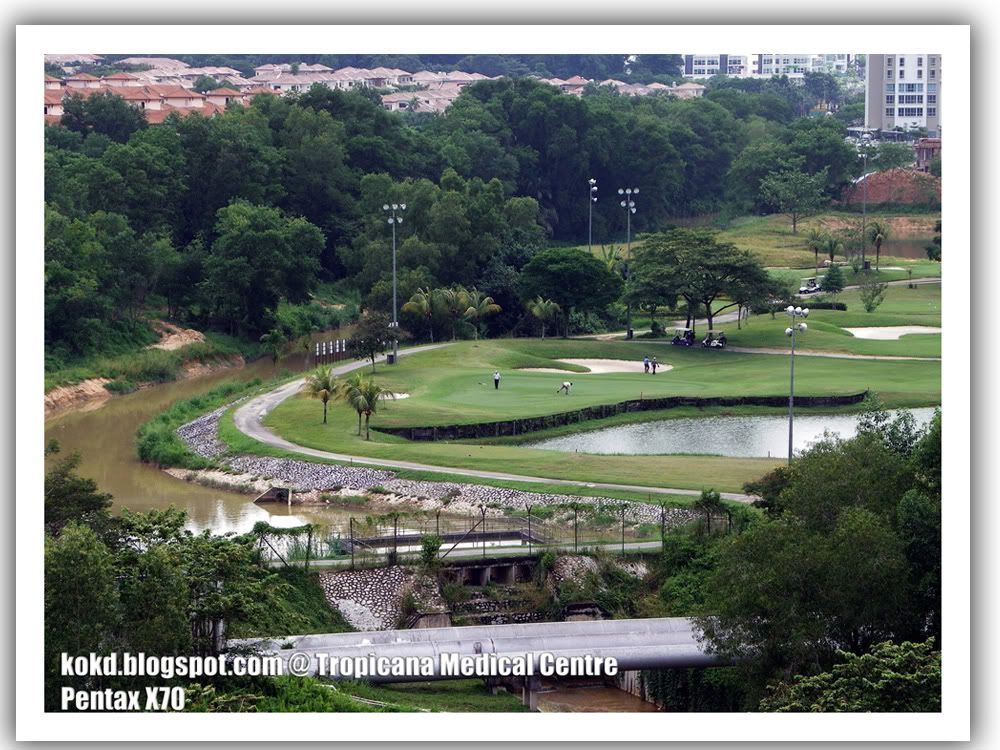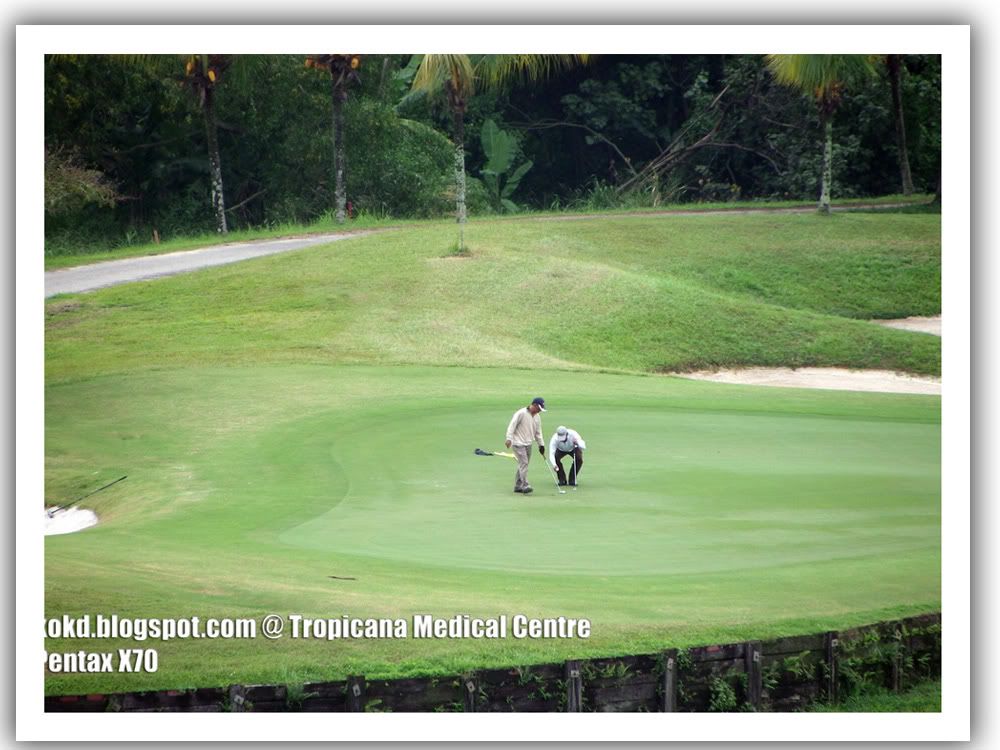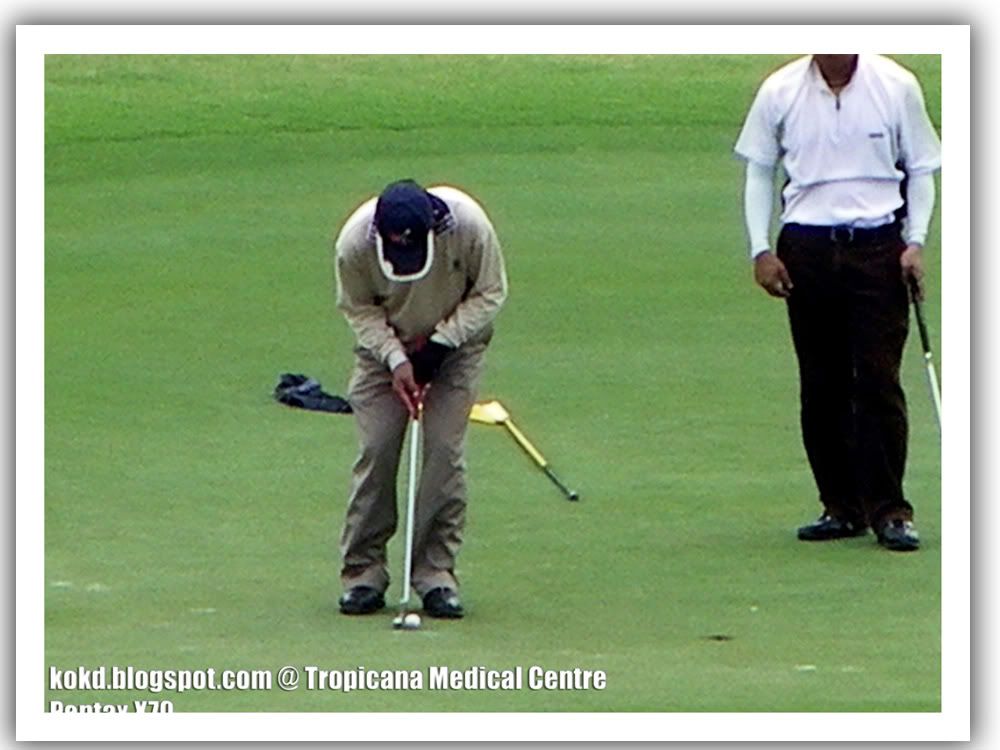 Anyway, I reiterate, making babies is tiring and hungry... so next stop lunch at Sunway Pyramid!