As a last leg of the MSS bloggin competition, the top 30 bloggers headed to the hills! Ampang Lookout Point is one of the tallest points in Selangor at 280m above sea
level! Also, if there is time for good lessons in getting there here they are!
Lesson number 1: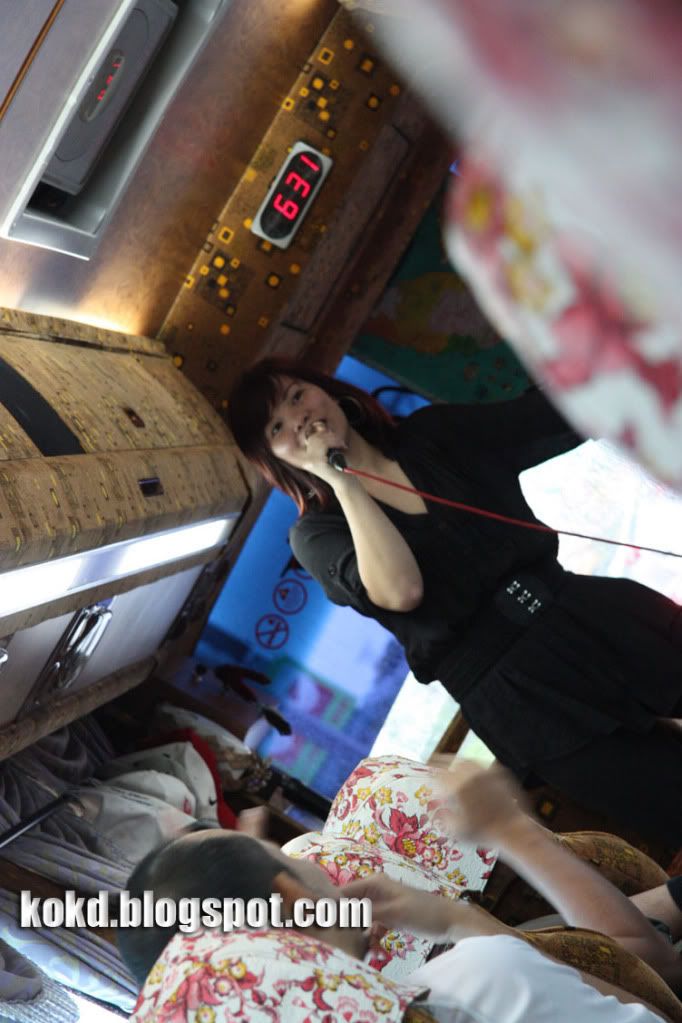 If you want to arrive at 7pm, leave at 6pm! Why? This is because there will most certainly be heavy traffic before you get there so do spare some time for your
journey! If you can see, in the clock it read 6.30, and we were half way! Yay!
Lesson number 2:
Ampang Lookout point is not in Ampang!! As the name deceptively suggests, it overlooks Ampang, when it is in fact in Cheras!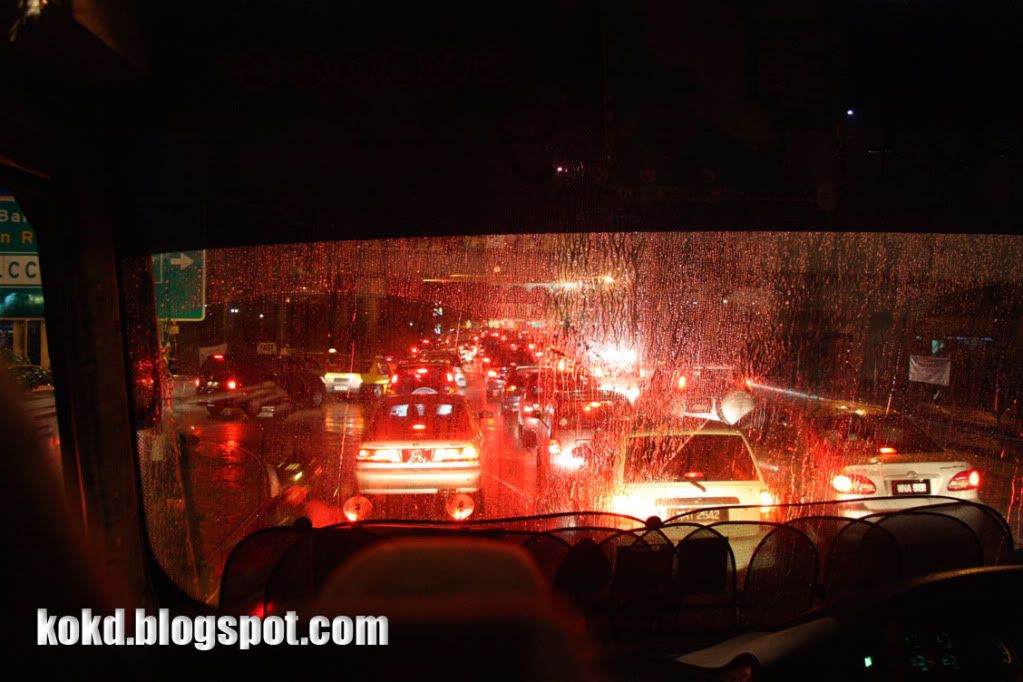 Before we knew it, we were caught in the evening traffic heading to Ampang! There is where the Petronas Twin Towers are! If you do not know about why you do not want
to be there,
read this.
If you see this, you are lost: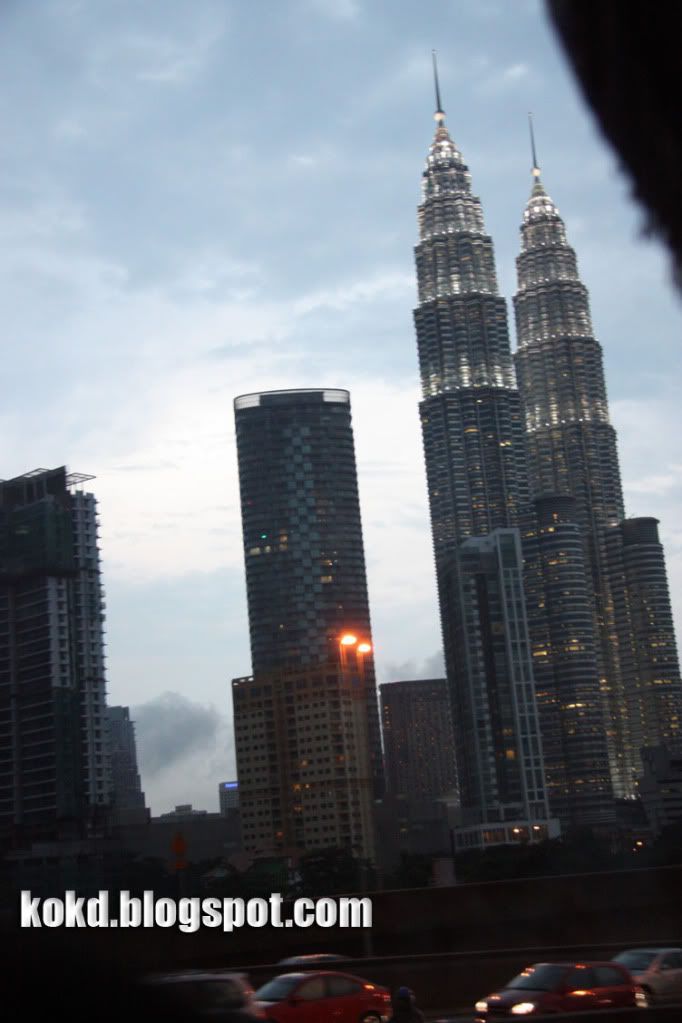 Anyhow, our 6pm journey ended at about 9pm due to misdirection and the rain!
Babe
was already hungry from Sunway Lagoon,
which brings us to...
Lesson number 3:
Keep some light snacks and food with you in your vehicle!
Yet we got there! and boy did it feel great! Personally I think its a conspiracy to get us hungry because the food never tasted so good! I can imagine the manager Mr
Anan: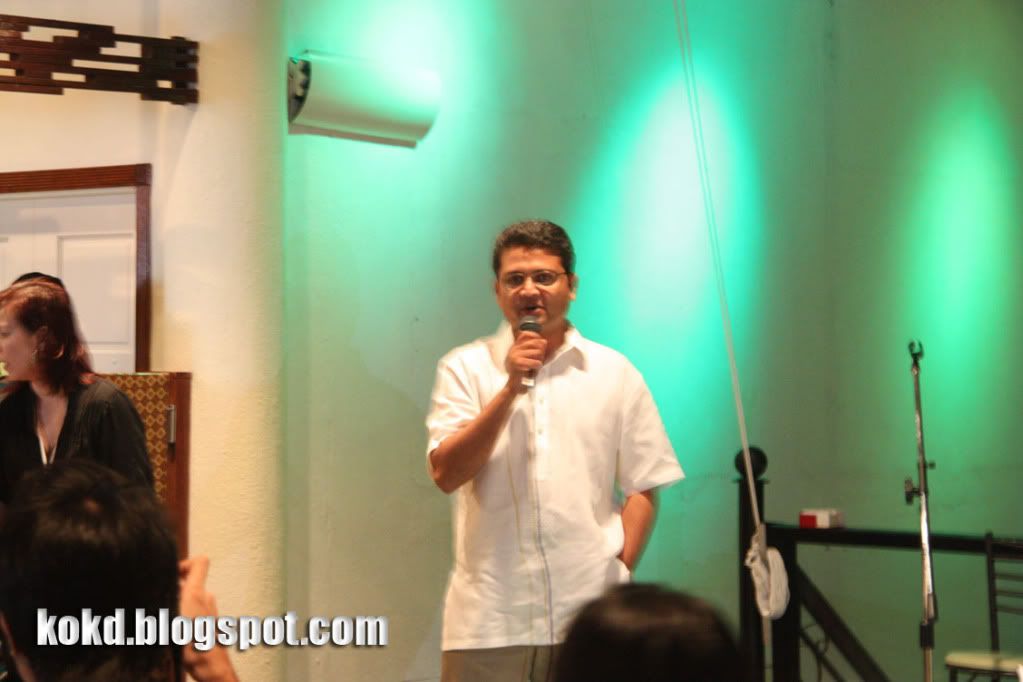 saying to the bus driver, "Mwhahahaha, take those bloggers into the traffic jam for 3 hours and starve them! Then the food here will taste so good that they will blog
about it! Mwhahahah *evil grin" and to the rain,"Mwahhaha, make it rain, we'll starve those bloggers!" By the time we arrived, the rain had not stopped and a few of us were caught wet! From the lookout,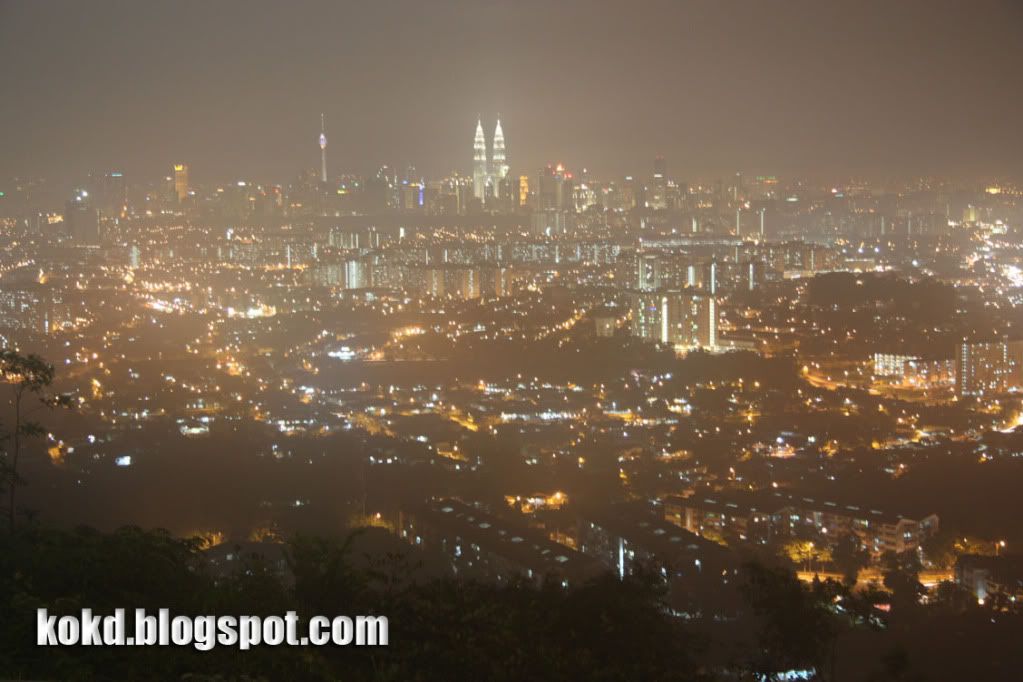 Whatever they did, it worked be cause after scaling the hill, we were welcomed by the staff at Haven who prepared for us:
A buffet for appetizer! There was also a heap of fruits: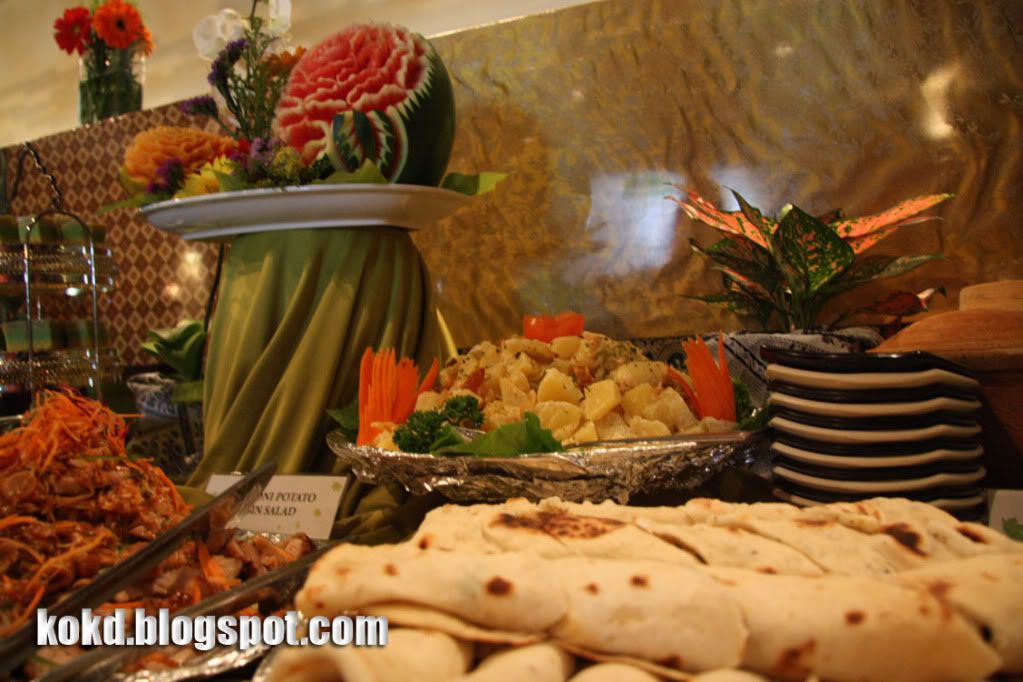 But after a long hungry journey in the bus, we were O.O to see this in the appetizer!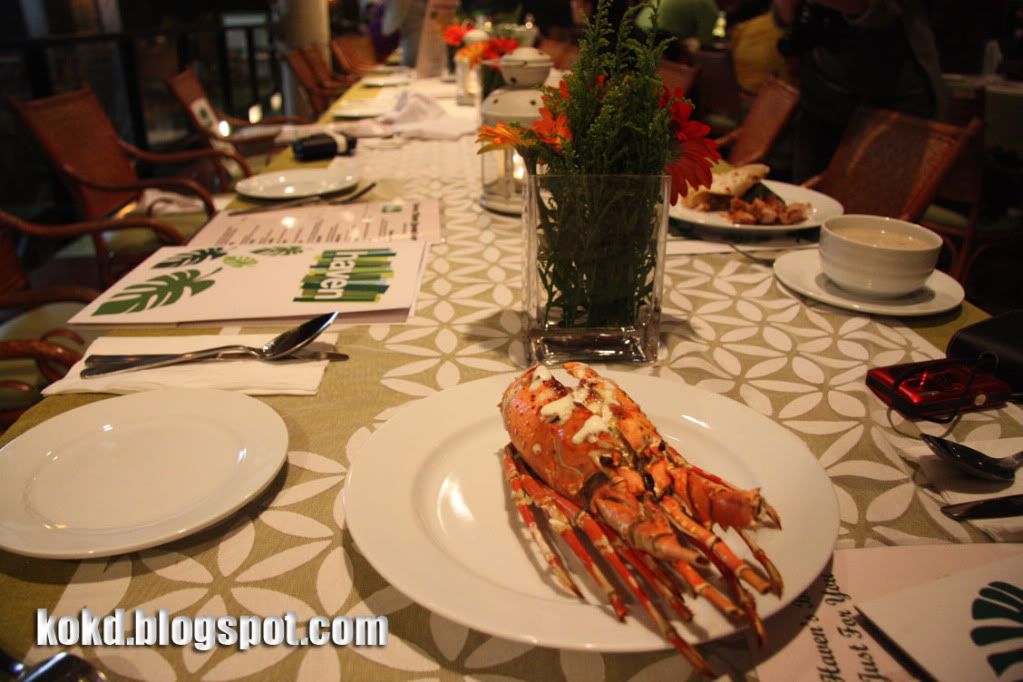 OMG! Lobster for our appetizer, amazing! Now if you do not agree what is better than that I'd wrap my brains in a gold brick smack it with a slice of lemon!
You have been devoured my crustacean friend! Creamed, baked and cheesed! (Me no like cheese)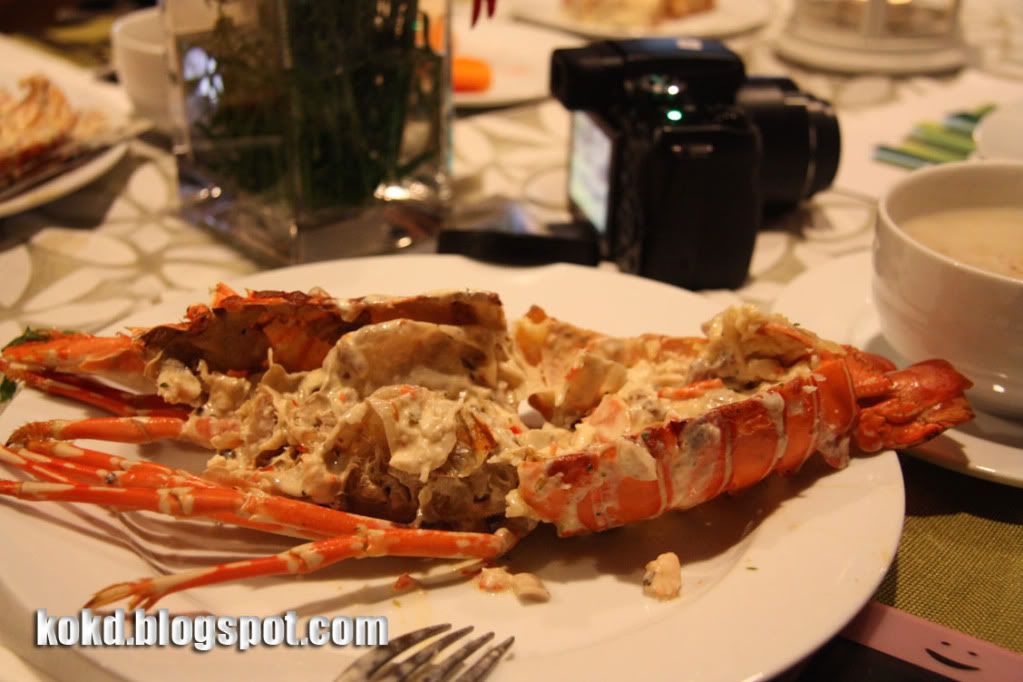 That was indeed the best appetizer I had so far! Waiting for the main course, you will find the view breathtaking! Yeap, the finely designed restaurant is still open
air and gives you that homely feel!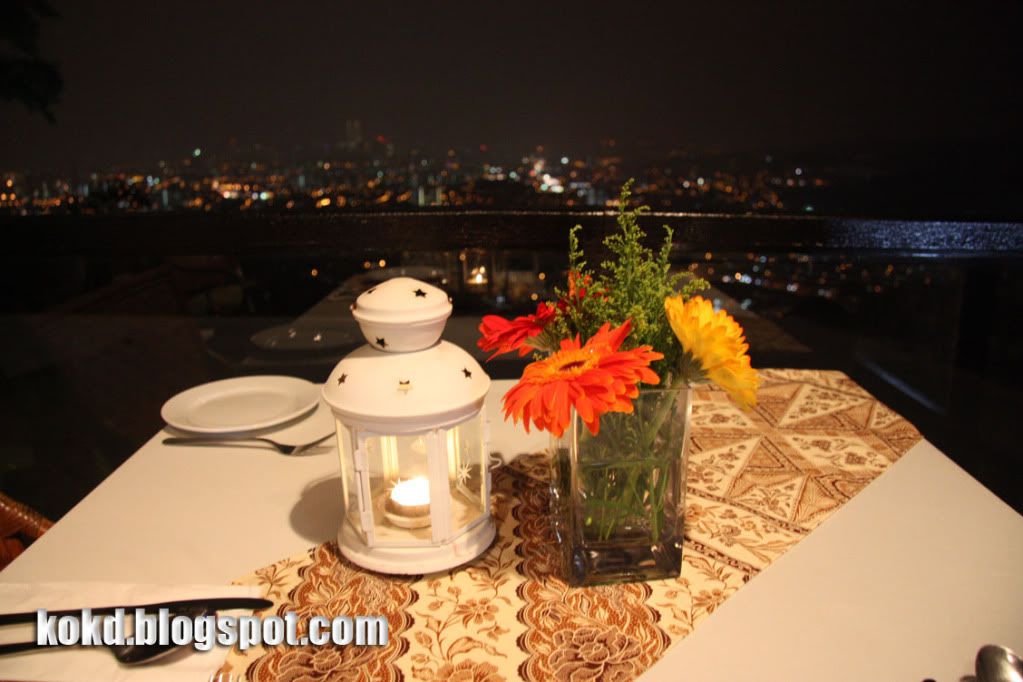 What came next was the most unexpected, which brings us to lesson 4:
Do not order more than you can chew! The portions are generous!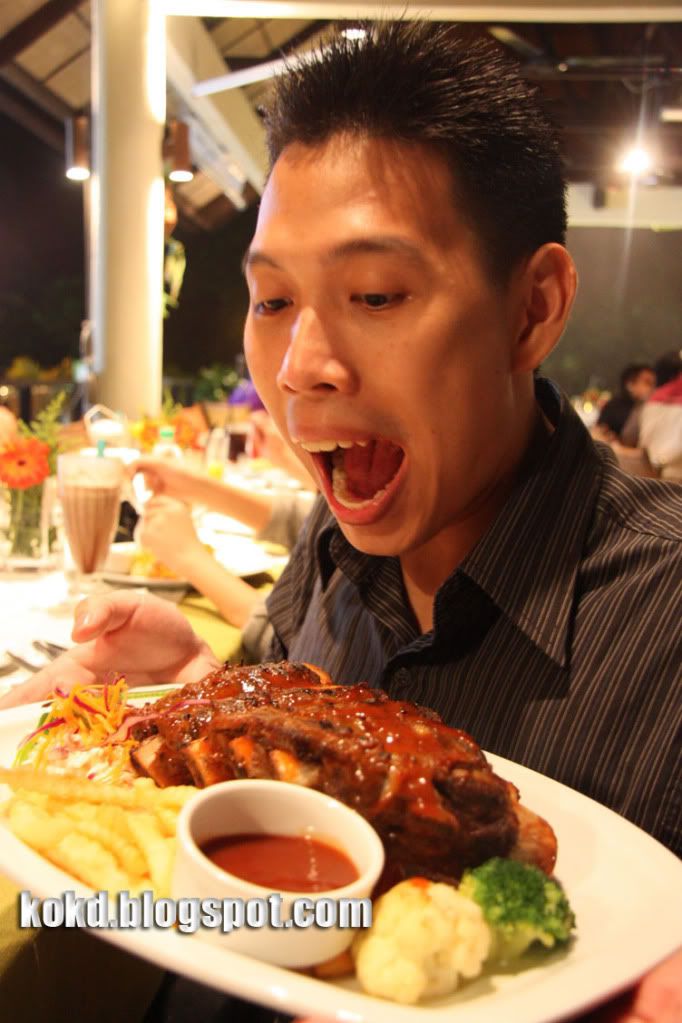 Beef-1 Kokd-0
I do not usually do this, but with the food so good, not typing out the main courses would be a crime!
Haven's Special BBQ Beef Back Ribs
Succulent and juicy beef ribs cooked to perfection and coated with our own Haven's Special BBQ sauce served with mash potatoes and fresh veetables. You will love it!
Grilled Norwegian Salmon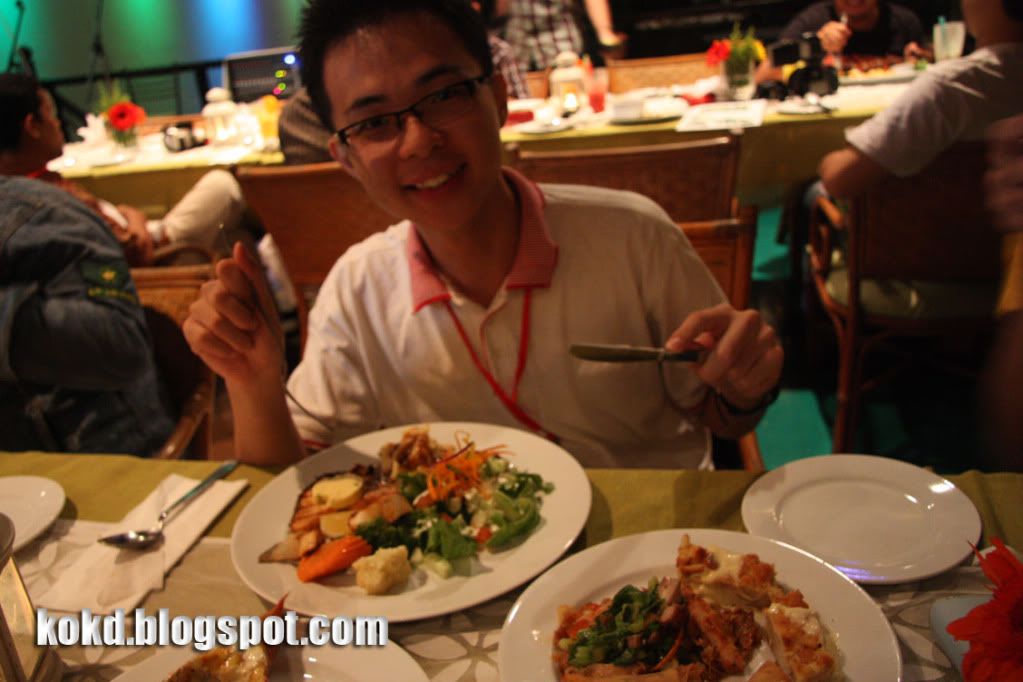 Served with Lemon Butter sauce, coleslaw and mixed salad. A favourite!
Briyani Lamb Shank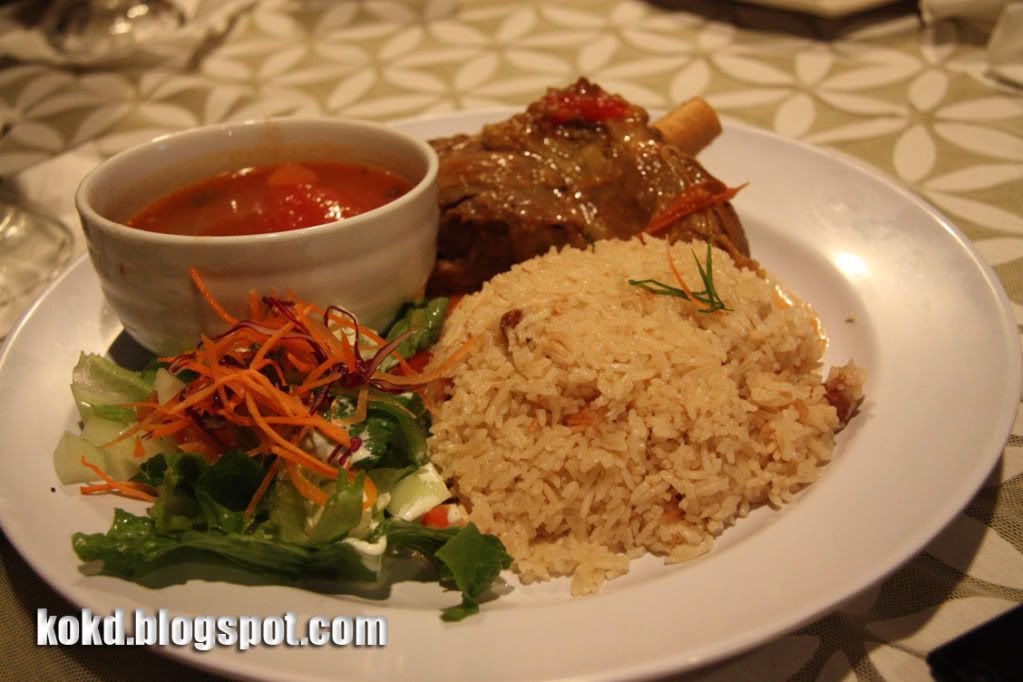 Juicy Lamb Shank accompanied with our special sauce served with briyani rice and salad. A middle eastern special.. Nice!
Haven's Special Grilled Chicken Chop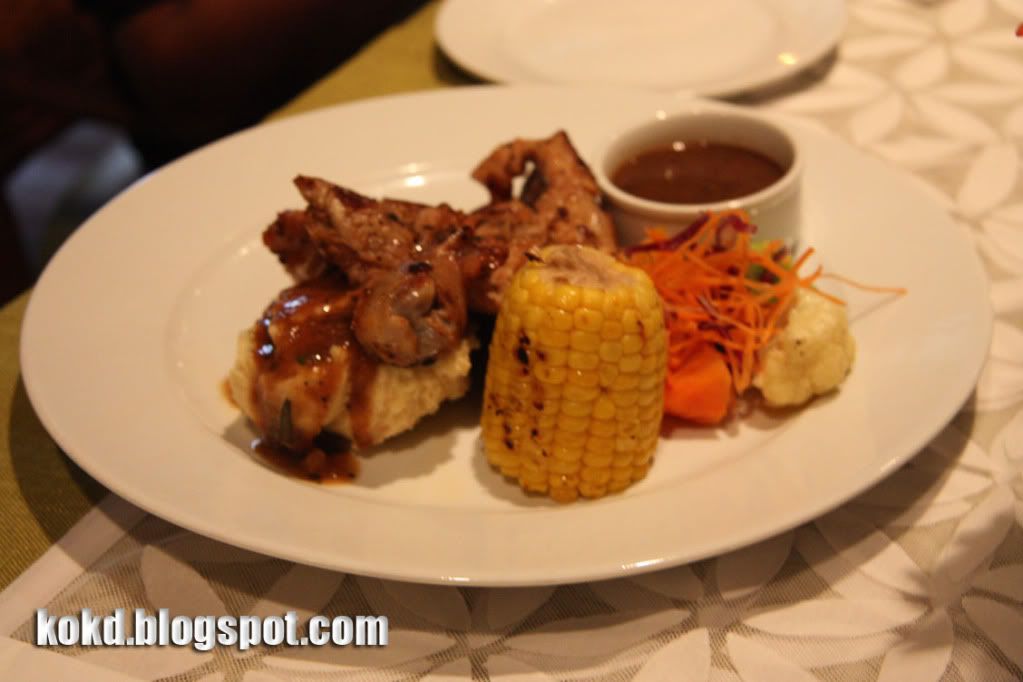 Tender boneless chicken grilled and served with your choice of either mushroom or black pepper sauce. Absolutely scrumptious!
Haven's Vegetarian Delight
Your choice of either vegetarian pizza or vegetarian mamak mee. Just for you!
Tom Yam Fried Rice with Shrimp
Originally famous Thai cuisine with a touch of "Haven". A must try!
Shisha to go!
The other amazing part of this restaurant is their range of drinks! Fruit juices, fizzers, ice blendeds, sodas, tea, coffee and shakes are at your finger tips!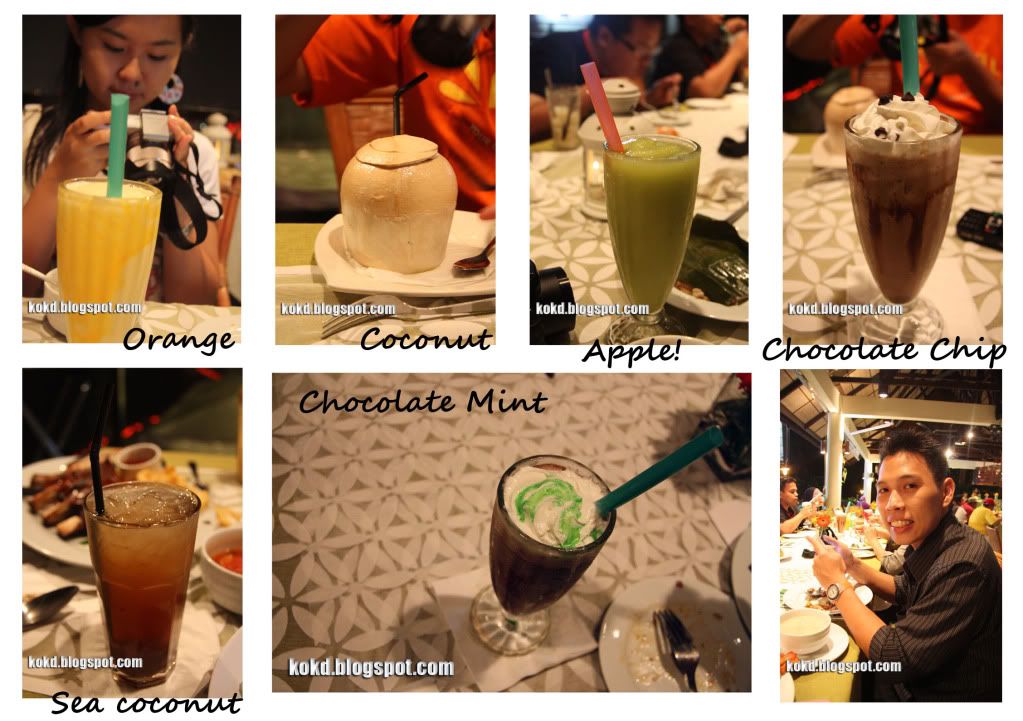 Honestly, the drinks were diverse and good!
Do not forget desert!
Do try a portion of their sago jelly and also the fruits!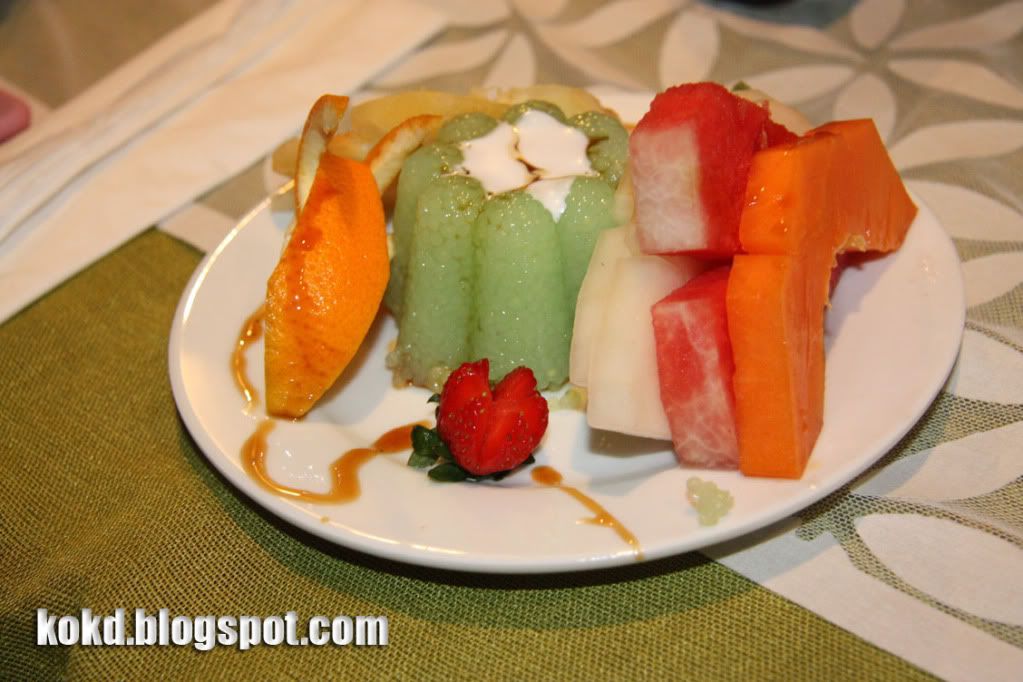 Ask your waiter if you could get the Haven cupcakes!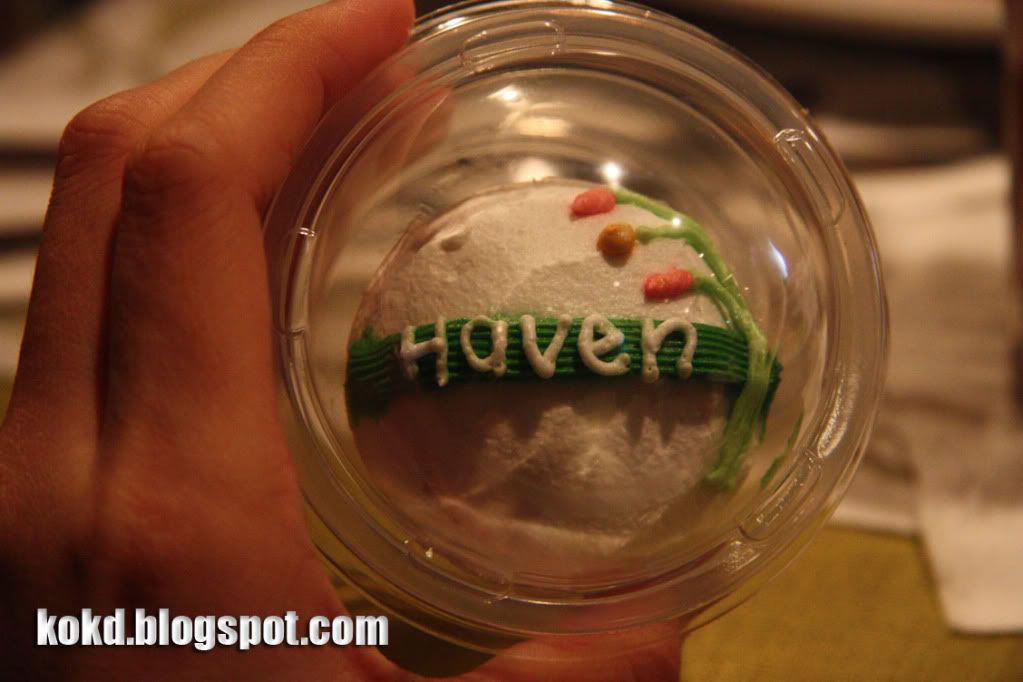 Also find out if you can get the carrot cakes!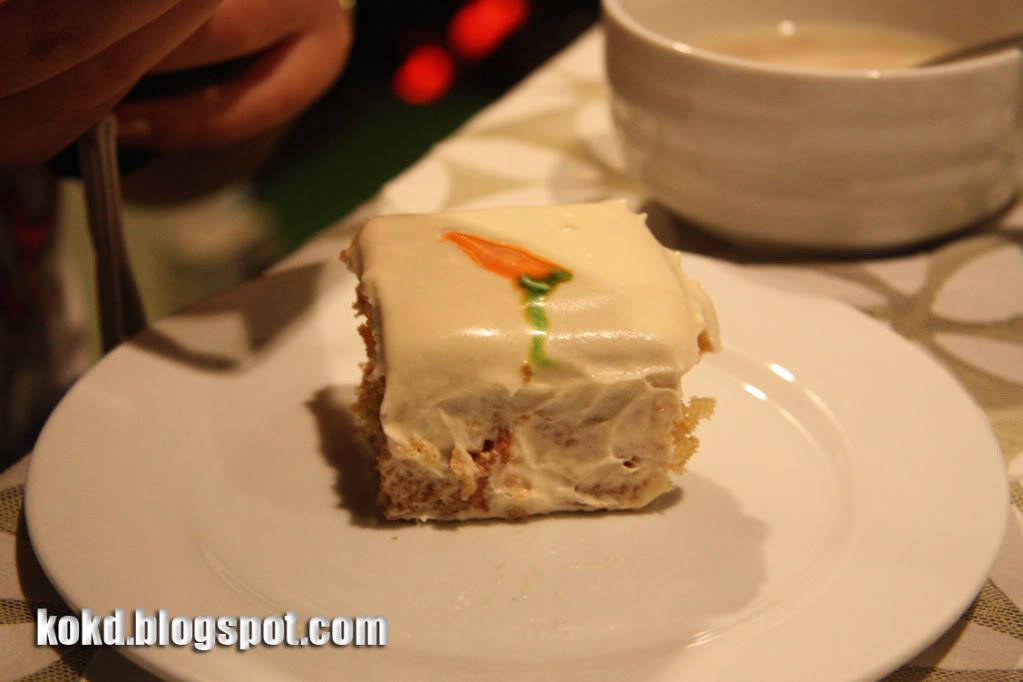 However, the food is only second to the picturesque scenery. Facing the west, the lookout point is a great spot for sunset and at night, when the city lights dot the map, you get a very romantic scene close enough to civilisation but far enough for the romantic feel!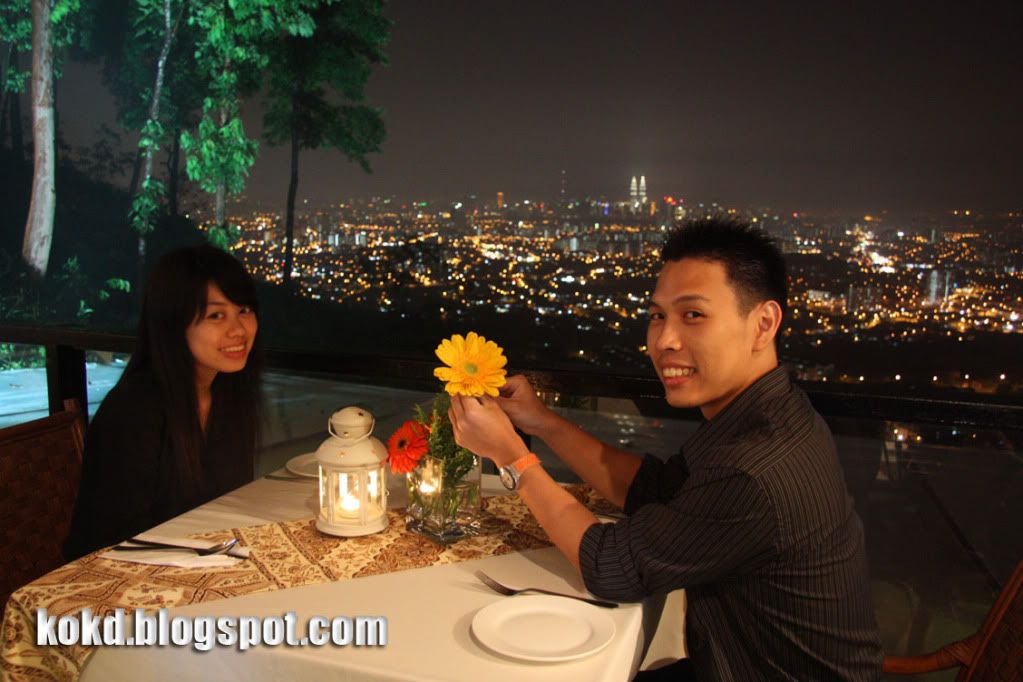 By the way, just for the record, up the hill from Haven, there is a wooden structure built by the council. This sturcture is for public use and was turned into a restaurant. It is illegal and you should not patronise a place that looks like this: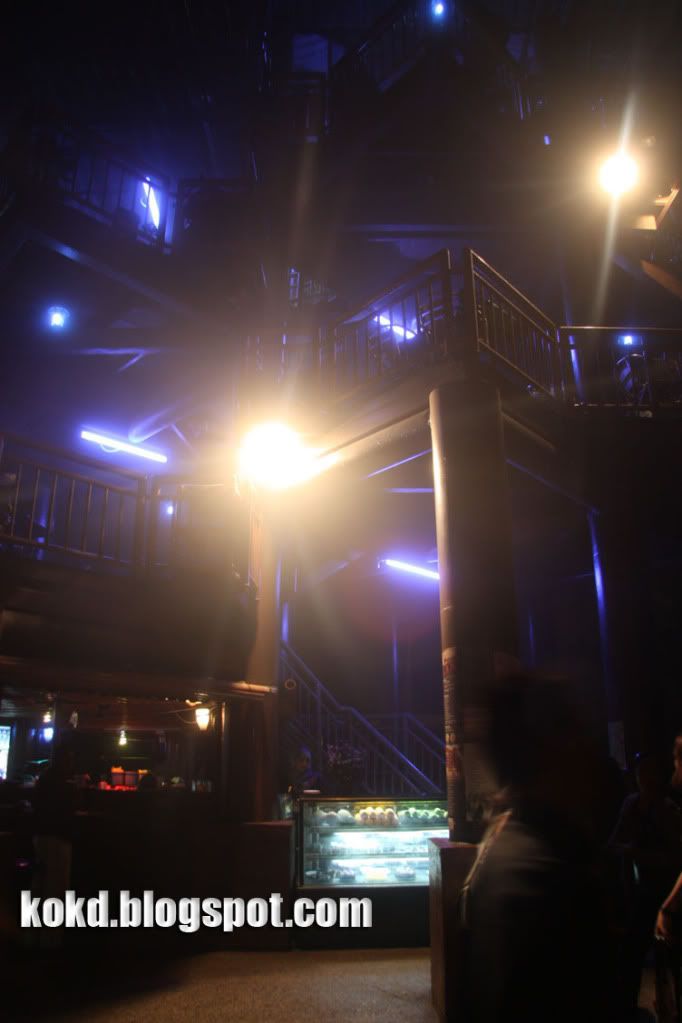 As the fog cleared on KL and the rain stopped, we could see the twin towers in the horizon!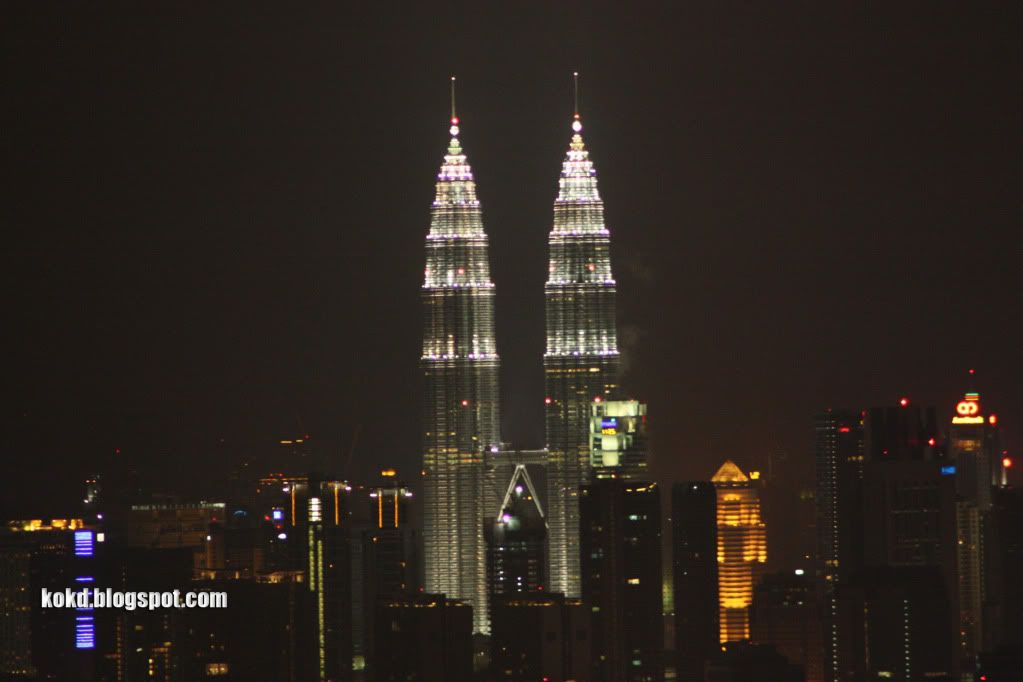 The view was so nice that
Babe
got a picture taken!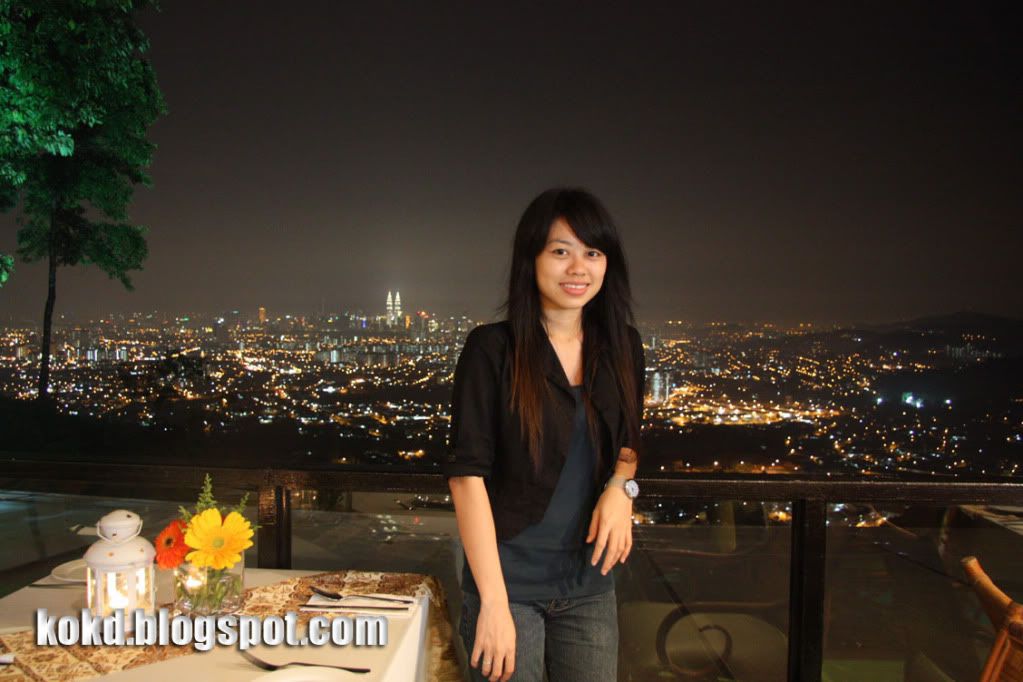 As for the food, the real men that managed to take what Haven has thrown at us!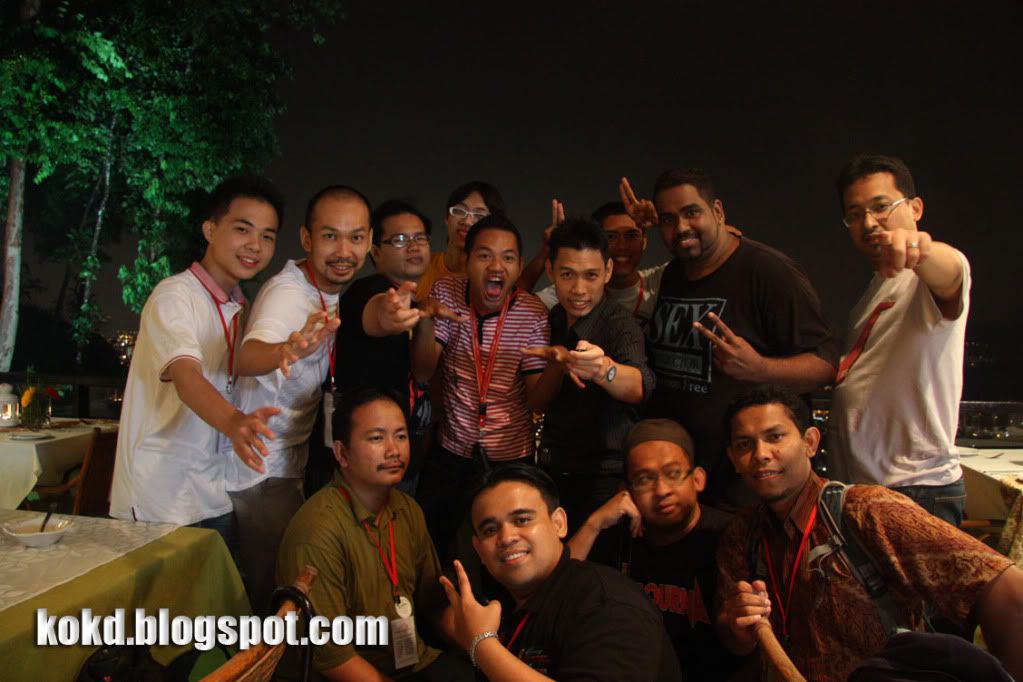 Tonight, I'm gonna sleep with only one word in my mind, "Haven".