Vote 5 Stars for my post here!
My head feels heavy. I just want to go back to sleep. I got up. Was it a dream? I felt as if it was real but at the same time it feels as if it was too good to be true. But it was real! Getting up from my bed I feel the London morning chill my toes. Ah, yes, only yesterday, I was with the Top 30 Bloggers competing in the My Selangor Story Competition! Selected from over a hundred bloggers from Malaysia, Singapore and Indonesia, we were touring this midsized state of Malaysia in style!
I dug out my brains to recall the final moments before I arrived here, 10,000 (Haiya, 20k, 10k, what's the difference.. I engineer ma) miles away from home.
Atrium @ Sunway Tower Suites
The time had finally come. Day 6 of My Selangor Story. Like all good things, the end is nigh. And so, we bid farewell to our rooms. at Sunway Tower Suites. Although it was the end of a week of travelling and exploring, for me, it not only a good opportunity to meet new friends, it was one of the best times for
Babe
Our final breakfast was at the Atrium, a buffet at the hotel connected to Sunway Pyramid. Welcome to the Atrium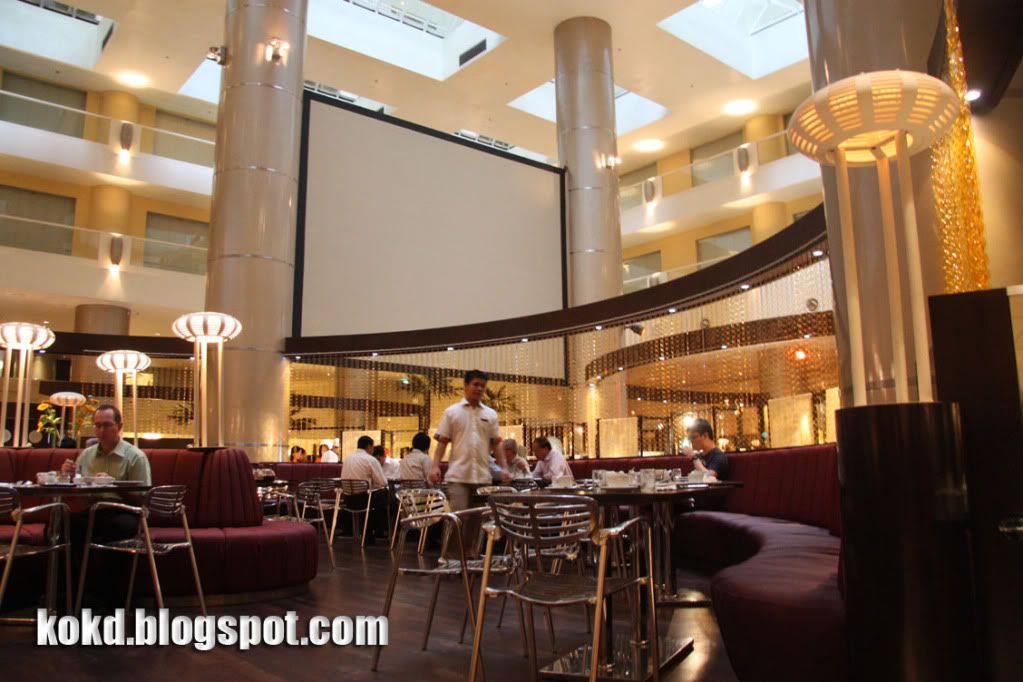 The buffet line up was a huge section of cuisines all packed into one breakfast. Not a good place for the small eater, the Atrium is finely decorated with custom made lights and even a raised central patio.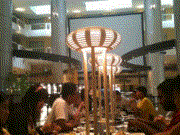 Now for the food of course!
Lets see, you can start your morning with milk and cereal or you can go straight to eggs. Now how would you like your eggs? Scrambled, fried or omelette?
If not, there is always your favourite Nasi Lemak!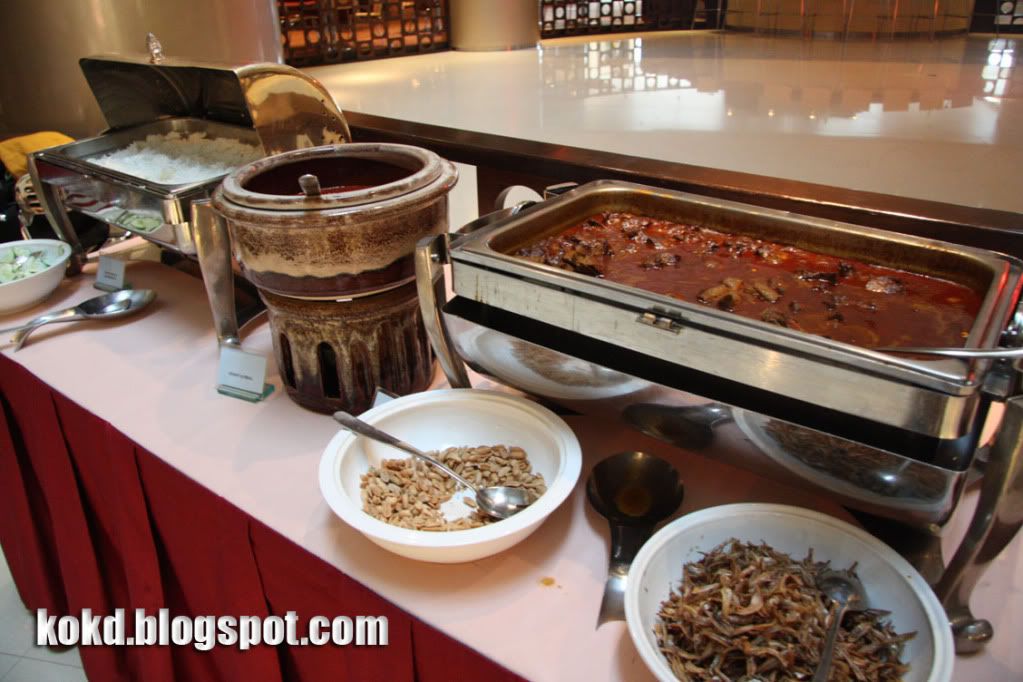 For me, I went for the milk and cereal...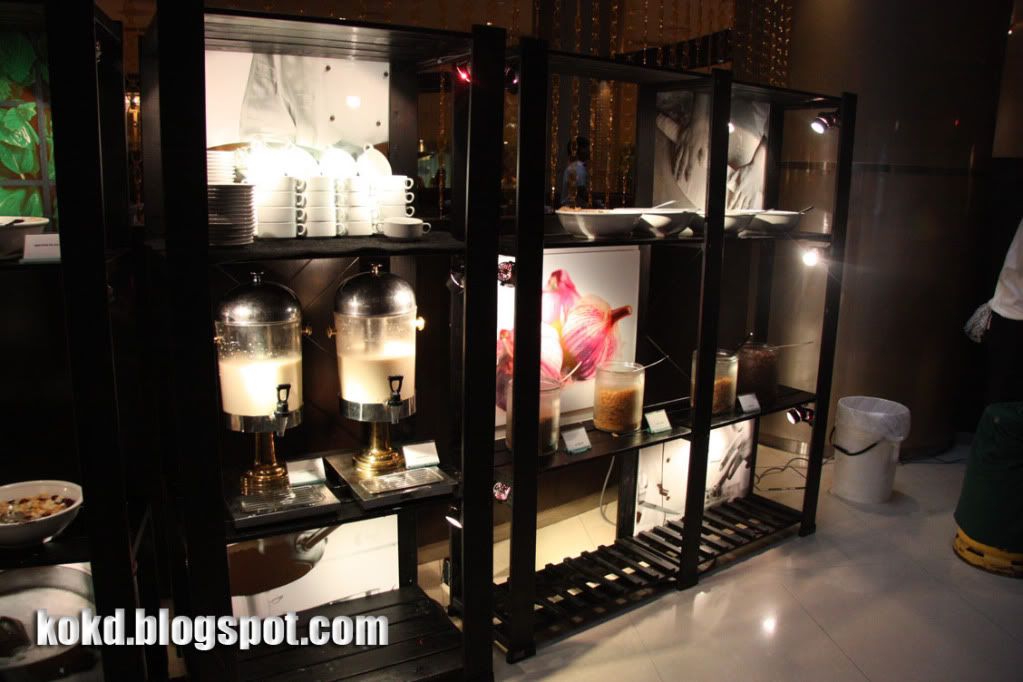 Take it all back to your finely laid table...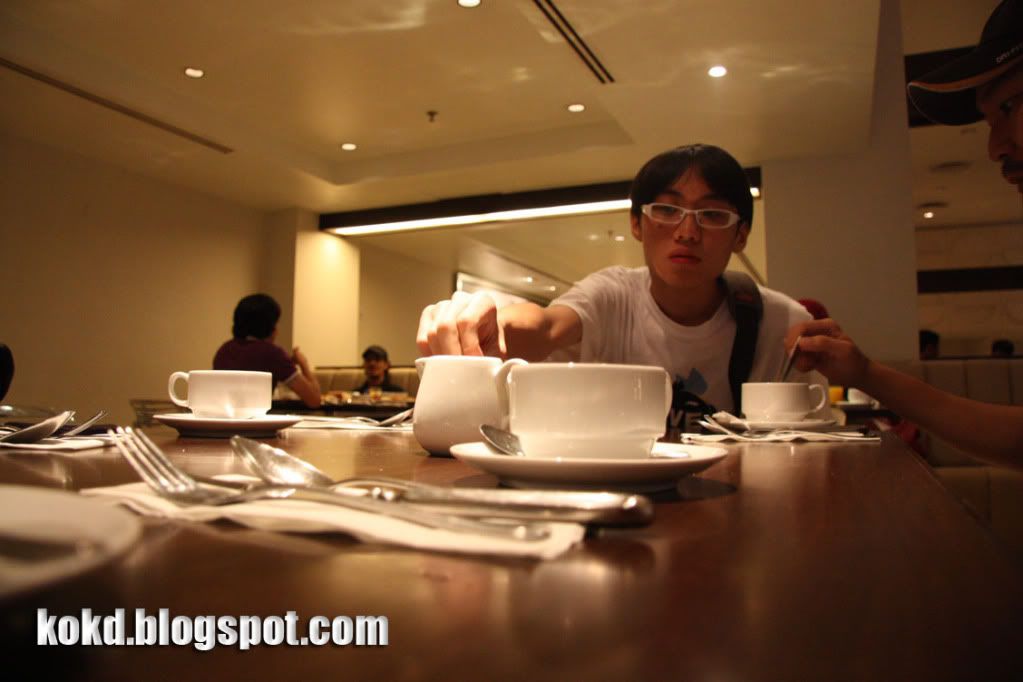 For the uninformed, you use the outermost cutlery and make your way to the centre!
Feeling French? Get some croissaints,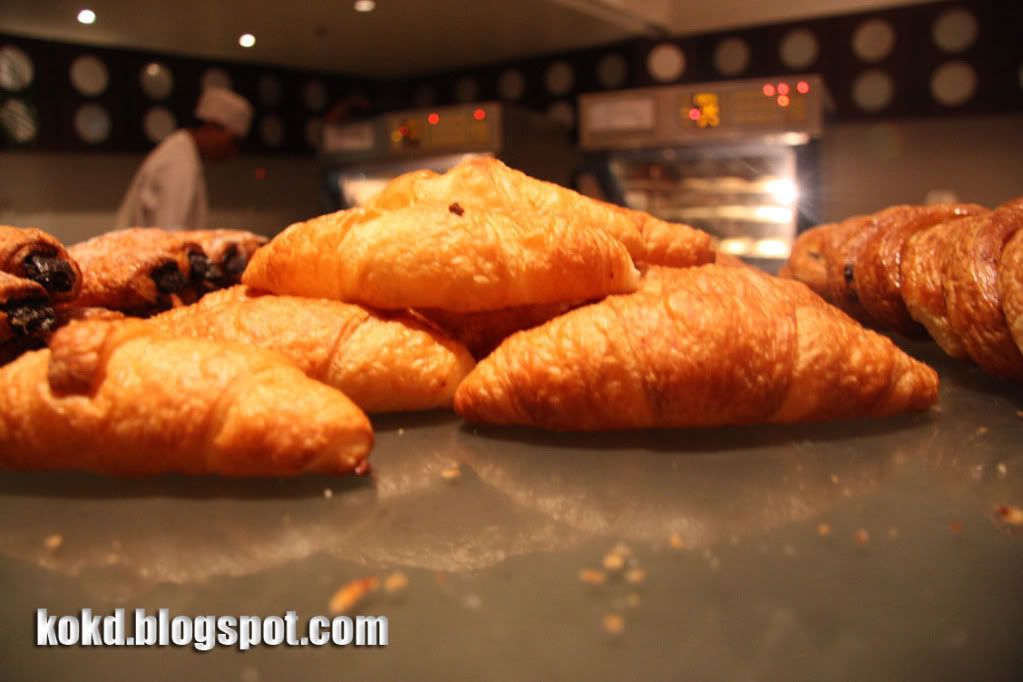 or just feeling a little tianchad, get some pastries,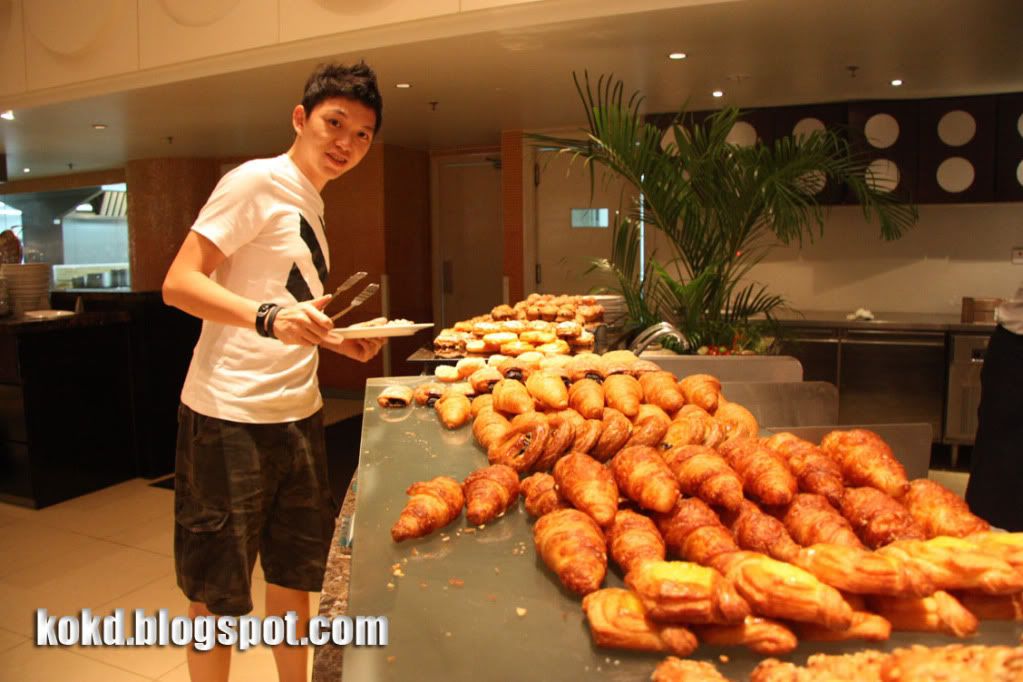 If you are a bread and butter person, here you are: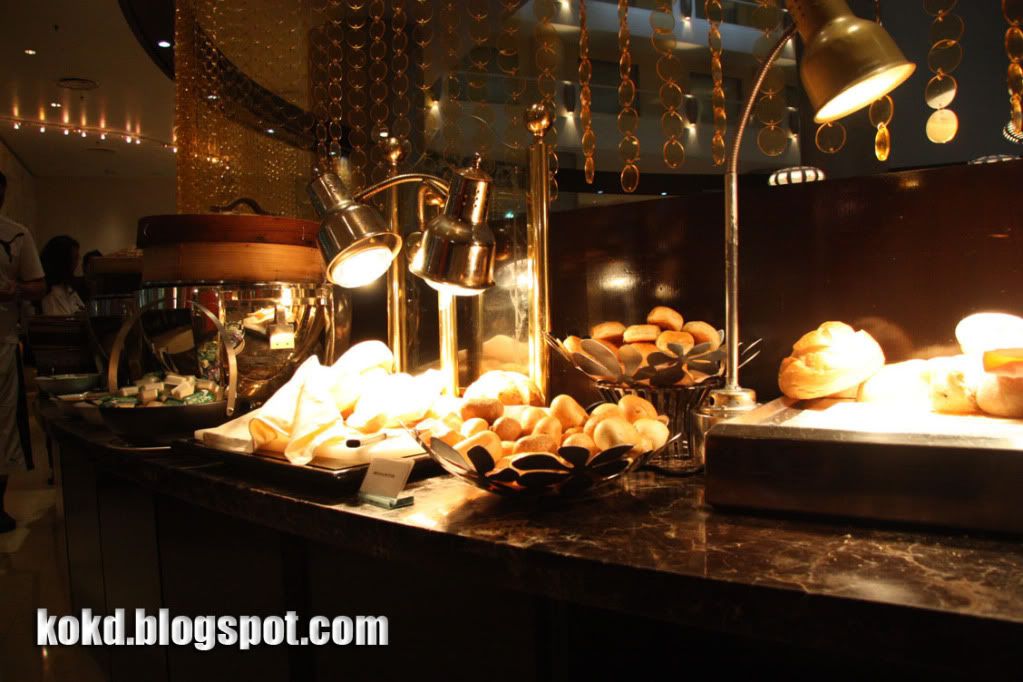 For a western breakfast, get some hash browns, bacon, ham and sausages,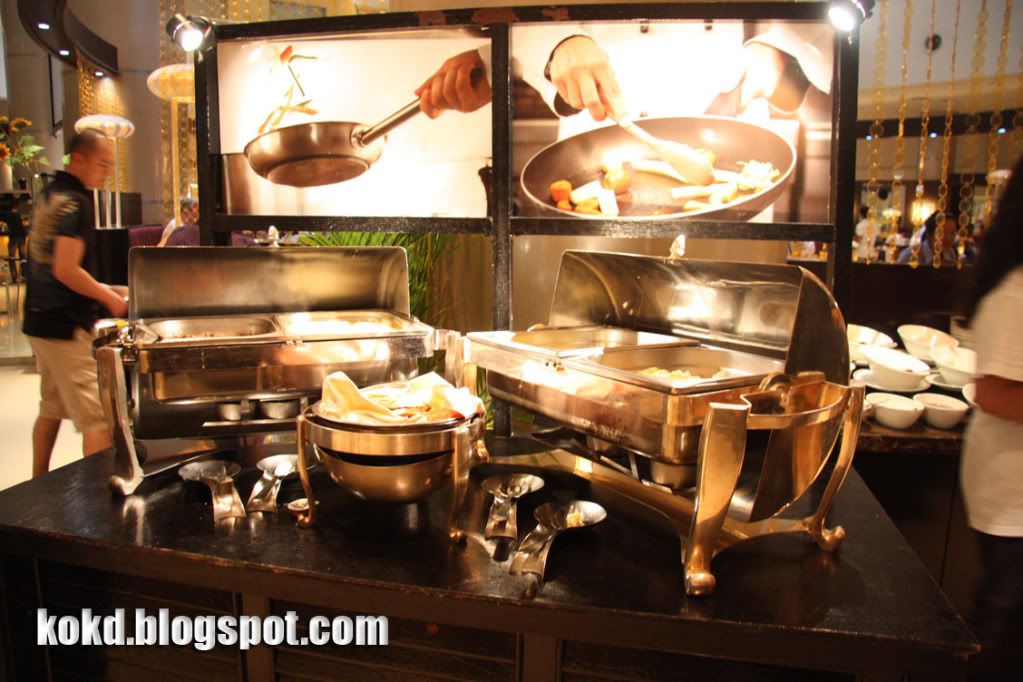 Rice, noodles and dumblings are here to satisfy your eastern taste buds as well!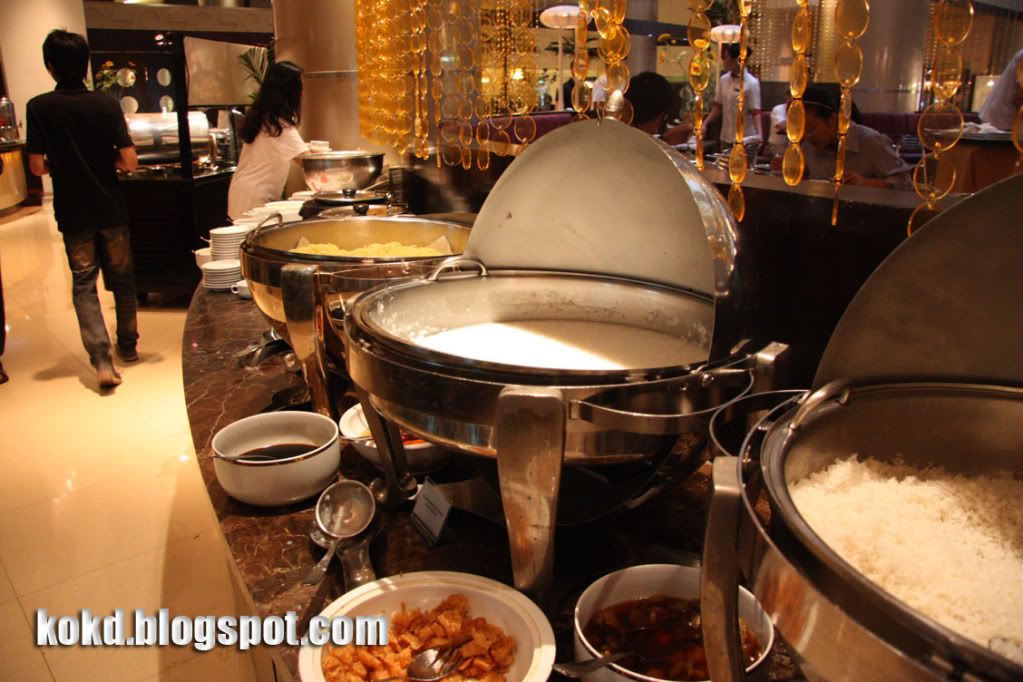 Round one, fight!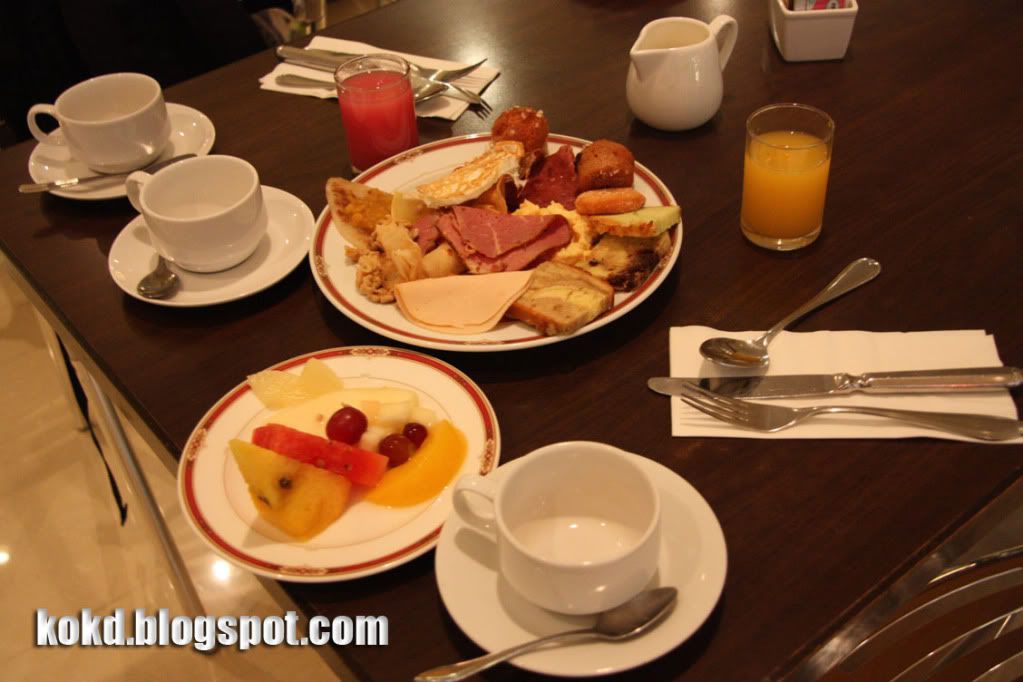 Not forgetting your morning fruits!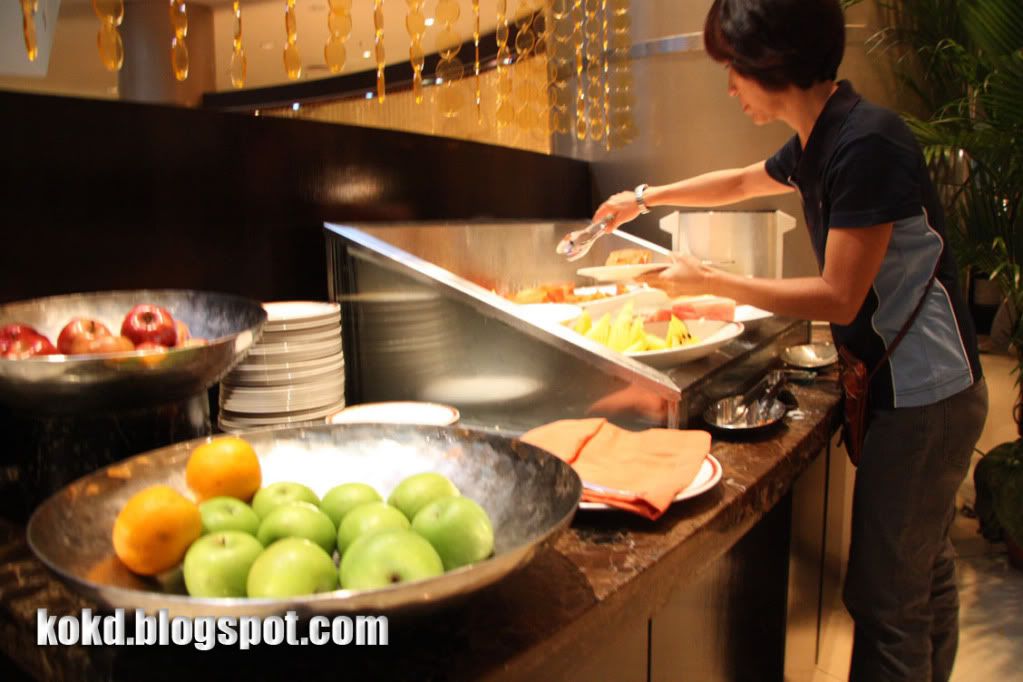 My Selangor Story has come to an end. Today, I say goodbye to all my new friends found! Today, I say goodbye not only to Selangor, but also to Malaysia. My next destination, 10,000 miles away for another new academic year.
As I said my good byes, there was one goodbye that was the hardest.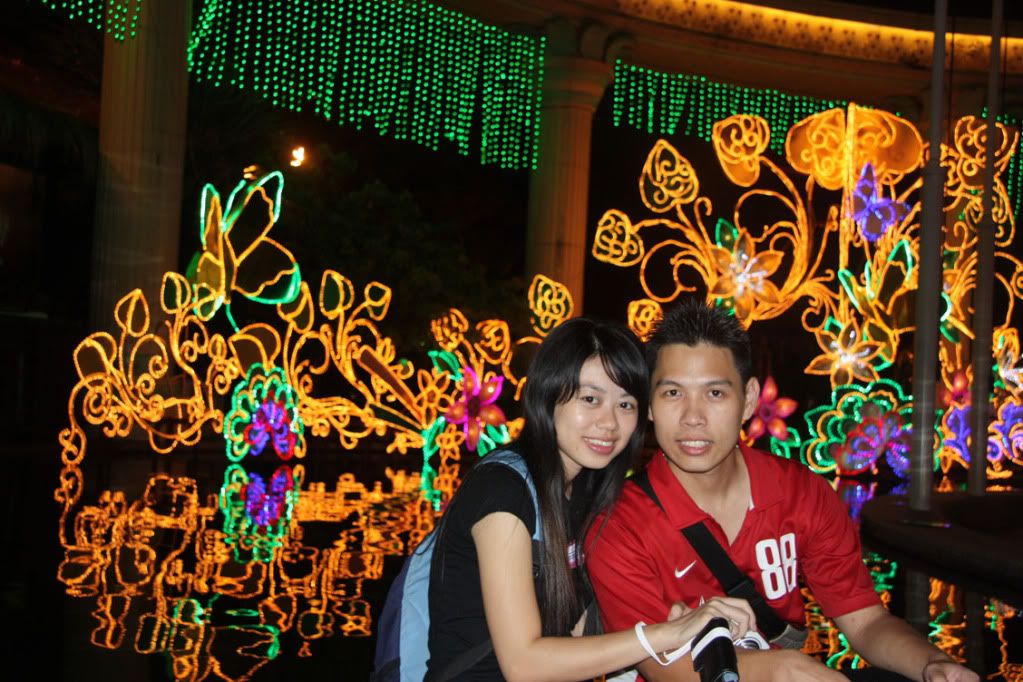 But I did not say it at all. All I said was "I'll be back".
END